Arsenal have paid Lille a club-record fee of €80m for Ivory Coast winger Nicolas Pepe. 
The 24-year old has signed a five-year contract at the Emirates and has been handed the no.19 jersey worn by such club legends as Santi Cazorla, Gilberto Silva and Stefan Malz.
Pepe's arrival smashes the club's previous most expensive fee paid, which was €60m to Borussia Dortmund in January 2018 for Pierre-Emerick Aubameyang.
Arsenal head coach Unai Emery is overjoyed with his new signing, "Signing a top-class winger has been one of our key objectives in this transfer window and I'm delighted he's joining.
"He will add pace, power and creativity, with the aim of bringing more goals to our team."
Pepe is Arsenal's third arrival ahead of the new season following the loan capture of Dani Ceballos from Real Madrid, and Ituano striker Gabriel Martinelli. Arsenal paid St. Etienne €30m for William Saliba, but he'll remain with the Ligue 1 club for the 2019-20 season.
The Ivorian scored 37-goals and provided 18-assists for Lille over the course of his 80 games for the club. With his move to Arsenal, Pepe becomes the most expensive player ever sold by a Ligue 1 club, and the most expensive African player of all time.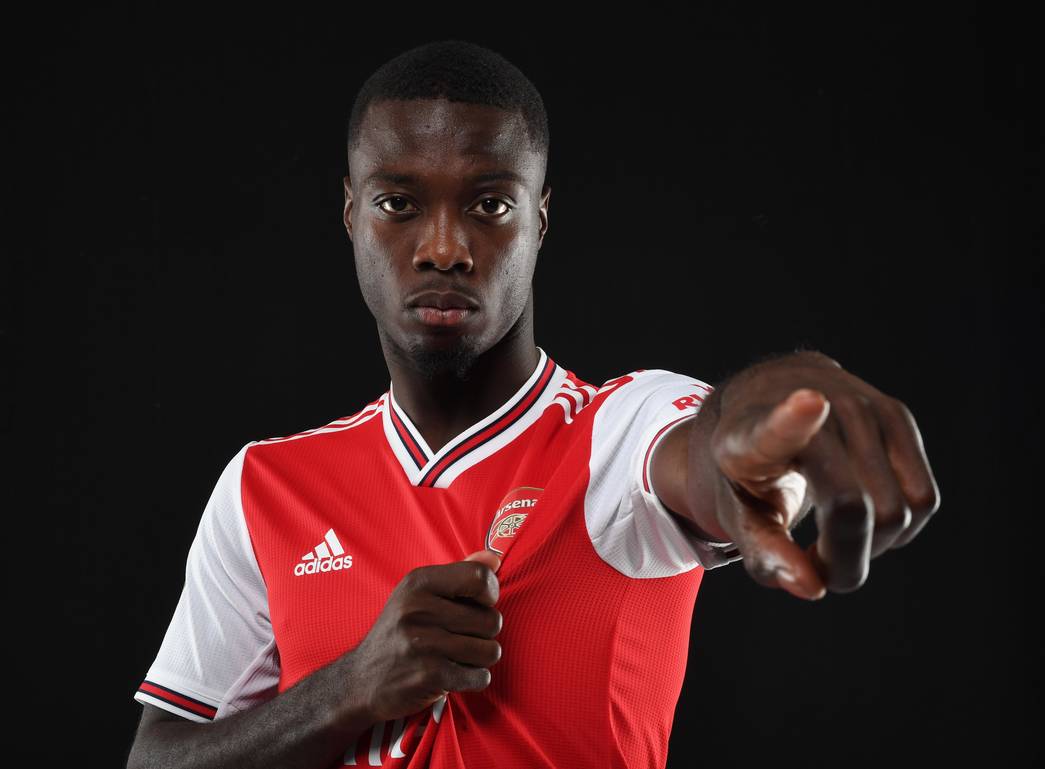 Pepe was linked to both Liverpool and Napoli, and appeared close to a move to the Serie A side at one point last week. He's delighted to get the Arsenal move over the line, "It was my family and my agents. We talked and thought a lot about it.
"It was at the time of the CAN [Africa Cup of Nations] as well, we thought a lot during, before and after the CAN. It was important to make the right decision and I am convinced that Arsenal is the right choice."
Former Arsenal defender Kolo Touré also helped advise Pepe on the move, "[He] was with us on the [national] squad as an assistant coach.
"He spoke to me a lot about the very high level, how he got to Arsenal and how you always have to work hard and really graft on a daily basis to try and get right to the very top."