'Sunshine On Leith- Hibernian F.C ' broadcasts on Newstalk 106-108fm on Sunday the 8th March at 7am Saturday 14th March at 9pm. Podcast goes live after the first broadcast.
Leith is a now gentrified part of Edinburgh with a unique identity. So much so that its old inhabitants refer to themselves as Leithers and deny they are from Edinburgh. It was once a mix of Catholic, Protestants, Scots and Irish and was also were the first Irish football team was founded, Hibernian FC.
In 'Sunshine On Leith- Hibernian F.C, producer Brian Kenny travels to Edinburgh to unravel the complex story of Hibernian which crosses religion, politics and football. Then we hear from fans, sociologists, historian and Leithers in the same week that Hibs are due to play Celtic the most notorious of Irish clubs in Scotland.
However how unbeknownst to most Irish people it was not Celtic that first wore the green rather Hibernian football club of Edinburgh. Although nowadays it is their Glasgow rivals Celtic that are most well-known for their Irish identity it was indeed  Hibernian or Hibs as they are more commonly known that first created a football club for Irish immigrants to Scotland to call home.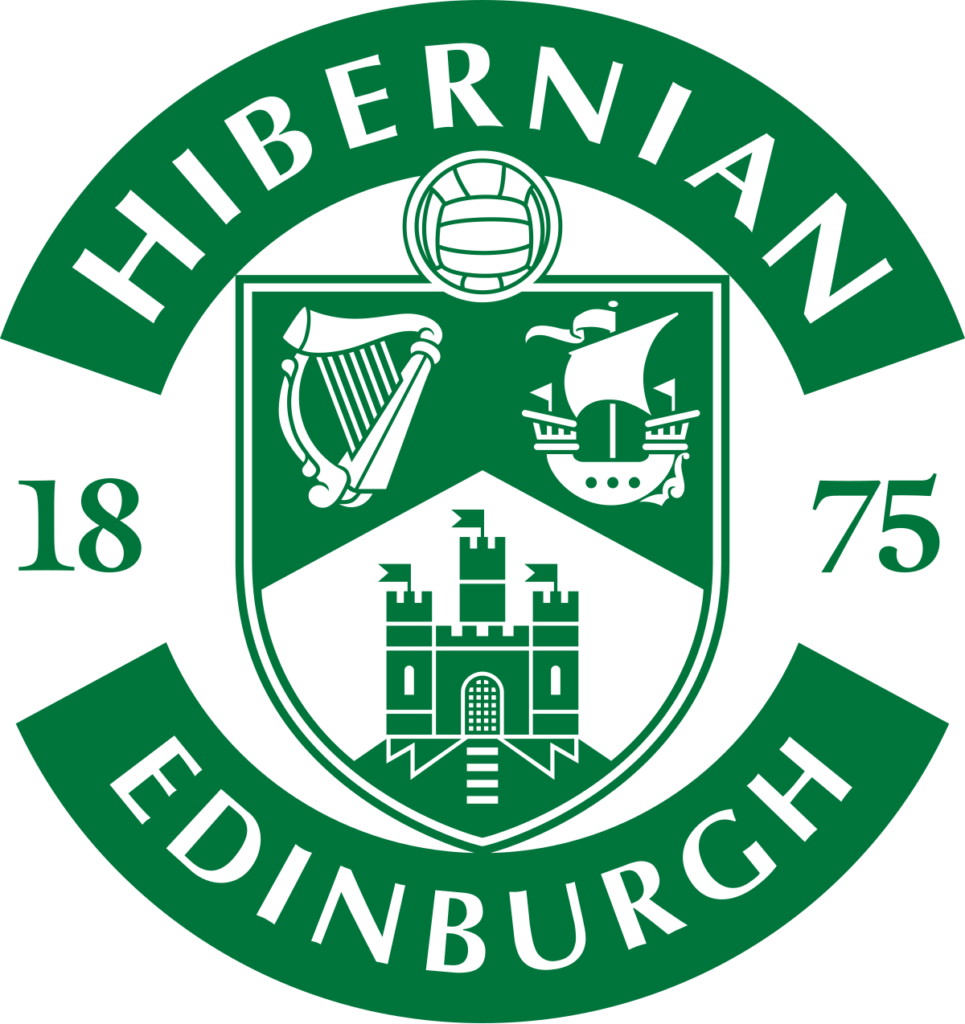 The documentary explores a time when Irish people were flooding to Scotland for work and Irish Catholics were not always welcome. In Glasgow where industry was booming the Irish found jobs and settled in larger numbers whilst in the neighbouring city of Edinburgh jobs suitable for the Irish immigrants were less plentiful. Many of them settled in an area of Leith which had a unique identity separate entirely from that of Edinburgh.
Historian Martin Mitchell tells us how Catholic identity of the new arrivals caused tension and amidst the staunch protestant communities there were protests when they Irish tried to set up their first church, many believed there was nowhere for them to go so they started their own football club Hibernian F.C.
Michael Rosie a sociologist and fan of Hibs biggest rivals Hearts details how the club had hue initial success and attracted Irish from all over Scotland including Glasgow. However shortly after Hibs won the Scottish cup in 1887 and held a victory parade in Glasgow, Glasgow Celtic was formed and Hibernian was no longer the go to place for Irish immigrants to Scotland.
We hear how they myth that Hibernian and their closest rivals Hearts mirror the situation of Celtic and Rangers. Fans tell us that it's a rivalry based on the side of the city you were born nor whether you are Catholic or Protestant. In a shop outside the stadium we talk to fans of both clubs who distance themselves from the sectarianism that can often be associated with Celtic and Rangers.
Finally we go on the road with the Hibs fans, chants banners and all as they make their way to play Celtic in the Scottish League cup semi-final and sing their anthem Sunshine on Leith at the top of their voices.
BROADCAST TIMES: 'Sunshine On Leith- Hibernian F.C ' broadcasts on Newstalk 106-108fm on Sunday the 8th March at 7am Saturday 14th March at 9pm.
LISTEN LIVE ONLINE: ''Sunshine On Leith- Hibernian FC.  can also be listened to online at: www.newstalk.com
PODCAST: Podcast the show after the broadcast at: www.newstalk.com/documentaryonnewstalk
CREDITS: ''Sunshine on Leith- Hibernian FC. was written, edited, and produced by Brian Kenny. The programme was funded by the Broadcasting Authority of Ireland with the television licence fee.