The consumer watchdog is warning young people not to fall for a potential pyramid scheme circulating on social media.
The scheme, which is advertised with a flower symbol, invites people to "invest" €150 and then recruit others to do the same in order to reach the "gold level".
However, it warns that such schemes 'inevitably' collapse and lead to a majority of those involved losing money.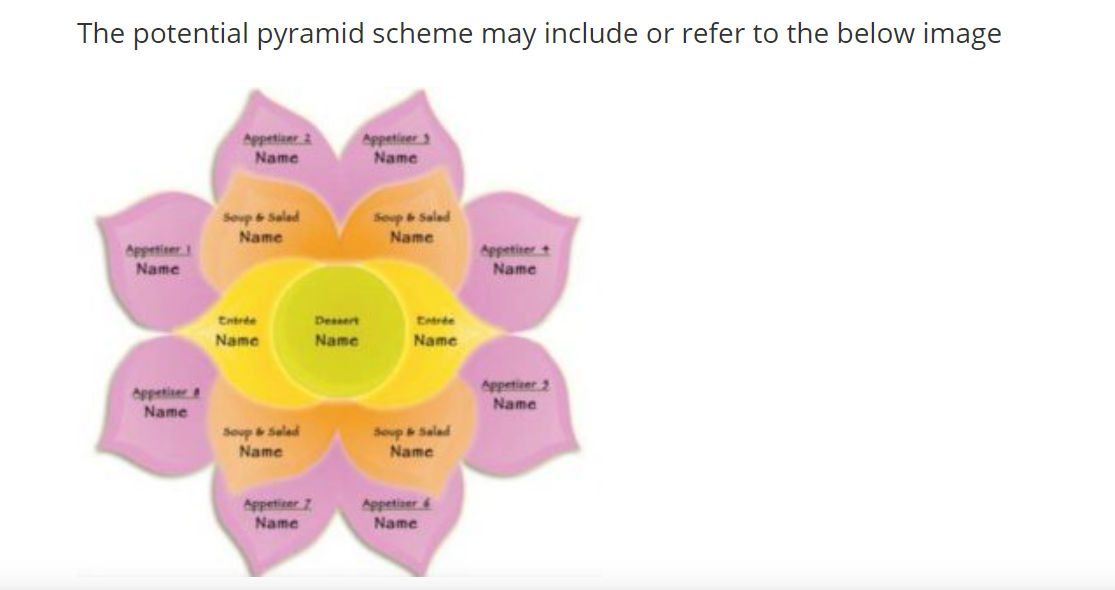 The Competition and Consumer Protection Commission says the scheme appears to be targeting students and young people.
They explain: "Pyramid schemes generally work by offering individuals the opportunity to buy into a scheme. This money goes to those above the individual in the pyramid.
"Participants in the scheme can recoup their original investments and qualify for a pay-out by recruiting new members who join the pyramid below them. In theory, the further up the pyramid a participant is, the more money they get.
"As is the case in all pyramid schemes, inevitably the supply of potential investors runs out and the pyramid scheme collapses leading to the majority of those involved losing their money."
They've launched an investigation into the venture and are appealing to people who've been approached to contact the CCPC through their helpline on 01 402 5555.
It adds that pyramid schemes are illegal and "those who knowingly participate in them are liable for prosecution".
Main image: File photo.

Picture by:

 

Tim Goode/PA Archive/PA Images