The White House has revealed the details of this year's St Patrick's Day meeting between the Taoiseach and US President.
Micheál Martin and Joe Biden will hold a virtual meeting this year after the annual trip to the White House was cancelled due to the COVID-19 pandemic.
President Biden will host Mr Martin "for a virtual bilateral meeting", White House Press Secretary Jen Psaki said in a statement last night.
"They will reaffirm the deep, historic partnership and extraordinary people-to-people ties between the United States and Ireland," she said.
Other topics which the two leaders will discuss include "combatting COVID-19, addressing global challenges, and increasing shared prosperity".
They will also assess how to "support political and economic stability in Northern Ireland".
"Although the pandemic prevents the traditional White House celebration of St Patrick's Day this year, we look forward to marking this holiday and our close relationship with Ireland in a safe way," Ms Psaki added.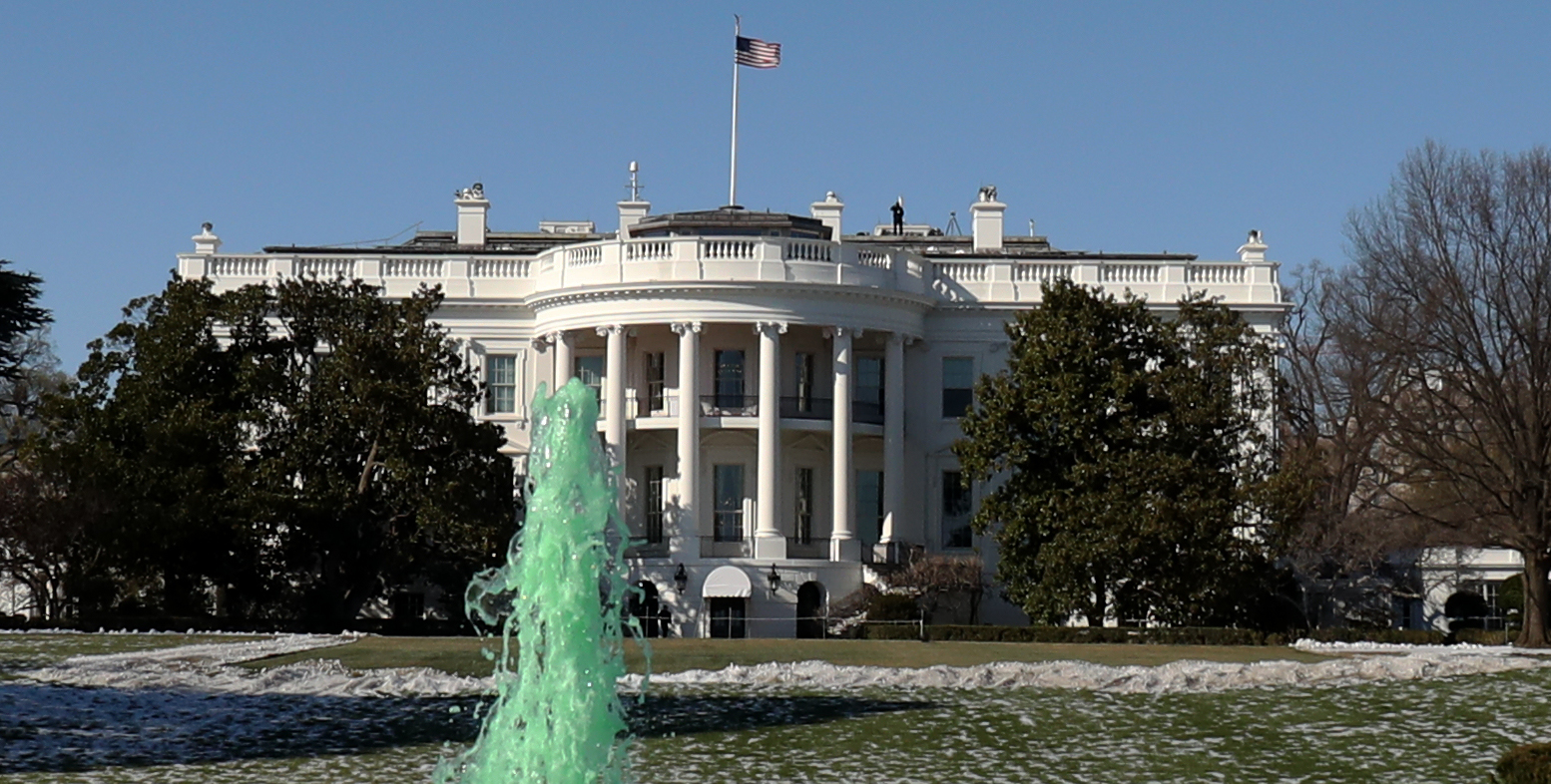 St Patrick's Day 2020
Last year, the then-Taoiseach Leo Varadkar travelled to Washington DC for St Patrick's Day just as COVID-19 arrived in Ireland.
It was during that trip that Mr Varadkar made the first address to the nation about what restrictions were being put in place in Ireland due to the outbreak of the virus.
He announced that schools, colleges and cultural institutions would close.
People were advised that indoor mass gatherings of over 100 people and outdoor gatherings of over 500 people should be cancelled.
Public transport would continue to operate, and shops, restaurants and cafés were allowed to remain open.
Mr Varadkar said: "It's going to involve big changes in the way we live our lives, and I know that I'm asking people to make enormous sacrifices.
"But we're doing it for each other - together we can slow the virus in its tracks and push it back."
Main image: A bowl of shamrock sits on a table in the East Room of the White House in 2018. Credit: Alex Edelman/Consolidated/dpa