Eoghan Corry, editor of Travel Extra, said there are "pretty good sales out there" for people looking to get away and he expects there are more to come. 
Speaking to The Anton Savage Show, Mr Corry said:
"This is the cheapest time to travel. First two weeks in December are when you get the lowest prices in the brochure and the lowest prices on the airline websites. Because everybody's mind is elsewhere.
"Now, again going back to pre-COVID, as soon as the wishbone was pulled apart on the turkey, the brochures came out and people started looking for what was going to happen next summer. They had those great family consultations. 
"One third of all travel trade sales were in the month of January… What we saw in the last two weeks is both the Irish airlines throwing into the market pretty good, fair sales."
Download, listen and subscribe on the Newstalk App.
You can also listen to Newstalk live on newstalk.com or on Alexa, by adding the Newstalk skill and asking: 'Alexa, play Newstalk'.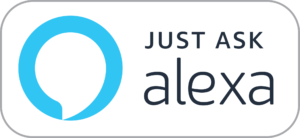 He continued:
"They [Ryanair] are throwing incredible sales into the market during the winter and Aer Lingus have moved their big January sale forward." 
Transatlantic routes
Notable offers include a return flight to the USA with Aer Lingus for €200. The airline is bullish about summer 2022 and is second only to British Airways among European carriers for the number of transatlantic routes planned. 
"We are so fortunate on this island to have two really strong, ambitious airlines," Mr Corry said. 
"Where does that reflect on people looking to get away this morning? Have a look at those amazing Ryanair fares. They decided to factor in a loss of €200 million this winter just to keep their aircrafts certified and their pilots licensed. They plan to make the money next summer. 
"And Aer Lingus's sale which used to be in January, is already in place and it's going to remain in place till the end of the year."
Main image: A man wait for a flight at Dublin Airport. Picture by: PA.