Some 1,500 people have become Irish citizens in the first in person citizenship ceremonies since the pandemic. 
Dublin's RDS was packed with Ireland's newest citizens, their families and families - with many wearing green for the day that's in it. 
Hannah, a doctor originally from Sudan, said she never expected to move to Ireland but is glad she did. 
"I'm so proud to be an Irish citizen now," she told Newstalk reporter Aoife Kearns. 
"I'm a doctor working in Cavan, I've been here since 2016. 
"I've given Ireland a lot and Ireland has given me a lot, so I'm just proud to be an Irish citizen. 
"I have two homes now." 
Ireland's newest citizens: 1,500 people have become Irish citizens today and @kearns_aoife went to meet some of them. pic.twitter.com/mMxaN8vmYt

— NewstalkFM (@NewstalkFM) March 10, 2023
Hannah said she was impressed by how "very friendly people" were when she arrived and found the ceremony very moving. 
"It is very emotional, I was in tears initially," she said. 
"It's a big change in my life." 
Élida, originally from Brazil, came to Ireland in 2012 and has since got engaged to a man from Limerick. 
"It means everything," she said. 
"It means I become a citizen of this country, it means this is my home."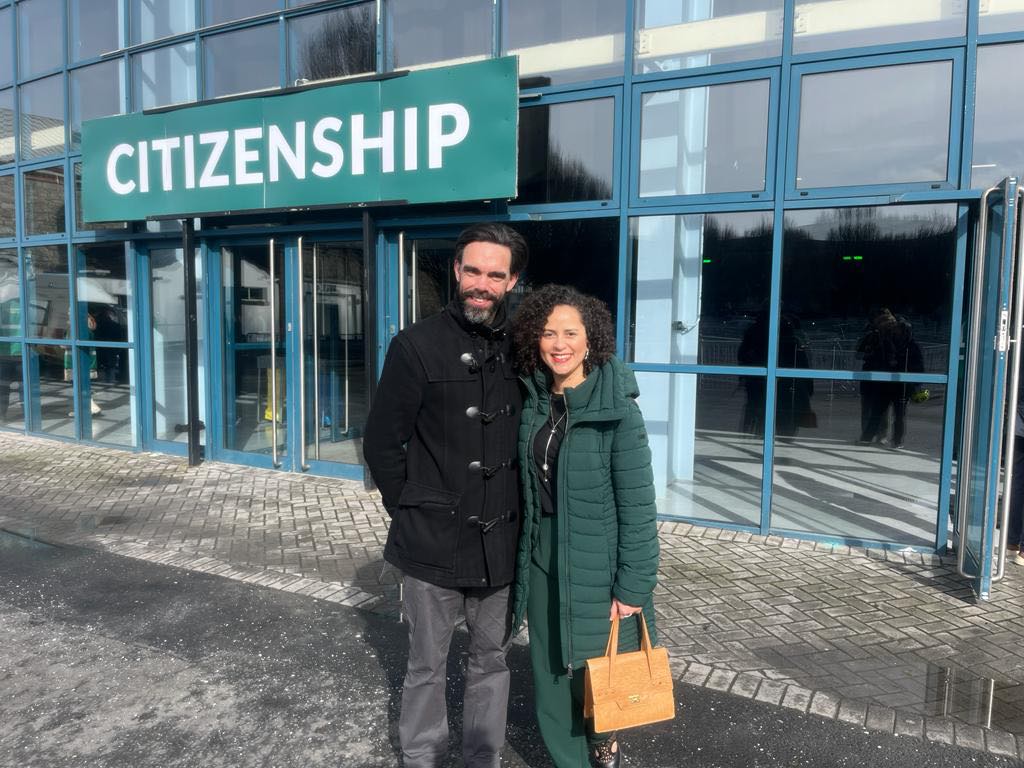 When she arrived she found people "so friendly and welcoming" and is delighted Ireland is now home. 
Afua arrived from Ghana six years ago and said her citizenship meant a lot to her. 
"Being Irish today means a lot," she said. 
"It means peace, green and happiness." 
Interim Justice Minister Simon Harris said he was "delighted" to be at the two ceremonies representing the Government.  
"Today is a sharp reminder of how our country is all the richer for the diversity, for the inclusion and, indeed, the values that we show on a day like today," he said.