The world's most remote post office is recruiting for its next summer season. 
The post office is located at Port Lockroy in the British Antarctic Territory and Lauren Luscombe, Antarctic Operations Manager at the UK Antarctic Heritage, admits it is "not the most glamorous" job in the world. There is no internet connection or phone signal. There are no shower facilities either and water is collected in jerry cans from visiting cruise ships. 
"It is basic," she described.
"So there isn't any running water on the island. There is purpose built accommodation, so there's a bunk room, there's a lounge, kitchen, stove. 
"They mostly eat canned food, things that we have to ship down… It can get a  bit cold, probably not as cold as you think, probably around sort of -5 degrees Celsius but obviously with the wind chill it can feel colder."
Three positions are up for grabs; base leader, shop manager and one general assistant. However, life at the post office is varied and everyone is expected to pitch in and do a little bit of everything: 
"[Employees do] everything from giving tours of the museum, giving briefings about the history of the site, they will run the gift shop and they'll operate the Post Office," Lauren continued. 
"They do penguin wildlife surveys on behalf of the British Antarctic Survey - so it's really varied."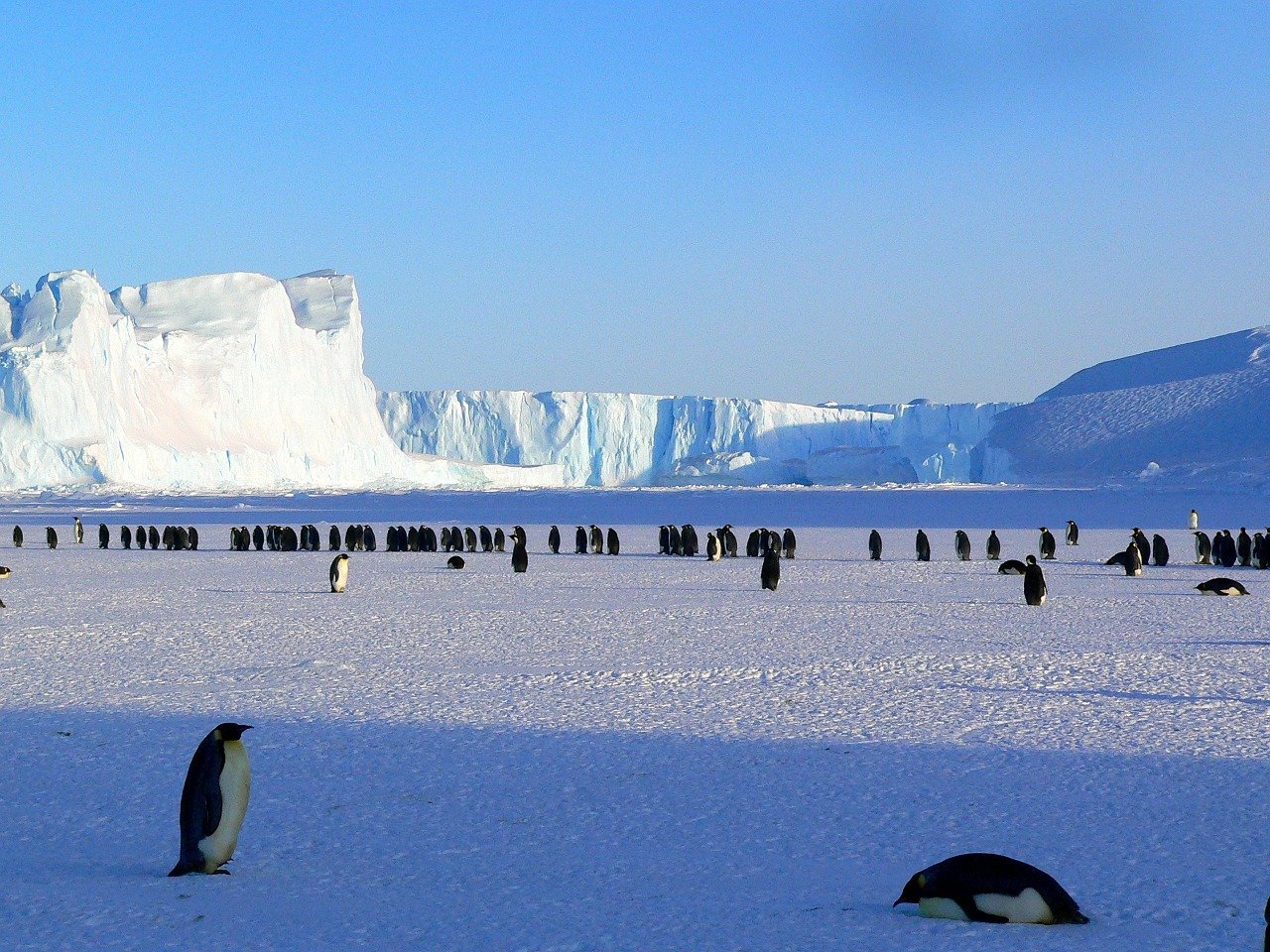 Tourism
COVID has kept the post office shut for two summer seasons now. But with the acute phase of the pandemic is over, the British Antarctic Territory expects to welcome thousands of tourists once again: 
"We were getting up towards 18,000 visitors in a season before the pandemic - so it can get very busy," Lauren recalled. 
"[They arrive] mostly by cruise ships that are coming down from that southern tip of Argentina or Chile. They come down, do a tour of the peninsula, they then may go to the Falkland Islands or South Georgia. 
"So Port Lockroy is one of the landing sites that they'll do on those trips." 
Visitors are keen to send postcards from Antarctica and a £2 stamp will send it anywhere in the world but deliveries can take a while - mail is taken by ship to the Falkland Islands, then flown to Britain and from there to other locations in the world. 
"It's a sub post office and we run it on behalf of the British Antarctic Territory Government," Lauren continued. 
"There's British Antarctic Territory stamps that we use on the postcards and letters that we send out. People can purchase a number of different stamps with different designs, obviously the penguin designs are the most popular." 
For anyone thinking of applying, a variety of skillsets are needed but the most important quality is that an individual is good craic: 
"The most important thing is how the group gets on," Lauren concluded. 
"It's really important that those group dynamics are right and they are going to be together on a small island for up to five months." 
Applications close on 25th April and successful candidates will spend six months at Port Lockroy between October 2022 and March 2023. 
Main image: Port Lockroy.