A Dublin restaurant has described a giant crab they're selling for €1,000 as the "Rolls Royce of shellfish". 
Crab fish in Ireland is usually cooked from frozen but Rosa Madre in Temple Bar have managed to import a live specimen. 
"She's a king crab," owner Luca explained to Moncrieff. 
"They come from Norway and it was very exciting for me to get one. I was looking for one for a long time and finally, yesterday, they came and said we have your king crab. 
"I was super, super happy to receive it." 
Luca says crab has always been "an expensive product to import" and this is especially the case when it is alive. 
"This one is the first one to be alive," he added. 
"Until yesterday, we didn't know if she would make it but you can tell she's very happy to be alive and in Ireland… Sometimes you have to go a little bit out of the box - you know?"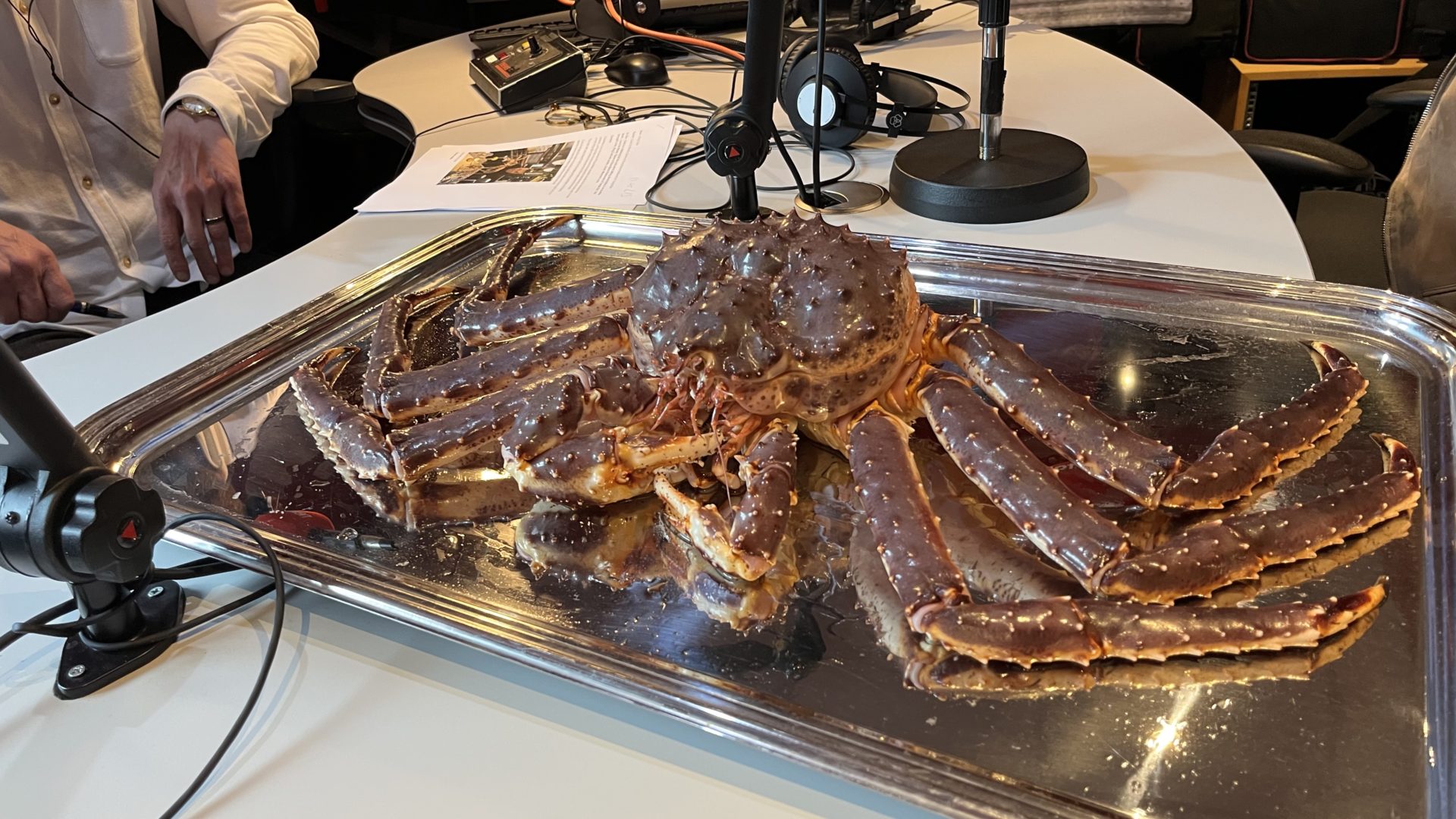 Currently, the crab is residing in a tank and the plan is to serve her with pasta. 
"I was talking to the chef and pretty much what we're going to do - since we are an Italian restaurant - for me, the most ionic thing to do would be to make a fresh pasta," Luca said. 
"It will be served on a silver tray, just cut all the claws, take out the meat, cook it with some garlic and fresh tomatoes and some basil and fresh parsley." 
The chef will also add cream "to make it look a little bit more luxurious". 
The crab is large enough to feed two to four people.
Main image: Seán Moncrieff and the crab.