Some of the increases in house prices over the past year have been described as "more or less unprecedented" compared to the past 15 years.
Nationally, the latest figures from Daft.ie show the average house price rose by 13% (nearly €33,000) in the last 12 months.
Cork, Limerick and Waterford have seen increases of between 14% and 16%, while Dublin prices have increased by 8.4%.
In Dublin, average prices range dramatically - from €624,143 in the south of the county to €327,870 in the west county.
Prices are up in every county, with average prices now ranging from €369,444 in Wicklow to €145,977 in Leitrim.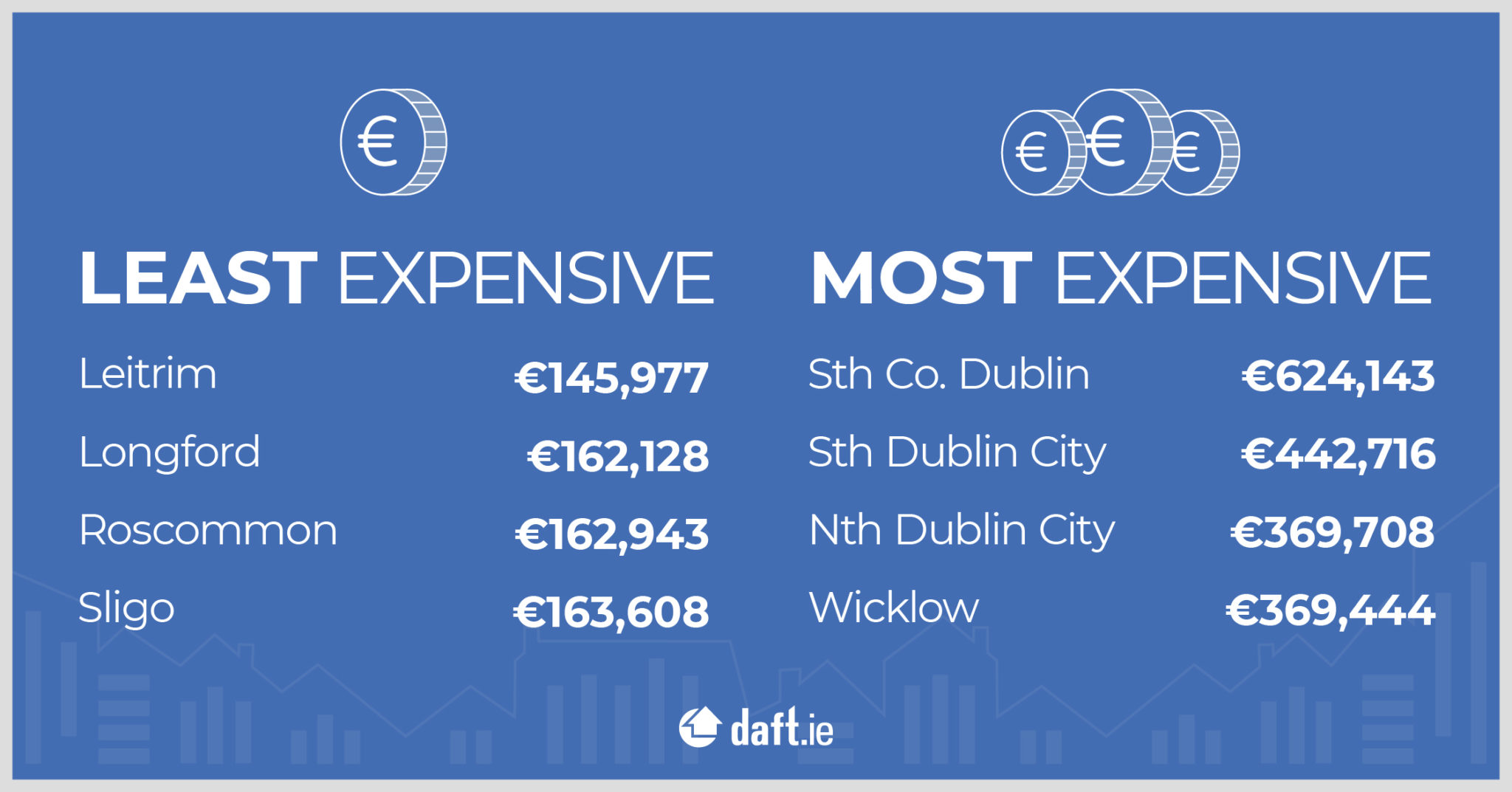 One of the major reasons for the rising increases is the pandemic, with Daft report author Ronan Lyons saying housing supply "ground to a halt" while demand surged.
The economist discussed the details of the new report on Newstalk Breakfast.
He said: "Some of the increases we've seen are more or less unprecedented in 15 years of Daft reports.
"If you look just between March and June, at Munster, Connacht and Ulster outside the main cities, prices in those three months increased by almost 10%.
"In some places around the country… prices are about 20% higher now than a year ago."
One factor for the rising increases is people being able to spend their income on things like holidays, and they're therefore using the funds to save for or buy a new house or car.
Mr Lyons added: "Within that, then, there's been a relatively [big] increase in demand for places away from the most expensive markets - that's because COVID may be changing how we live and work.
"The third element is the lack of supply. Over the last five years, it's not like the country has had lots and lots of homes available… but typically we would see around 25,000 homes on the market at any particular point in time. Right now, it's around half of that - and that's because there's been a lack of properties coming onto the market, because of lockdown."
That might ease over the next few months, but Mr Lyons believes we won't see it bouncing back to previous levels immediately - meaning there's a longer recovery ahead before house prices normalise.
Main image: File photo of new houses being built. Picture by: Eamonn Farrell/RollingNews.ie