A mother who considering killing herself and her children while struggling with severe anxiety and post-traumatic stress has said Ireland's mental health services failed to offer her the help she needed.
On The Pat Kenny Show this morning, author Hazel Katherine Larkin said she decided to share her story after Dublin nurse Deirdre Morley was found not guilty of murdering her three children by reason of insanity.
She said she was really concerned that people might 'vilify' Ms Morley without any real understanding of what she was facing and "how quickly somebody can get to that point."
"[I spoke out because] I am not the only one," she said.
"I think the more of us that talk about uncomfortable and difficult things, the more people will talk about them. If one other woman has seen that and thought, 'oh thank God, I'm not the only one and it is possible to get through that,' thenn as far as I am concerned, that is a good day's work.
"That completely mitigates any discomfort I might have around exposing myself as somebody who did entertain thoughts of doing the most horrific thing – which is destroying my own family – because I thought at the time that would be the greatest manifestation of the love I have for them.
"Of course, that was psychotic. That is not how you show somebody you love them but because I was in that terrible dark space, my thoughts were that jumbled that that presented itself as logic to me."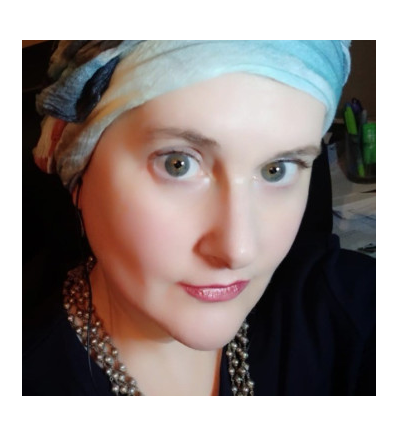 Ms Larkin said Ireland's health services were simply not there for her through her darkest times.
"It is luck that has me here and it shouldn't be," she said. "Nobody should be just lucky to be alive when they are suicidal."
She said she returned to Ireland in 2007 after living abroad for a period of time. She was completely alone after fleeing a violent marriage and had no idea how to navigate Irish society or access supports like healthcare or housing.
"I was dealing with complex post-traumatic stress and I had anxiety that wasn't diagnosed until much later," she said. "In fact, it was only about five years ago that my anxiety was properly addressed.
Anxiety
She described her anxiety as a "critical voice that was constantly telling me that I was doing everything wrong... that I wasn't good enough and that I was failure."
"I just felt that no matter what I tried to do, it was never good enough and I was never going to claw myself out of the poverty we were living in," she said.
"The consistent feeling of just letting my girls down at every turn; I just simply felt that I wasn't good enough.
"They are the most precious things in the world to me and I thought, 'if I can't get it right for them, then I can't get it right for anybody and do I even deserve them?'"
Fear
Ms Larkin said she felt completely isolated and was terrified that, if she asked for help, her children could be taken away from her.
"It was paradoxical really because my biggest fear was that the children would be taken from me and, at the same time, I was very much aware that my other biggest fear was that they wouldn't be taken from me," she said. "That we would all end up dying together."
When she eventually worked up the courage to contact the HSE, it was a Friday afternoon.
"I rang the HSE and spoke to a social worker," she said.
"The response from the social worker was that they were closing at 4:30pm and there wasn't anything they could do for me and if I thought I was going to hurt my children, I should call the Gardaí," she said.
"She gave me the number for Garda headquarters in Phoenix Park and I just thought, 'that's ridiculous... that's no use.' It just didn't make sense and the sense of abandonment was quite acute.
"In a way, it kind of struck a bit of defiance in me because I thought, if I go and kill myself this weekend, my girls are going to be left with people like that.
"Unfortunately, the flip side to that is that I did consider, on more than one occasion, killing myself and the children."
Suicidal ideation
She now characterises those thoughts as, "the definition of a psychotic break" but warns that, at the time, the idea made perfect sense to her.
"That, I think, is something that isn't understood by the greater population," she said.
"A suicidal mind is a very logical mind. We can rationalise our situation and our solution - which is suicide - very coldly and very logically and very clinically to the extent where we think, 'well, if this is life, then life is crap. Then I don't want this and I don't want this crap for the people who matter more than anything in the world to me.'
"I don't want my children to have to go through life if this is life, because I have gone through decades of things not getting any better and things getting worse. By 'things' I mean my self-esteem, my confidence and my ability to claw myself out of the darkness into some sort of light.
"God, even if it was candlelight; it didn't have to be sunlight. Just something to have hope and I think that was a huge issue for me. That I didn't have hope. I didn't have hope for myself so therefore, I couldn't understand how there could be any hope for my children and I thought that the most loving thing I could do was to end all of our lives.
"I know that is completely irrational. To be very honest that is the definition of a psychotic break. If psychosis is not being able to see reality for what it is, then that definitely is a psychotic break and I am really just lucky that I am here."
Care
Ms Larkin said she was eventually able to access care in the private sector and, after being placed on the correct medication, she noticed a big change in her symptoms.
"My big regret is that nobody had seen that maybe ten years beforehand," she said.
"I say to my children now - who are 17 and 19 - that if someone had put me on the right medication years ago, they would have had a nice mummy the whole time they were growing up.
"Because the guilt that I feel over that … they say they don't hold me responsible and they completely forgive me but the big job is trying to forgive myself."
You can listen back here:
If you are affected by any of the issues discussed in this article you can call Pieta House on 1800 247 247 or text HELP to 51444.
You can also contact Aware at 1800 80 48 48 or The Samaritans at 11 61 23.
Main image: Hazel Katherine Larkin