Maurice and Lorraine McCabe say they went through "ten years of hell", but they've now "drawn a line in the sand" and worked to move beyond it.
The Garda whistleblower says he doesn't believe the concerns he raised could happen again - saying the right systems are now in place, and that things aren't "going to fall through the cracks" like they once did.
Maurice was serving as a sergeant at Bailieborough, Co Cavan, when he became concerned about the force's handling of suspected criminal offences in late 2007.
Most of his allegations related to alleged failures in a number of garda investigations and the handling of penalty points.
The allegations and subsequent handling of them became a central focus of both the O'Higgins Commission and the Charleton Tribunal.
The Charleton Tribunal - which investigated whether there was a smear campaign orchestrated against Sgt McCabe - ultimately found the whistleblower was "repulsively denigrated for being no more than a good citizen and police officer".
Last year, the State and Tusla reached a settlement with Sgt McCabe in a High Court case.
The former sergeant took the action after a file was created by the child and family agency containing false allegations against him.
Maurice and his wife Lorraine joined Ivan Yates for an exclusive in-depth interview on The Hard Shoulder.
Maurice said he became concerned about the number of penalty points being quashed.
He recalled: "It wasn't the decent people that were caught, [such as] emergencies to the hospital. It was clusters: drivers, six or seven or eight times were caught, and yet they always had their points quashed. Mates, family, neighbours … it was the scale of it. It was widespread."
He explained that senior officers had the wide discretion to "terminate all tickets" - something that wouldn't happen today.
The then sergeant also raised concerns about the level of accountability, and investigations not being handled properly - and how he ultimately felt like he was doing everything on his own in Bailieborough.
He said: "I just said 'I want help here' - and I wasn't given the help.
"All I've always said is there has to be greater supervision and scrutiny in relation to each investigation. It wasn't done at the time."
Even when he moved beyond Bailieborough, it was still something that came up regularly.
He told Ivan: "It was hard going at the time. I went to Mullingar and I was in the traffic unit, and they were great. But there was also something coming up in relation to Bailieborough.
"It was tough… it was extremely tough for years. There was always something… every week there was always something."
This evening on The Hard Shoulder with @IvanYatesNT, Maurice and Lorraine McCabe chat exclusively to Ivan. pic.twitter.com/Jh4owdxlbv

— NewstalkFM (@NewstalkFM) July 22, 2020
He said the Public Accounts Committee listening to his allegations was "great", but the lead up was "awful".
He said: "I was a serving sergeant, and I thought if I did give evidence I would be disciplined. I had to ask my chief superintendent 'will I be disciplined?'... he came back that evening and said no, I wouldn't be disciplined.
"I went in and I explained everything. It was fantastic: they all believed me.
"I had the paperwork with me… I was able to back up all my allegations."
Mr McCabe said the O'Higgins Commission was held in private - but he believes that such inquiries shouldn't happen in private.
He said it was "fantastic" that the Charleton Tribunal happened in public.
Tusla report
The report from the Charleton Tribunal sharply criticised the child and family agency Tusla for its handling of the false rape claim made against Mr McCabe.
He says that controversy was a definite 'low point' of the decade-long saga he and his family experienced.
He said: "Up until that, there were always low points... very few high. All throughout the eight or ten years, I had about 100 heart attacks - not medically - [just] pounding heart."
Separate from the Tusla scandal, Maurice also spoke of the online abuse he was subjected to by former colleagues after raising his concerns about corruption and the lack of accountability within the force.
He pointed to an incident where "shocking" abusive messages about him were posted on the social network Bebo - including one featuring 11 photos of a plastic rat.
He recalled: "[There were] sexual gestures, they were sticking their fingers everywhere, they were licking parts of the rat.
"Under the photographs they had 'Maurice', and then the words 'cheese eating rat b******'".
Lorraine said the way parts of the media handled their story over the years was also a very challenging thing to overcome.
She recalled: "The media were a terrible threat to us.
"I had an internal alarm that would go off every morning at 4 o'clock, and I would wake to check the papers to look and see if there was anything."
Maurice himself said he stopped reading the papers, as some parts of the media 'destroyed' him.
However, they also praised the journalists who stuck with them throughout the story and told their point of view - highlighting Michael Clifford and Katie Hannon in particular for the way they dealt with the story.
Lorraine also said politician and barrister Michael McDowell was like a "guardian angel" to them.
'We've drawn a line in the sand'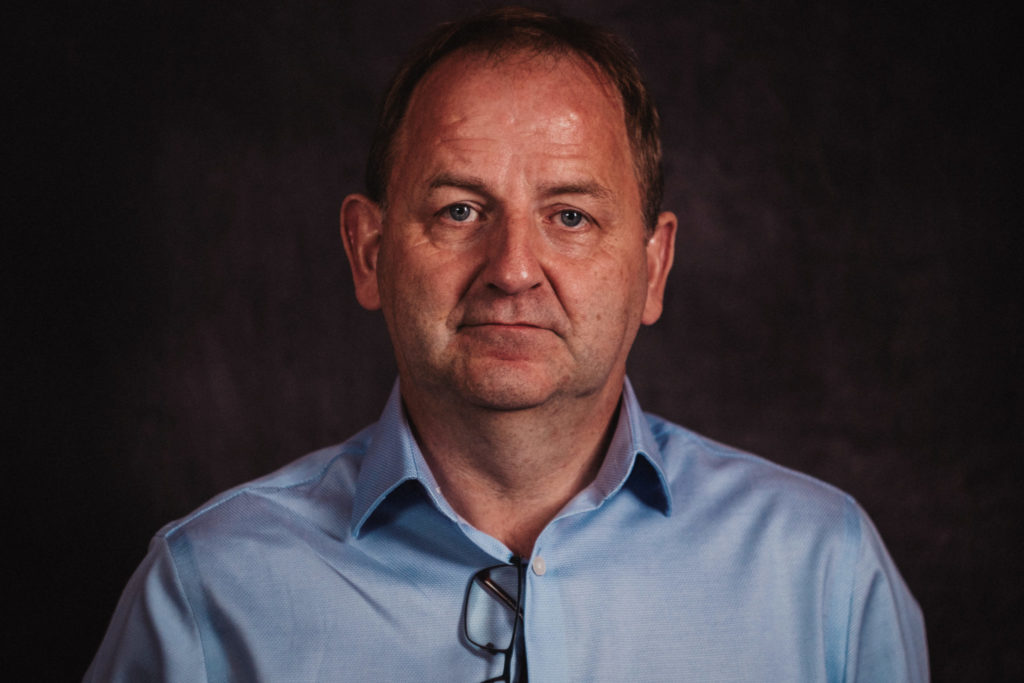 Maurice says the saga they experienced will never be fully behind them.
He said: "At the same time we've drawn a line in the sand.
"If we ever go back to that, it just annoys me.
"I was on medication for the past ten years - it was a mild medication. After the Charleton report and after our settlement, I said I'm going to completely wean off that… within one month I had to go back on it. I couldn't cope."
Maurice has retired from the force, and says he's now doing part time work as a driver.
He observed: "I always wanted to do a courier business, so I set up my own business. It's palettes of stuff… all I'm doing is three days a week, and if I did do any more, I wouldn't like it."
Lorraine, meanwhile, told Ivan: "We went through ten years of hell. [Now] everything is wonderful.
"We live a very normal life… there's no trouble, there's no hassle... you're not afraid to open up a newspaper, and there are no nasty emails.
"The kids are good… I would have always said they were good and weren't harmed or hurt but since it has finished, they've told us things that happened to them or were said to them… we didn't know that was going on."
She said there are loads of "scars" from what they went through - including places they don't go through.
She observed: "Even to drive through Bailieborough, to drive into Virginia, going to the supermarket... it's an on-goer for me. If we're going out, we go in another direction."
Maurice says he doesn't think the things he saw during his time in the force could happen again.
He observed: "I think there's more accountability now.
"I think the oversight is in now at the moment… every rank now is inspected and every rank has to go through each incident. There are daily accountability meetings, there are weekly accountability meetings and I don't think anything nowadays is going to fall through the cracks. The systems are now in place."
Main image: File photo of Maurice McCabe and Lorraine McCabe. Photo: Leah Farrell/RollingNews.ie