In Love Actually, Hugh Grant's character tells us that if he ever wants a tonic to gloom he heads down to the arrivals hall at Heathrow Airport. 
There, men, women and children, all wait patiently for those they love to saunter through the door and head home with them. 
"Love is everywhere," he tells us. 
"Often it's not particularly dignified or newsworthy but it's always there." 
At Dublin Airport on Christmas Eve, love sometimes comes dressed in Christmas jumpers and festive hats. 
For Katherine from Tullamore, the airport pickup is now as much part of her routine as Christmas dinner. 
"It's all part of it, standing here waiting for her," she says excitedly. 
Her daughter has been working as a nurse in London for five years but has come home every December - other than in 2020 when restrictions were at their peak.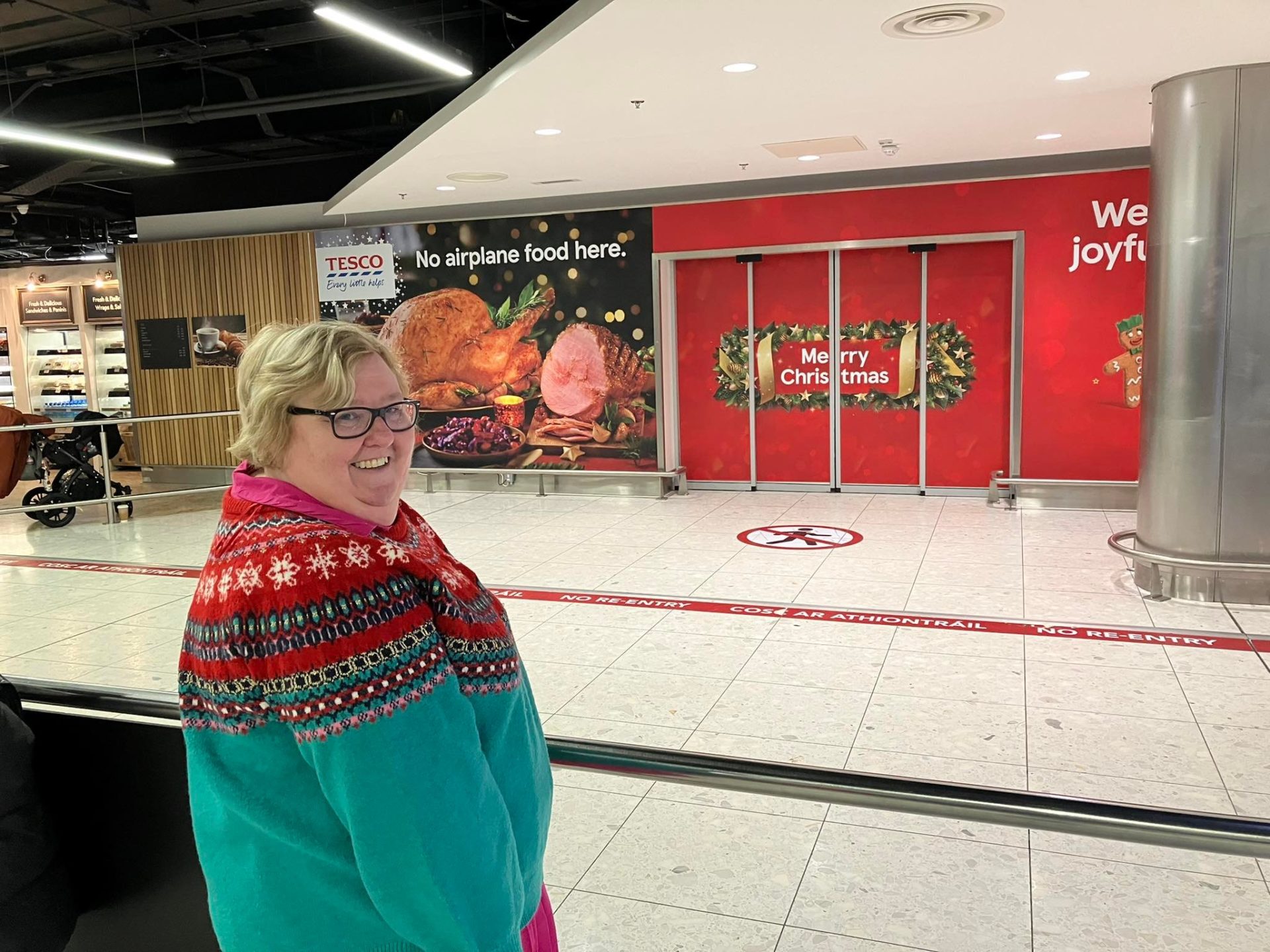 But this year, things are back to normal again. 
"We'll have the whole family together. That's what it's all about," Katherine says.
A few feet away, the Hill family are waiting for their eldest daughter to arrive from Paris. Dressed in Christmas hats and glasses, they say the 25th would not be the same without her. 
"It just makes the family," Mr Hill says. 
They don't always make the airport trip but the four of them have turned out this year to give her a "big surprise".
But not everyone is waiting for a relative; Dubliner Sian is waiting for her Australian friend Nicole. 
The pair met while travelling the world and have stayed in touch ever since. Nicole recently moved to London and Sian invited her to spend Christmas in Ireland with her family.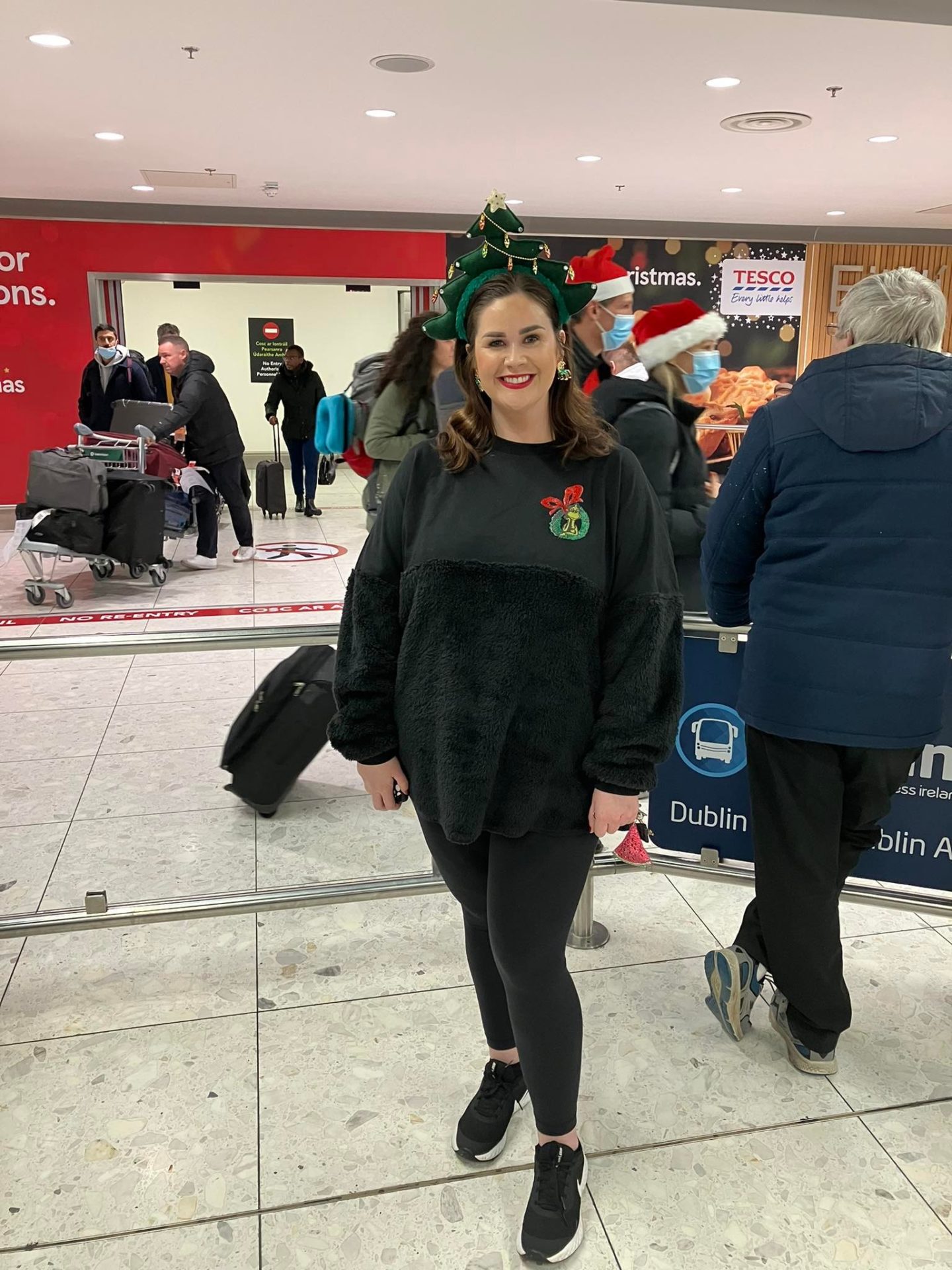 "My family is her family," Sian says excitedly. 
"[We've] a few Santa presents, plenty of good food, good company, good wine."
None of which is normally newsworthy - but it certainly is a tonic for the soul.
Main image: The Hill family.