When it comes to running a business, your team are your greatest resource. Treating employees fairly and providing them with opportunities to grow is so important when it comes to achieving your business goals.
That's why the Ibec HR Leadership Summit, proudly sponsored by Irish Life Health – taking place in Croke Park on October 20th – will explore the critical role of HR in strategically driving businesses forward.
The events of the past two years have fundamentally changed how we work, interact and operate as a society. As we move further into the post-pandemic era, it is the HR experts in every business who will have to go back to the drawing board to reimagine the basic tenets of their organizations.
Gone are the days of hierarchal structures solving for uniformity. Today's modern businesses are creative, flexible and have all shown to be adaptable.
Ibec HR Leadership Summit 2022
The award-winning conference for HR Leaders will host an exciting collection of talks and panel discussions from renowned international academics, CEOs and HRDs, all with a lens on the implications for performance, competitiveness, and reputation.
Speakers at the event will include Maeve O'Sullivan, Director of Leadership and Organisational Development at The LEGO group, Joanne Morrissey, Human Resources Director, Microsoft, Graeme Codrington, Futurist and best-selling Author, Danny McCoy, CEO, Ibec, Michelle Abbey, Chief People Officer, Glanbia and more. The day's event will be hosted by broadcaster Anton Savage.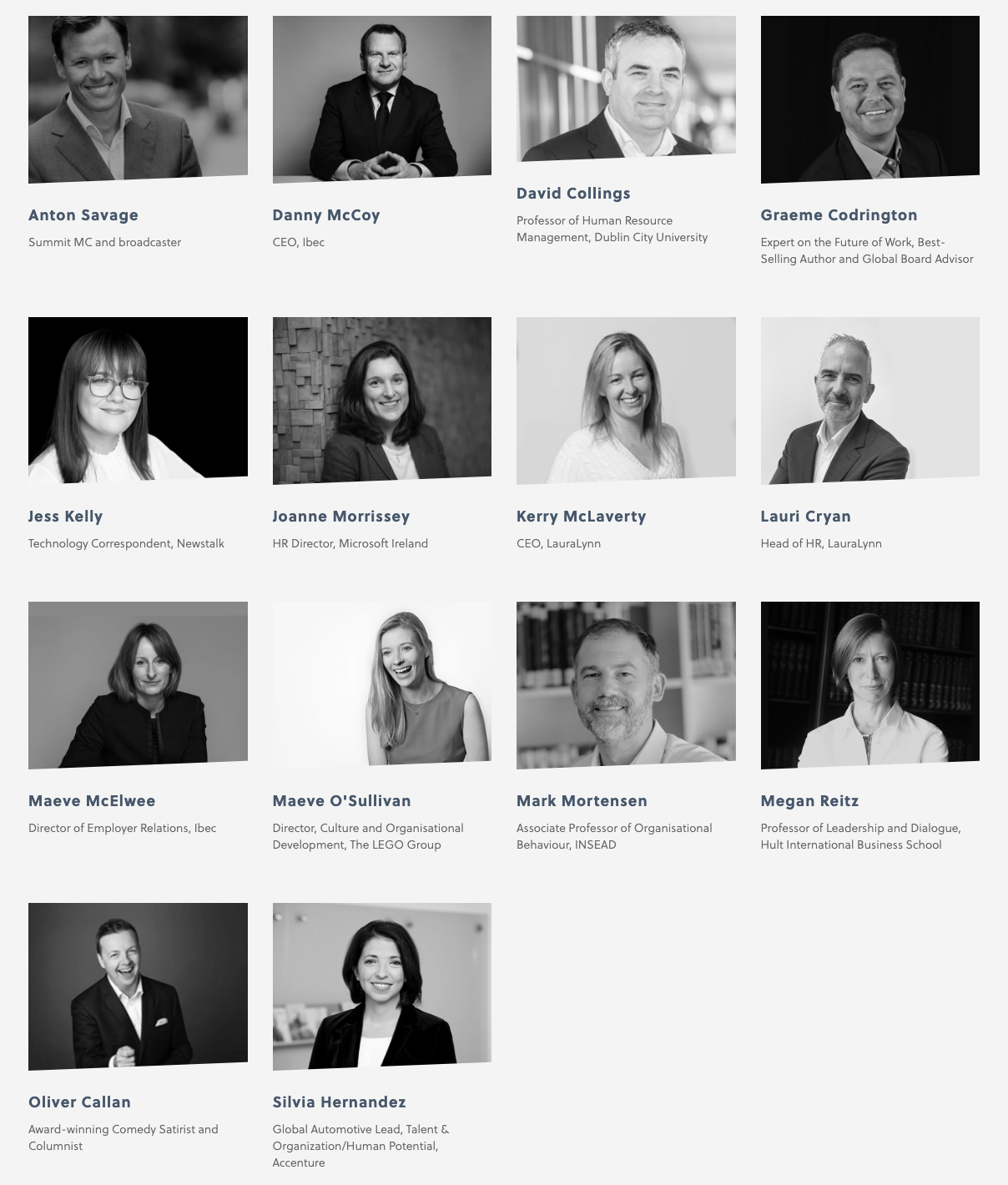 The aim of the conversations on the day is to redefine HR and how its leaders are positioned within organisations. The conference is open to members and non-members of Ibec and there are still tickets available.
So, if you want to learn more about the future of HR, click here to purchase your ticket for this year's event proudly sponsored by Irish Life Health.