An Irish travel expert has taken three rapid antigen tests, in three European airports in three day in a bid to prove Ireland can safely reopen for international travel.
Michael Collins, Managing Director of TravelMedia.ie, said he undertook the trip to show that Ireland is "completely out of step with the rest of Europe" when it comes to international travel.
Speaking to Newstalk Breakfast from Hamburg this morning, he said Irish people are effectively "living in a bubble" as a result of our international travel policy.
"I've been travelling non-stop since the end of June, since Europe opened up, but unfortunately Ireland hasn't opened up," he said.
"What I have seen as I have flown around Europe is that all the flights I take are full or almost full but yet, when I fly in or out of Ireland, the flights are almost empty.
"I wanted to show that it is possible to travel. That the airports are open, that travel is possible and what I have seen now in the last number of weeks is that European Airports and airlines have introduced rapid antigen testing and that is what we need to do here in Ireland."
Three days, three tests, three airports
He said he flew to Paris, Vienna and Hamburg over the last three days, taking rapid antigen tests at each airport on the way.
"Most Irish people, including our politicians and those making these decisions, are living in a bubble," he said.
"They haven't been outside of Ireland and they haven't seen what is going on.
"I have been on multiple flights; the majority are full and of course everybody is wearing a mask. So, the flight I took last night was a COVID-free flight, all crew, all passengers were tested but of course we were still handed a wipe as we boarded and were asked to clean our hands.
"We had to wear a mask for the entire journey and all the usual boarding and deep-cleaning protocols were implemented so absolutely that is the case but it gives me great confidence having done this to see that it is absolutely possible – and to experience the antigen test and to experience it in the airport terminal."
Antigen testing
He said the European Commission has recommended antigen testing as the way forward and warned that, as an island, Ireland should be fully embracing the technology.
"We should be more open and especially with Brexit around the corner, we should, in fact, be embracing our connectivity with Europe," he said.
"We are completely out of step with what is happening in the rest of Europe."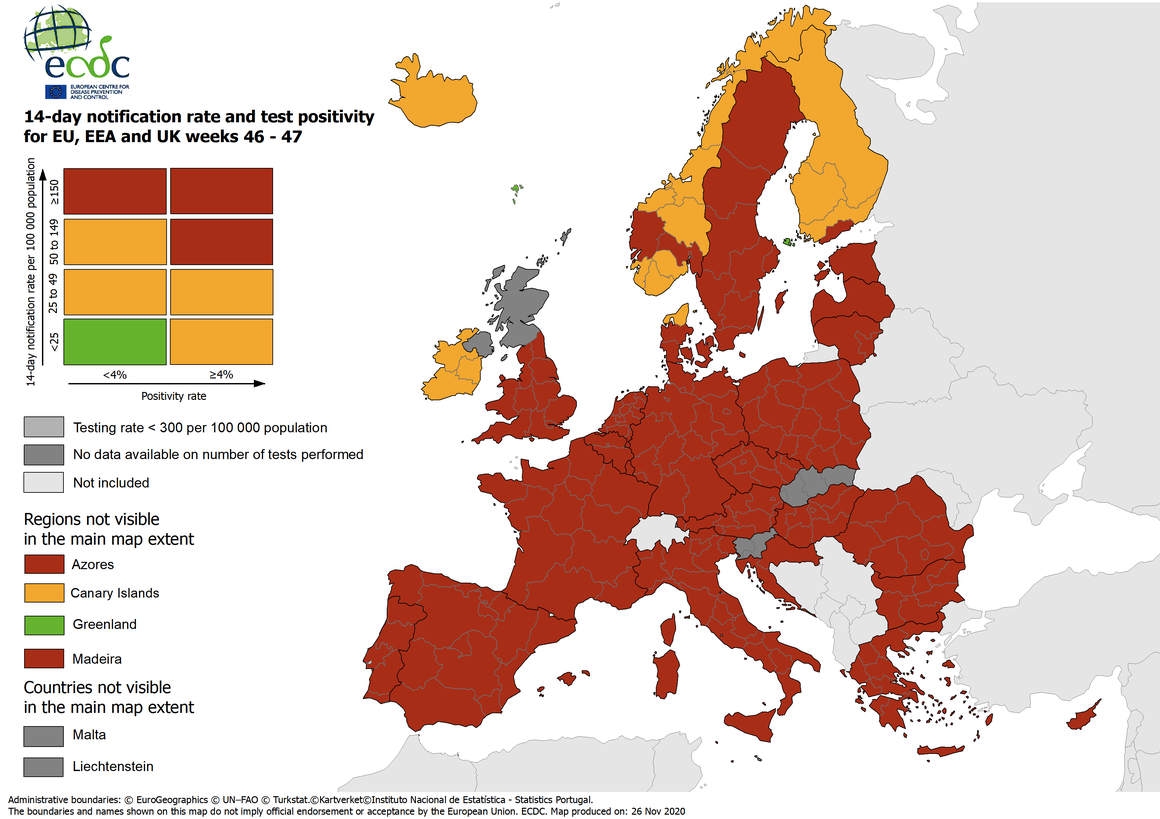 Ireland has now fully implemented the EUs new Traffic Light system for international travel.
It means people arriving into the country face different restrictions depending on where they arrive from.
People arriving from Green countries face no quarantine.
People arriving from Orange countries face no quarantine provided they sit a negative COVID-19 test in the three days before travelling.
People arriving from Red countries can end their quarantine after five days if they receive a negative test result.
You can listen back here: