Ice cream sellers are "struggling" because of the poor quality of 99 flakes last summer. 
Ireland is set to sizzle over the next couple of weeks and, while there are customers at the Teddy's Kiosk out by Dún Laoghaire Pier, there are fewer than in previous years. 
Yasmin Khan said her customers have always loved 99s but the quality last year had simply been "dreadful". 
"The quality of them had dropped, they were brittle," she told Henry McKean for the Hard Shoulder. 
"I won't just say they were more crumbly but when you picked them up to use them as an end product, they'd break in your hand. 
"The customers were unsatisfied; a 99 is a really personal thing." 
Many were even broken before they were taken out of the box and Ms Khan is has found the entire experience upsetting. 
"Hopefully going forward, they fix the issue but the issue's not about what they're producing now," she said. 
"The issue is that an awful lot of people bought Cadbury's flakes because we all stuck by the brand and we're all struggling now this year because of the losses we suffered last year."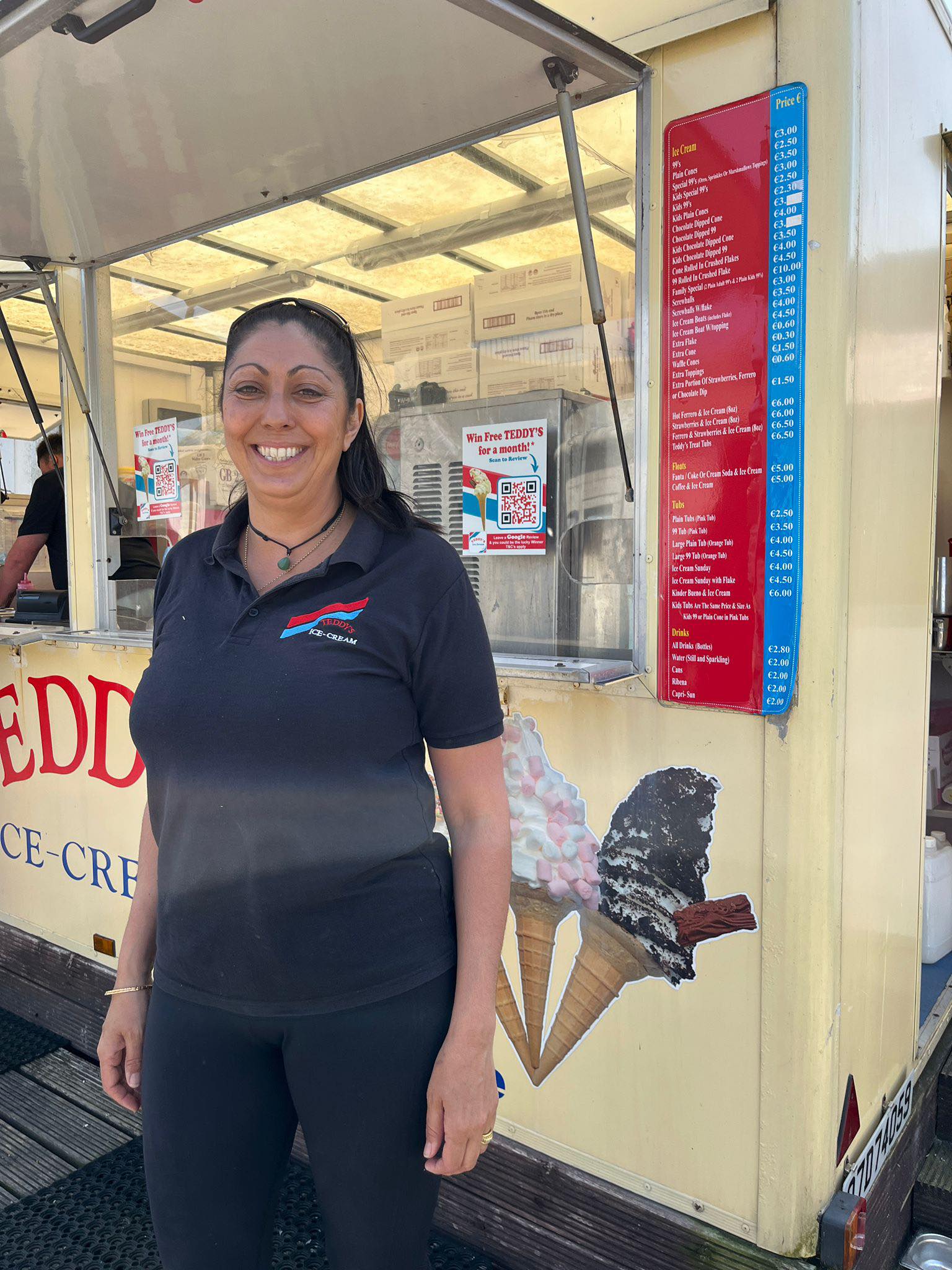 'Just ideal'
Not all customers out in Dún Laoghaire agree the quality is so poor; one Corkman took a bite out of one and it was "just ideal". 
Regardless, he thinks the quality of flakes is superior in his native county. 
"There's no comparison," he said. 
"They just are; the milk down there is better, cows are happier - there's no comparison." 
In a statement to Newstalk, Cadbury's said: 
"We are aware that recently some customers have recently received products that does not meet our usual high standards. 
"This has been addressed following improvements to our production processes - although some prior stock may remain in circulation… We sincerely apologise for any inconvenience caused." 
Main image: Ice cream seller.