New data is showing that home prices have risen faster than mortgage values, as borrowers remain prudent.
The Banking and Payments Federation Ireland (BPFI) has said median value of properties purchased by first-time buyers rose by €35,000 between 2020 and 2022, to €320,000.
Meanwhile the median mortgage increased by €24,000 to €254,000.
Median monthly mortgage repayments nationally stood at €1,089 for first-time buyers, excluding self-builds.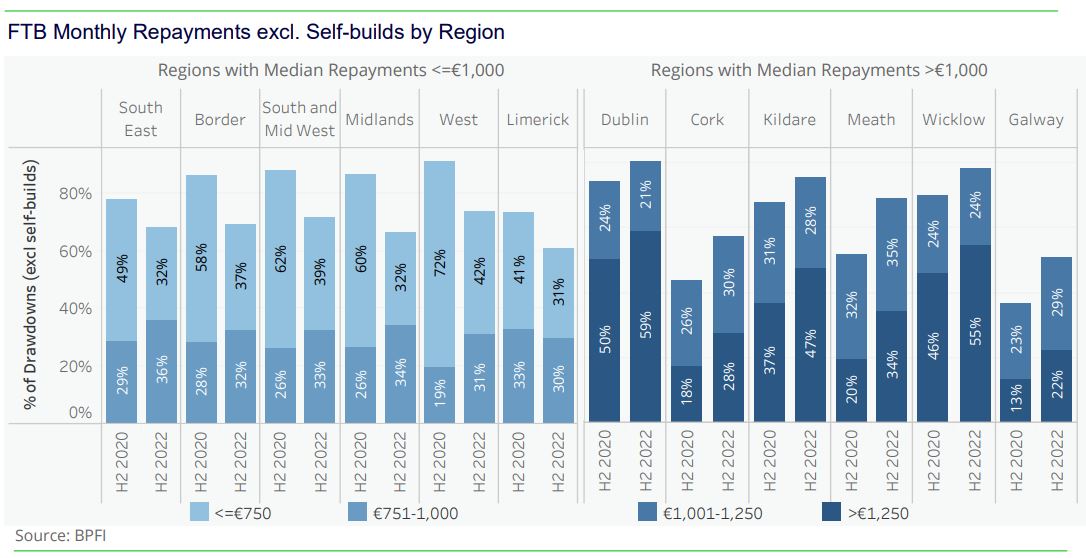 First-time buyers repayments also varied significantly in the six urban counties of Dublin, Cork, Kildare, Meath, Wicklow and Galway - versus the rest of the country.
The median first-time buyer mortgage value in 2022 was €315,000 in both Dublin and Wicklow - while Dublin's median first-time buyer property value was only €5,000 higher than Wicklow's at €400,000.
Cork was the second largest mortgage market with 12.9% of new property and 10.3% of first-time buyer existing property mortgages in 2022.
The report shows first-time buyers continue to dominate the mortgage market - reaching the highest semi-annual volumes since 2007, with 14,018 drawdowns in the second half of 2022.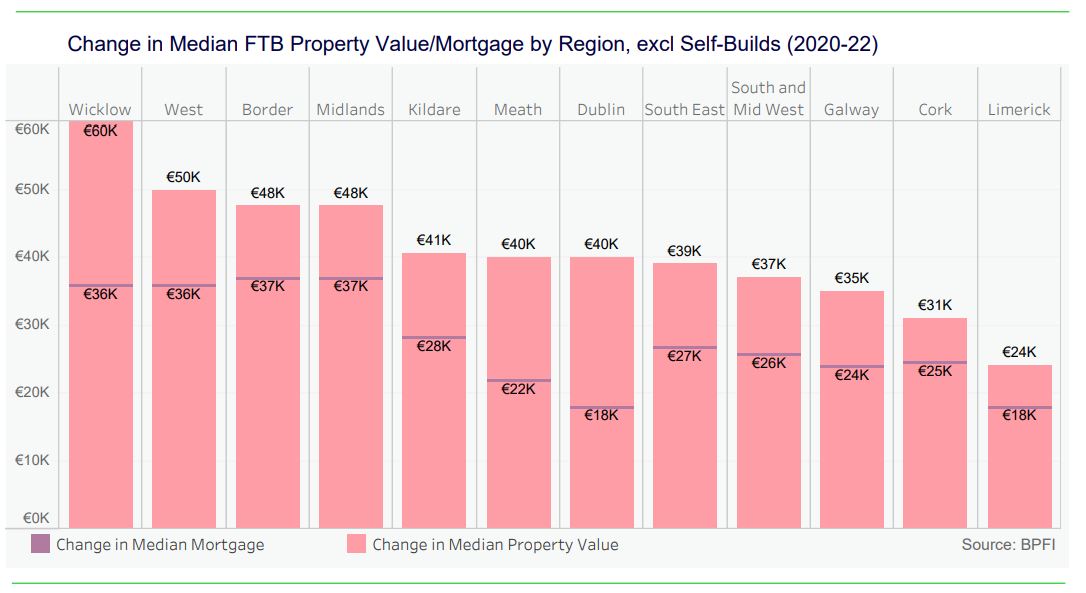 Brian Hayes is Chief Executive of the BPFI.
"There has been a sharp rise in residential property prices from the middle of 2021, resulting in the continued increase in mortgage drawdown values we've seen in recent months," he said.
"Property prices continue to increase year-on-year, albeit at a slower rate, and it remains a difficult environment for many buyers.
"However, the latest Mortgage Market Profile Report indicates that borrowers are being prudent and bringing more equity to purchases, likely in order to minimise borrowing costs.
"This also likely reflects the trends we've seen in household saving - with the current rate of around 20% compared to about 10% pre-pandemic," he added.
Main image: Construction work on a house in Co Kildare in 2021. Picture by: Eamonn Farrell/RollingNews.ie