Holly Willoughby could leave scandal hit This Morning to "relaunch her career", a leading British media commentator has predicted. 
The show has been convulsed by the revelation that former presenter Philip Schofield had an affair with a younger colleague. 
Rumours about the pair had circulated for some time at ITV but Mr Schofield had denied to Ms Willoughby there was any truth to them. 
In a post on her Instagram account, Ms Willoughby said the revelation he had lied to her had been "very hurtful". 
ITV has insisted the future of the show is not under threat but there is mounting speculation that Ms Willoughby will not return from her holiday next week. 
"I think ITV will spirit her out of the settee into peak time and I think she'll have some new shows away from that so that she can get away from what's been happening [and] relaunch her career," media commentator Nigel Pauley said. 
"And I think the best thing for this show [This Morning] is to have new presenters, a new look, a new image and a fresh start."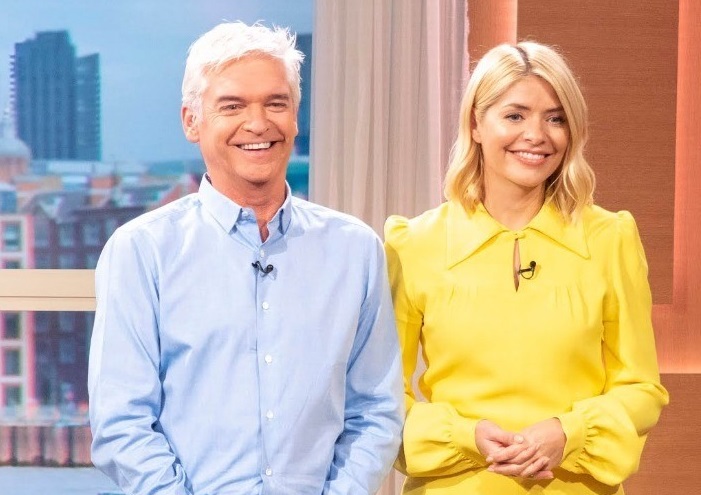 In an interview with GB News, former This Morning presenter Eamonn Holmes predicted Ms Willoughby would leave to protect her deals with advertisers. 
"Not only should Phillip go, but Holly should follow him close out the door," he said. 
"I don't think you'll ever see Holly  Willoughby back on the couch again.
"There are people who say for her… it's not about what Phillip did, it's not about protecting the young fella involved.
"There are people who are financial experts who would say this is about brand protection with her. 
"She's got her company and advertising deals which suspiciously looks like she's distancing herself from Philip to protect those."
Shares in ITV have plunged to a five month low.
Main image: Phillip Schofield and Holly Willoughby. Credit: Malcolm Park/Alamy Live News.