Grow with Aldi Producer Gavin Cassidy Shares his Vegan Gravy Secrets on the Pat Kenny Show
Gavin Cassidy is one half of Porter and Nash, Different Gravy. He, and business partner Eoin Lennon, are part of the Grow with Aldi supplier development programme. They are hoping to have their product stocked in the 140 Aldi stores nationwide by the end of May.
Gavin and Eoin are professional chefs with 50 years' experience between them in all aspects of catering, including working at a 2 Star Michelin restaurant for ten years!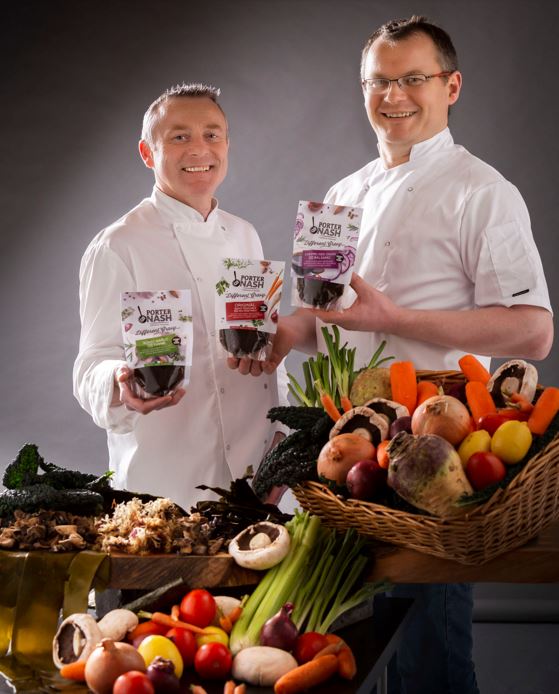 In 2017, they returned to education and studied the Culinary Arts degree at TU Dublin which included a module in new product development. 'We saw a gap in the market for plant-based gravies and sauces' Gavin tells Pat 'so we set up Porter and Nash and developed a prototype'
The gravy is vegan friendly, made with roasted Irish vegetables, and is free from artificial additives. So Pat is curious as to how they the achieve the rich depth of flavour generally associated with a meat stock. Gavin tells Pat that they have accomplished this with the use of combu kelp, a seaweed found off the West Coast of Ireland. This gives the sauces a savoury umami flavour.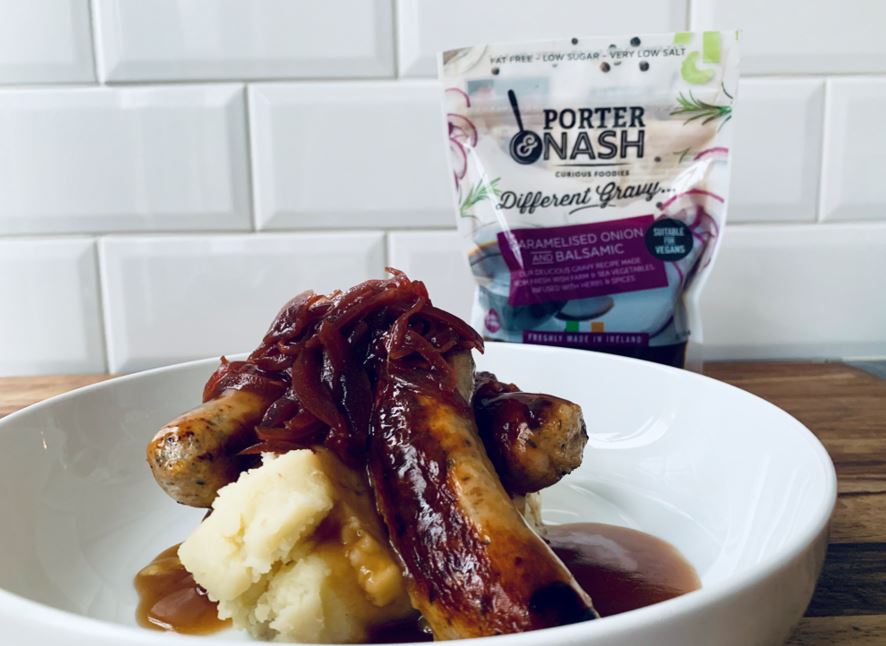 The gravies are low in salt and sugar and are fat free. They can be used as cooking sauces for casseroles and pies or with your bangers and mash! The Grow with Aldi supplier development programme means that Porter and Nash Different Gravy will be distributed throughout the country. Gavin is confident that this will help facilitate getting the product to the European market, starting with Germany, where there is a growing interest in Irish foods containing seaweed.
Listen to Gavin Cassidy on the Pat Kenny Show here: