Going to mass and believing in God is good for your health, a study has concluded. 
Scientists long ago established a link between better health and religion but were unsure if it stemmed from faith itself or simply the community involvement that often comes with it. 
Now after analysing hundreds of studies, scientists have found that both believing in God and being part of a friendly community make for better health and well being: 
"The research about happiness and wellbeing that we're talking about, it's a new study in the journal of the American Medical Association summarising around 370 studies and it confirms that identifying as religious or spiritual is associated with better physical and mental health," psychiatrist Dr Brendan Kelly explained to The Pat Kenny Show.  
"But what's really interesting in this broad field of research is the question of whether this works through participation, through community, through meeting up or whether this works through belief. 
"The fact of having faith in addition to the community that often comes with religion and it appears that both matter." 
Lack of priests 
However, whatever the health benefits of faith, it would appear that religion is still very much in decline in modern Ireland. 
Fr Iggy O'Donovan, a parish priest in Tipperary, said regretfully that "as presently constituted the Catholic Church in Ireland is facing a demographic nightmare, a tsunami." 
The number of parish priests has plummeted in the past decades and Limerick's Bishop Brendan Leahy said recently that he could no longer guarantee that there would be a priest to celebrate Mass in every church in the diocese on Sunday. 
The Catholic Church in Ireland simply no longer has the manpower. 
"We're literally in the last chance saloon," Fr O'Donovan continued gloomily. 
"Most of us are old age pensioners, I become one myself next week and demographically that says only one thing - we're going in one direction. 
"What Brendan Leahy has been saying is we'll certainly have to look at another modus operandi, another way of getting things done because the way it is being done now is fast running out of road. 
"No doubt."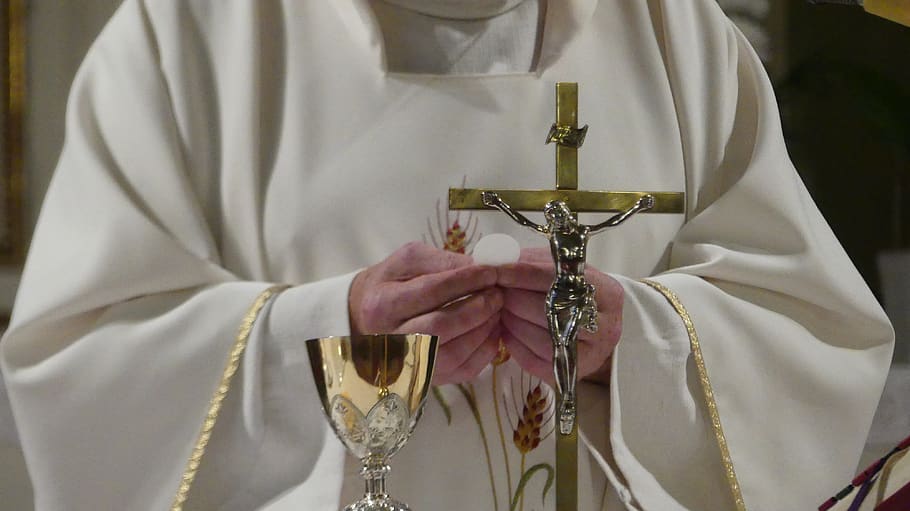 While many devout mass goers find the idea of not being able attend weekly mass at their local church very upsetting, Fr O'Donovan agrees believes that at present the church would be better off concentrating its resources where they can do most good: 
"We're very thinly spread and if anything there's probably too many masses on but with very few going to any of them," he added. 
"There may be a case for having fewer and putting more resources into them. Something more meaningful."
Main image: A priest celebrates a Catholic mass in Paris, France in April 2012. Picture by: Robert Harding / Alamy Stock Photo