Ireland has the 15th highest COVID death rate in Europe despite having the highest case rate.
The latest data from the European Centre for Disease Control shows that Ireland recorded 434 cases for every 100,000 people in the past two weeks.
That is down around 70 on this day last week; however, Ireland remains significantly ahead of the other 29 countries on the list.
None of the other countries are reporting case rates higher than 400 – with Greece coming in second on 380 and Estonia in third on 367.
Despite Ireland's high case rate, there are still 14 countries with higher death rates.
Ireland suffered 7.65 COVID-related deaths per 100,000 people in the past two weeks.
Bulgaria has seen the highest number of deaths at 92 per 100,000 people, with Greece in second at 47 and Lithuania in third at 45.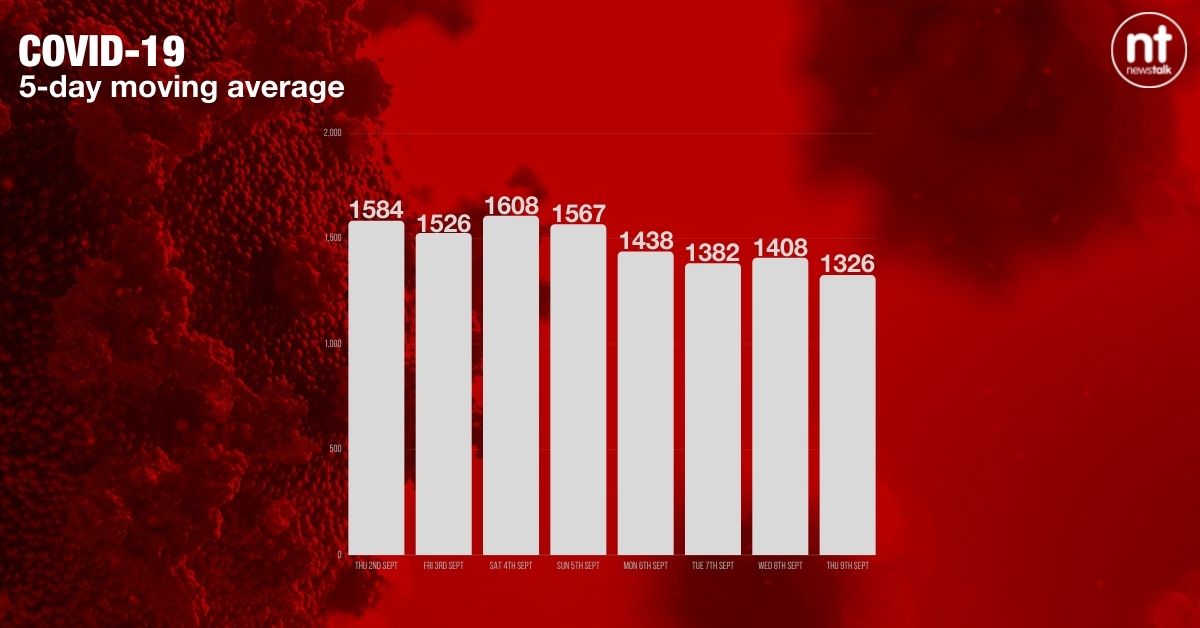 Last night, Ireland announced 1,292 new cases, which saw the five-day average falling to 1326.
There were 331 coronavirus patients in hospital – down just over 6% on the same day last week.
There were 54 in intensive care – down one on last week.