There have been 1,292 new cases of COVID-19 in Ireland.
Latest figures show there are 331 patients hospitalised with the virus, of which 54 are in ICU.
Ireland continues to have the highest 14-day incidence rate in the EU, at 434 cases per 100,000 people.
Greece is the second highest, followed by Estonia.
While the five-day moving average of cases has fallen, now standing at 1,326.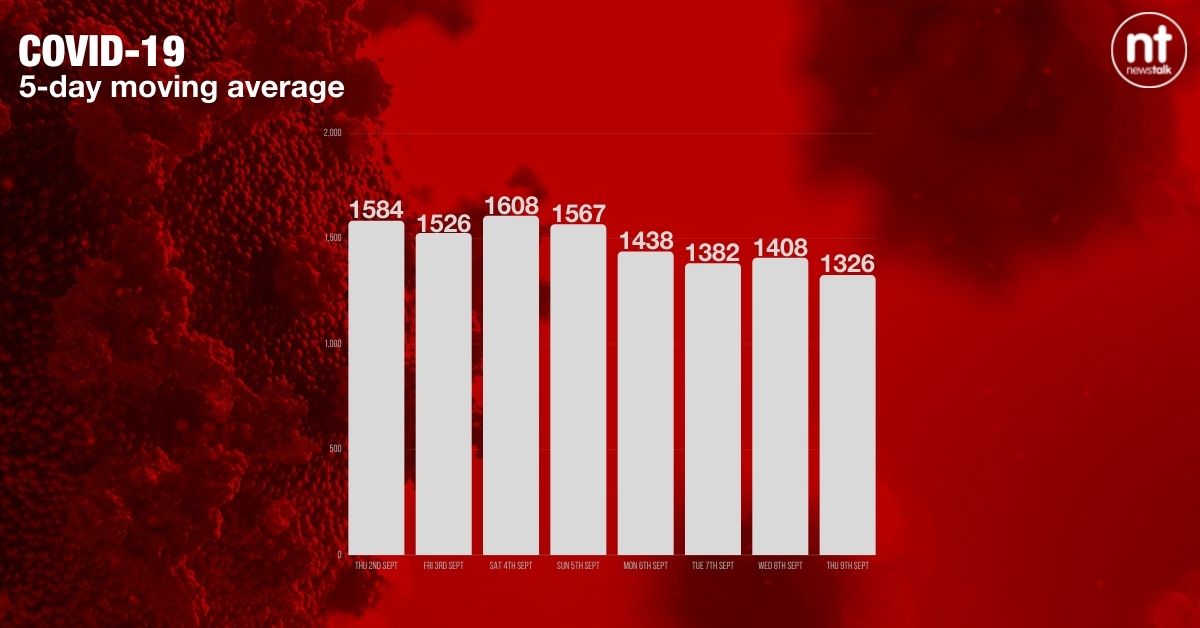 Meanwhile the HSE's Dr Colm Henry says "time will tell" if everyone in Ireland will need a COVID-19 vaccine booster.
He was speaking after it was announced that there will be a further extension of the booster campaign.
An additional dose will be given to care home residents aged 65 and older, as well as people aged 80 and over in the community.
It comes after an earlier announcement that immuno-compromised people will also receive an extra dose.
Dr Henry earlier told Newstalk Breakfast: "The purpose of this booster programme is to build on those gains we've seen, and keep people safe - especially those who are most vulnerable in the community."
Asked whether he expects the general population to receive a booster vaccine, he responded: "Time will tell. I know it's a frustrating answer for people to hear, but we do rely on the evidence. We want to make sure it's safe - and it appears giving a booster is safe in the groups we mentioned.
"We need to know it translates into immunity that means something."