The first Ukrainians who will be housed in tented accommodation have arrived at Gormanston Army camp today. 
Some 43,000 Ukrainians have fled to Ireland since the Russians invaded but officials have struggled to find them all accommodation. 
Last week, some even had to sleep on the floor of Dublin Airport and the Government arranged for 40 tents and three marquees to be put up at Gormanston Army camp today.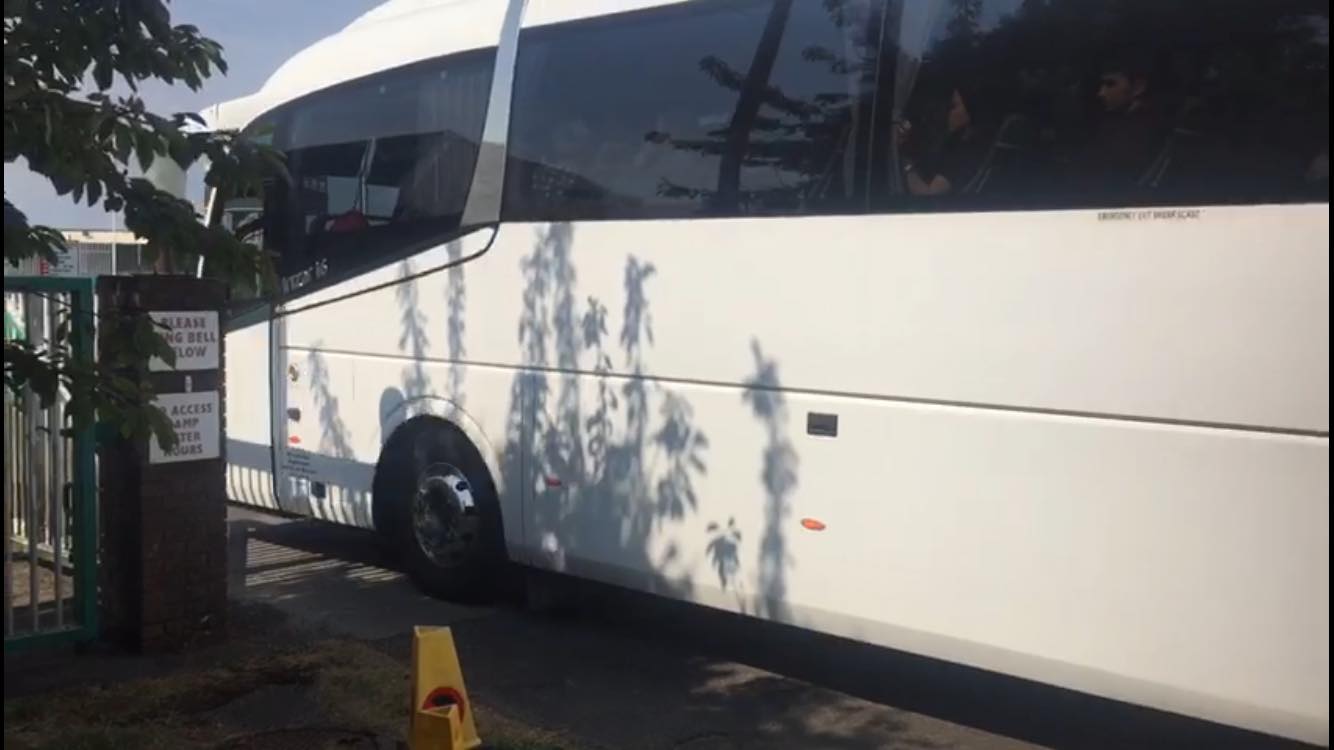 A coach with Ukrainians arrives. 
Four other sites for tented accommodation are being arranged but the Movement of Asylum Seekers in Ireland has warned against their use long-term: 
"The situation is getting much worse," Bulelani Mfaco told Newstalk. 
"Even where I am [in County Clare] tents are going up, the military was here erecting tents in the direct provision centre.
"We know from past experience, even from looking at countries that have used tents, like Greece, that those conditions tend to be quite unbearable. 
"So it might work for the short-term but over the long-term it becomes very difficult for people to bear that situation." 
He continued: 
"We're concerned that the Government says it's temporary; we know that they have relied on emergency accommodation since the end of 2018 where they've had asylum seekers stuck in hotels and BnBs all around the country because direct provision centres are full." 
Legality
The Irish Refugee Council has similarly voiced concerns about the decision to use tents as accommodation and CEO Nick Henderson believes it might not be strictly legal: 
"There's basic legal obligations that we must adhere to as a state," he said. 
"And I actually don't think tented accommodation would meet that standard. 
"All that being said, we understand the Government are in but I think we are now beginning to pay the price for a lack of medium to long-term thinking. 
"We really have to activate a new set of policies; greater coordination, other Government Departments playing their role to support the Department of Children - that's all critical." 
Minister for Children Roderic O'Gorman has assured refugees that their stay in Gormanston will only be temporary and that they shall be there for a week "maximum".
Main image: The Gormanston Army Camp. Image: Department of Taoiseach.