Thousands of people are heading to music festivals this weekend despite warnings of bad weather. 
Some 25,000 are expected at Curraghmore Estate in Waterford this weekend for All Together Now where Iggy Pop and Lorde are among the headliners.
In Cork, 12,000 music fans are descending on Mitchelstown where Two Door Cinema Club and The Coronas will headline.
Last month, Ireland endured the wettest July in history and Met Éireann has issued a Yellow Weather Yellow Level rain and wind warning in much of the country.
Deputy Editor of Hot Press Magazine, and music festival veteran, Stuart Clark had this advice for dealing with the poor weather.
"It's Ireland," he said.
"You've got every single season in one day, you've got to roll with the punches.
"All Together Now, Indiependence - both brilliant festivals, they'll be doing all they can to keep the sites as dry as possible.
"What I'd say is; wellington boots - very important - and lots and lots of ziplock bags.
"You'd be amazed for your phone and all sorts of things.
"So, go bagged and booted up."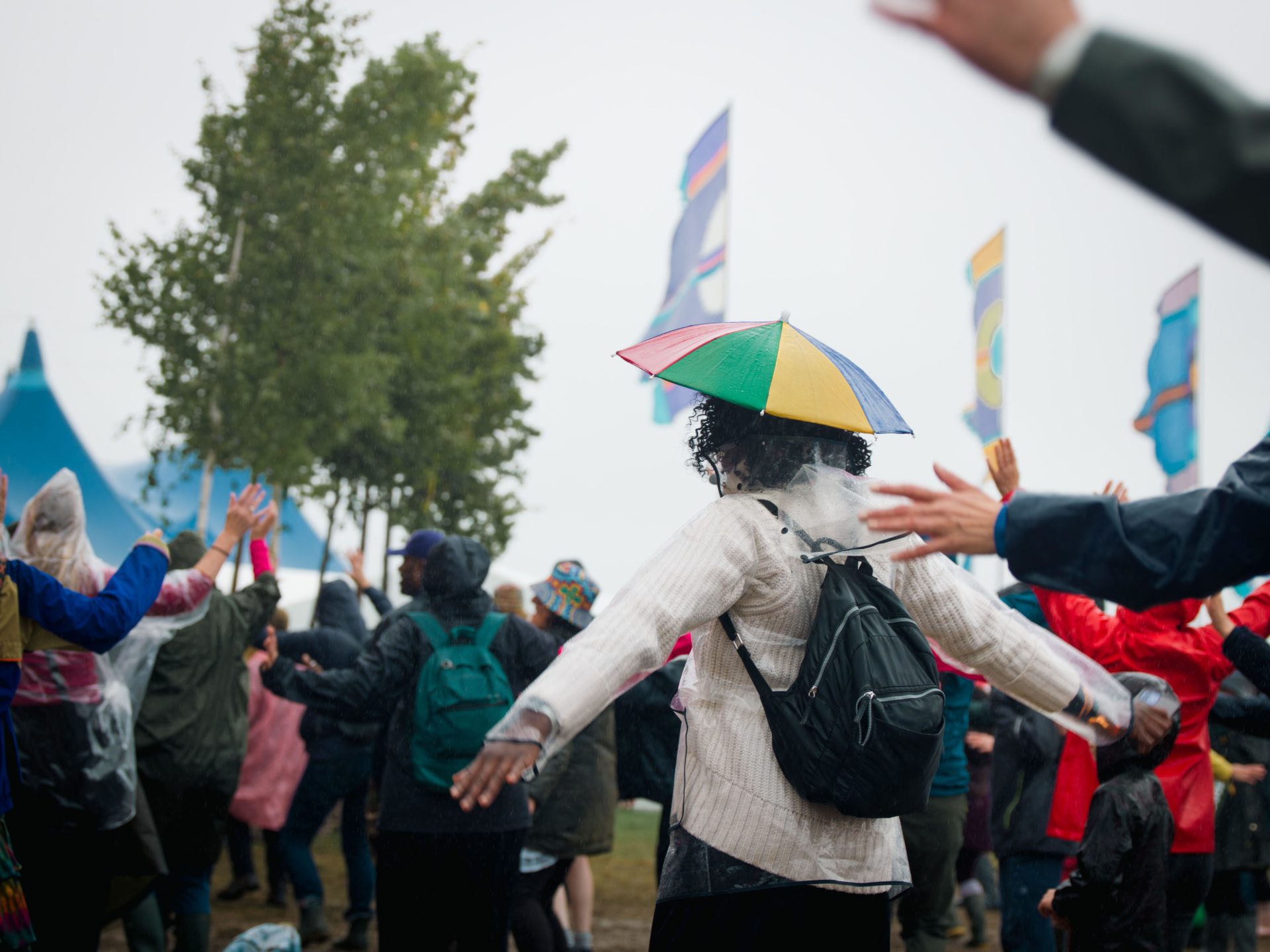 However good the advice may be, one woman in Dublin heading to All Together Now said she had found sourcing all the items very difficult.
"My friend was looking for wellies, I went into Pennies and there was none," one said.
"Dunnes none - what's going on?"
There will also be craic agus ceol at the Fleadh in Mullingar which begins on Sunday and lasts for nine days.
Main image: A wet music festival. Picture by: Alamy.com