The deal on pay and work practices rejected by Dublin Bus drivers was 'nigh on impossible for them to accept,' according to the NBRU trade union.
It emerged that 97% of drivers balloted on the Workplace Relations Commission (WRC) proposal had rejected it outright.
The deal, which was backed by both the NBRU (National Bus and Railway Union) and Siptu before it was put to the drivers, would seen pay rise of around 14% in return for changes to work practices.
On The Hard Shoulder this evening, The NBRU General Secretary Dermot O'Leary said the union felt that it had no choice but to put the proposal to its members.
"I have been criticised by my own members for not attacking [the proposals] and to be fair to our own members and members of SIPTU we were criticised for even producing the document," he said.
"We felt we had no choice but to do that and let them have their say – and they have had their say."
He said the drivers would have been expected to "undermine their own working conditions" to access the pay increases.
The changes included a longer spread of hours, more hours on a Sunday and moving drivers from routes they may have spent years working.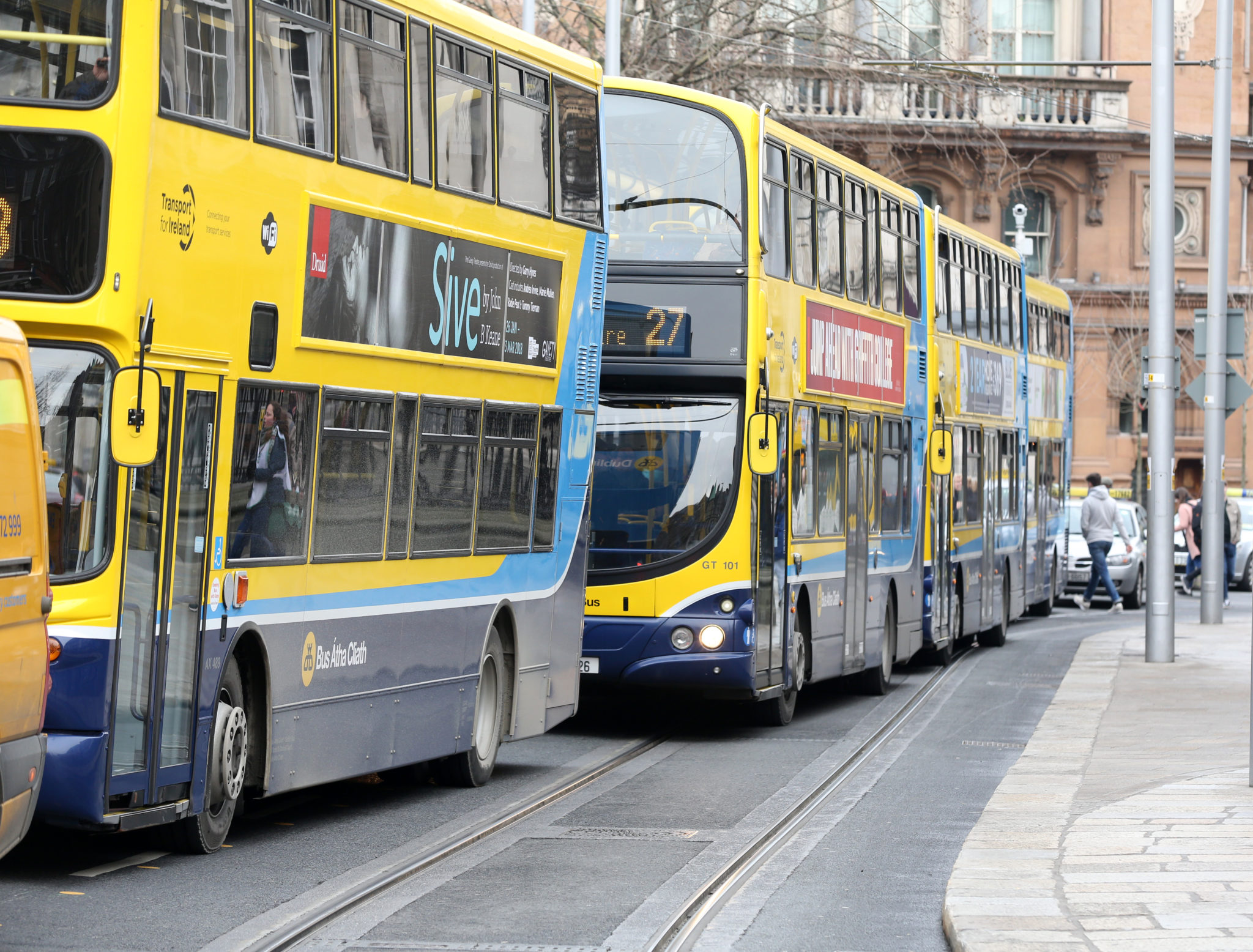 "Dublin Bus came to us last year and basically said to us that, in order for them to compete with what we call low-wage operators they had to become more efficient, he said.
"They gave us a set of proposals that we did say to them during the discussions would be extremely difficult, if not nigh on impossible for drivers to accept.
"What they amounted to really was undermining work practices and conditions that have been gained and garnered by successive generations of bus drivers.
"It put them in an invidious position where they were asked to accept something that we did say to the company at the time that they would struggle with."
He said the saga is due to an NTA (National Transport Agency) agenda, "designed to drive conditions of bus workers down rather than bring people in the private companies up if you like."
He questioned why Dublin routes were handed to private operators in recent years – noting that monies from the Exchequer paid to Dublin Bus remain in the Irish economy, while those paid to international companies leave the State.