A football club in Drogheda say they are "devastated" after nearly all their belongings were "literally burnt to the ground". 
Abbey Celtic kept their belongings in a large container but last night disaster struck. 
"I got a call, about half eight, quarter to nine, from the club secretary to say that I needed to get down to the pitch as our container was set on fire," Manager Brian O'Reilly told Lunchtime Live. 
"So, there were two fire brigades and the Guards were there. 
"As a club, we're devastated and shocked. It was literally burnt to the ground.
"The frame is still standing but instead everything is gone." 
Hi all.. Unfortunately we got a call this evening from the local Gardai to tell us that our container was set on fire.. Just arrived down and its ruined along with our nets balls pitch marker and training equipment.. To some it might not be a big deal but to us it is everything

— Abbey Celtic Fc Drogheda (@fc_abbey) February 15, 2023
The container was used to store the club's footballs, nets and was where players got changed before matches.  
"It would be our clubhouse as such," he said. 
"We're a small club in Drogheda and all we want is to give football to the local community. 
"It's a massive setback [but] it's not going to stop us. 
"We have a game due on Saturday at half two and, by hook or by crook, we're going to go ahead with it."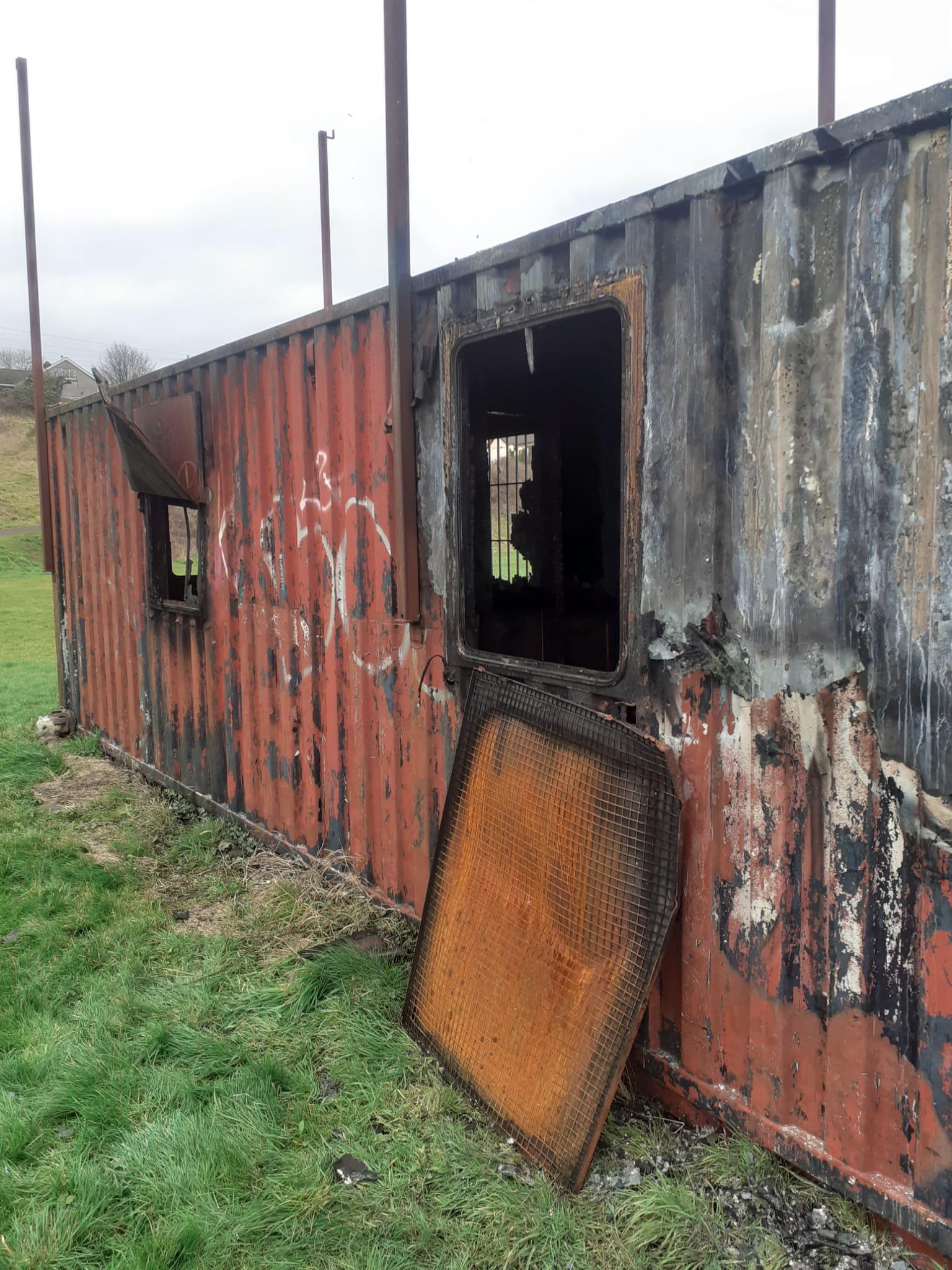 The club has no idea how the fire started and an investigation is underway. 
"They [Gardaí] are down there as we speak," Mr O'Reilly said. 
"So, hopefully we'll have some answers later today." 
One thing that has not been lost is the club's kit - which Mr O'Reilly had taken home for a wash. 
"Everything else now, we'll be dependent on other clubs to give us a helping hand," he said. 
"As I said, Walshestown and Drogheda United and Leixlip, they're willing to actually help us in any capacity… It won't stop us as a club."
Main image: The burnt out container.