On Friday afternoon at around 4pm, I received several WhatsApp messages from a couple of friends in County Donegal.
A friend who lives just outside Creeslough told me: "I heard a really loud bang about half an hour ago, and there have been lots of sirens since, doesn't sound good."
Another friend in Letterkenny messaged: "So many sirens going off around here, ambulances, fire brigades, not sure what is going on, heard there might be an explosion of some kind in Creeslough."
A few other friends messaged saying friends of friends had heard a loud bang – and these were people who lived miles outside the village.
Then the pictures started to come through.
A friend sent me a picture of Lafferty's Petrol Station and shop; it was completely demolished and looked like a bomb had hit it.
I know the shop and petrol station well. Like a lot of people, anytime I go to Marble Hill Beach or Dunfanaghy, I would stop off in Lafferty's. It's the only shop in the area.
I also knew how busy a place it was – and especially how busy it would be on a Friday afternoon. It was obvious this wasn't going to be good.
Then the email from the Garda Press Office came through. "We are currently helping the emergency services deal with a serious incident in Creeslough".
I was in the newsroom when this came through; I packed my laptop into my bag and drove home. I threw some clothes into a bag and hopped into the car and left Dublin. Four hours later, I was in Creeslough.
When I arrived, it was obvious straight away how serious this was. I had never seen so many fire appliances, ambulances and Garda cars in the one place at the one time.
Civil defence volunteers and volunteers from the North were also arriving in their dozens.
I stood at the cordon with several locals. Just a few hours before there had been an explosion. A bang that could be heard for miles around. Now there was just silence.
All you could hear was the noise of diggers and shovels as the emergency services and locals desperately searched, hoping to find someone alive.
At 10:20pm, the worst fears of the locals came true as Gardaí confirmed that three people were confirmed dead.
At 10:30pm, a whistle blew. Rescue workers wanted complete silence.
All the machines were powered off. People stood and watched and waited. They hoped to hear any possible sounds from survivors trapped inside the rubble.
But there was nothing and after 10 minutes, the whistle blew again and the machines restarted.
"Praying for a miracle"
As the hours went by on Friday night, it was becoming more and more clear; this was a recovery operation and was no longer a search and rescue operation.
One woman who was standing at the cordon was still clinging to hope though.
"My cousin Catherine and her teenage son James were in the shop," she told me. "We can't get in touch with them. It doesn't look good. I'm just praying for a miracle."
I got speaking to volunteers with their rescue dogs late on Friday night at the cordon; they had travelled from Portrush and Newry.
One of the men told me he had been volunteering for decades and had come across many bomb blasts during the troubles.
"I've seen some sights in my time," he said. "Bombs in the North. This is as bad as anything I've seen".
The other man told me he didn't think they'd find anyone alive. "This is a recovery operation," he said. "I think there could be 10 dead, maybe more."
As the sun rose on Saturday morning here in Creeslough, it was clear there wasn't going to be any good news. Everyone knew the death toll was also going to rise.
A Garda source told me on Saturday morning that the death toll would be ten at least.
The emergency services and volunteers continued tirelessly working through the rubble and debris throughout Saturday morning.
There was a digger driver who meticulously went through the debris helping to recover the bodies and then, at around 1:30pm, at the site of the explosion, a woman could be heard screaming and crying.
We know now that that was the last body that was recovered from the site of the explosion.
At 2pm on Saturday afternoon, there was a Garda press conference in Milford.
Superintendent Liam Geraghty told the packed media huddle that there were ten people dead and they believed that this would be the final death toll.
There was almost a sigh of relief; I think a lot of people expected the death toll to be higher.
Milford Garda Station Superintendent David Kelly and Donegal County Council Director of Emergency Services Garry Martin and HSE West Chief Ambulance Officer JJ McGowan also addressed the media.
These are all men who live and work in the local community and the pain in their faces was clear.
My heart sank. The reality was starting to kick in at the enormity of what had happened here – and it had happened right here in our beautiful Donegal.
Over the next 24 hours, the names of those who died in the explosion started to emerge locally.
They were all local people who were just going about their daily lives.
I think that's why this tragedy has struck a chord with so many people across the world; it could have happened to any of us anywhere.
On Sunday morning, the Gardaí officially confirmed the names of the deceased.
Amongst those who died were a five-year-old girl, a 13-year-old boy, a 14-year-girl, a 24-year-old local woman and four men and three women.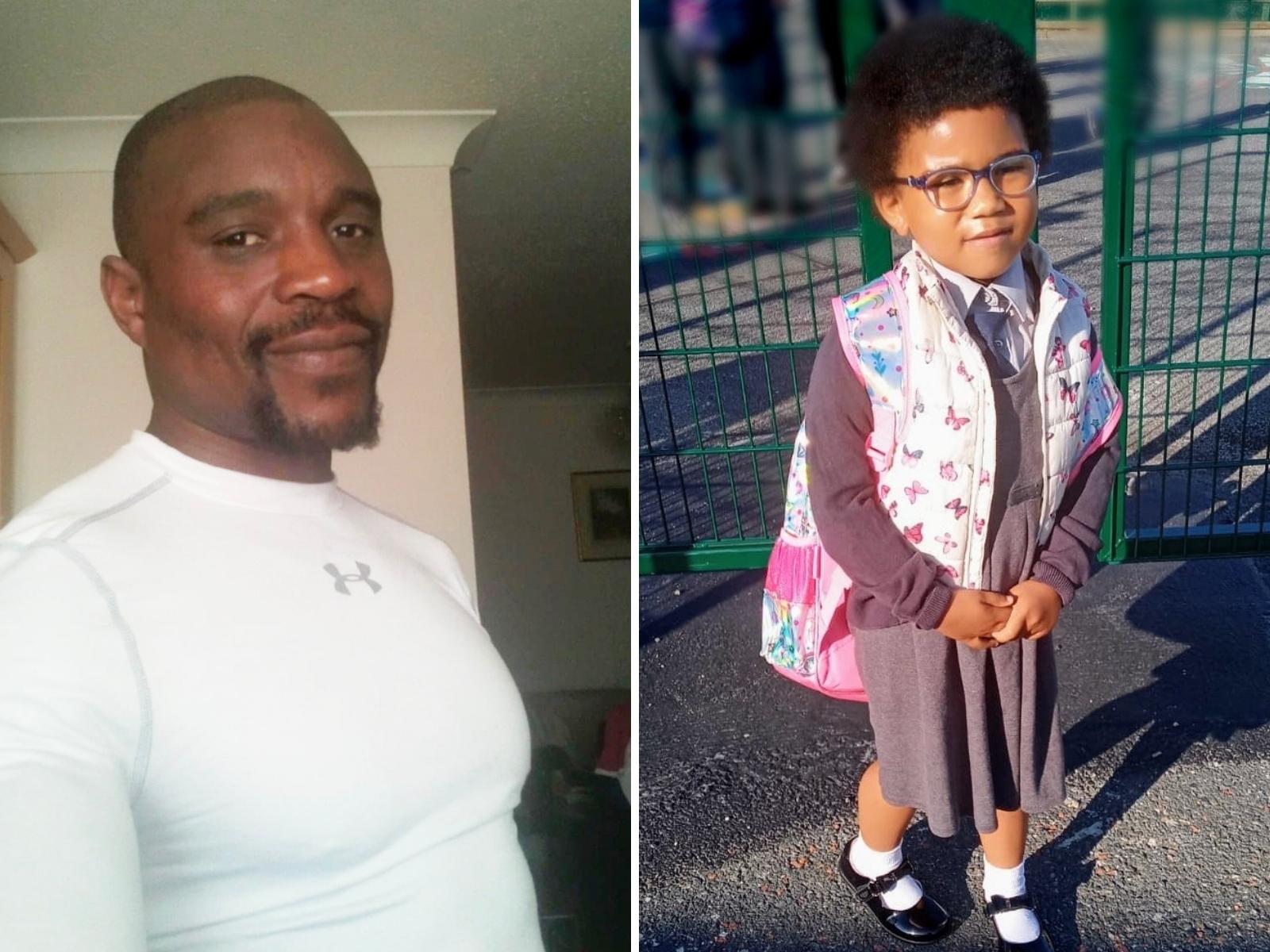 Robert Garwe and Shauna Flanagan Garwe
Five-year-old Shauna Flanagan Garwe was the youngest of the people who died and was with her father Robert Garwe when the explosion happened.
They had popped to the shop to buy the child's mother a birthday card and birthday cake.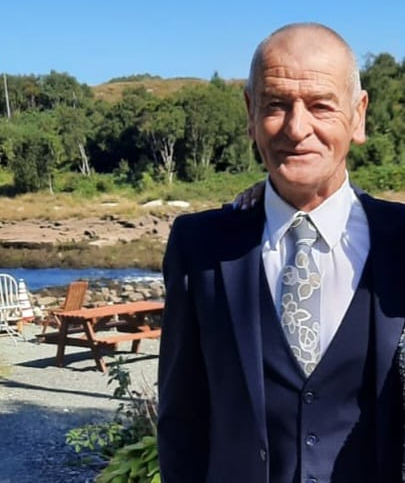 Hughie Kelly
On their walk to the shop from one end of the village to the other, 59-year-old local man Hughie Kelly stopped to give them a lift. All three then died in the explosion.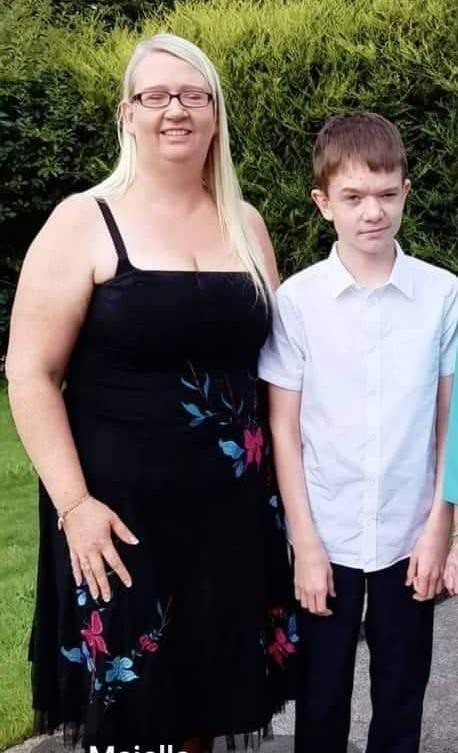 Catherine and James O'Donnell
Catherine O'Donnell, 39, and her 13-year-old son James were in the queue for the post office inside the shop when the explosion happened.
They had gone there after James had finished school for the day. He had been studying at Mulroy College in the nearby town of Milford.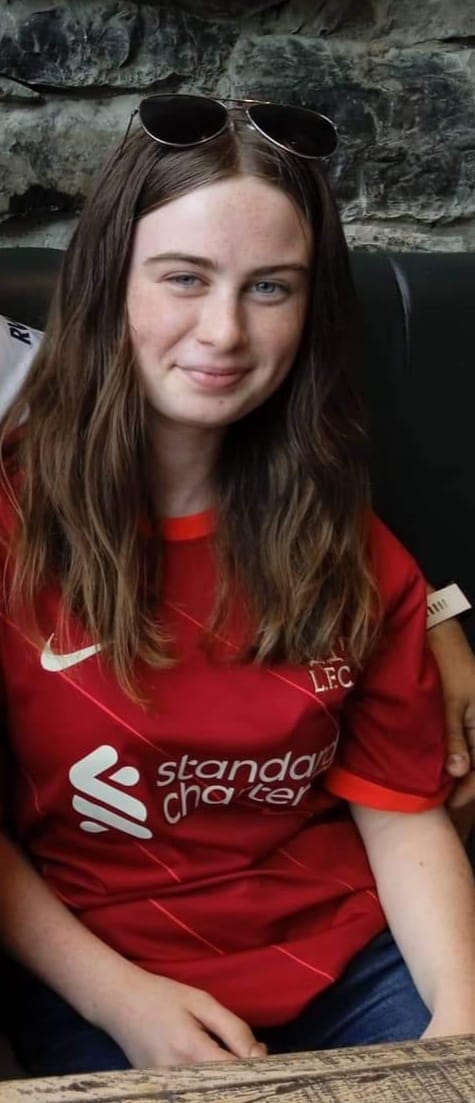 Leona Harper
14-year-old Leona Harper also died in the explosion. She was a talented rugby player and played with the Letterkenny U-14s.
Leona had been visiting friends in Creeslough and they had planned a sleepover that night.
Her parents have described her as a "little gem".
Her father Hugh Harper told Donegal radio station Highland Radio that Leona was "very outgoing, very friendly; a lovely person, very quiet, laid-back".
He said she loved life and loved the outdoors and spending time with friends.
"She was very special," he said, "Very, very special. She's going to be very sorely missed."
Leona's mother Donna thanked the digger driver who found her body after a long search.
"A massive thank you to him because he just didn't stop until he got her," she said. "Twenty-four hours before we got her and she was the last taken out."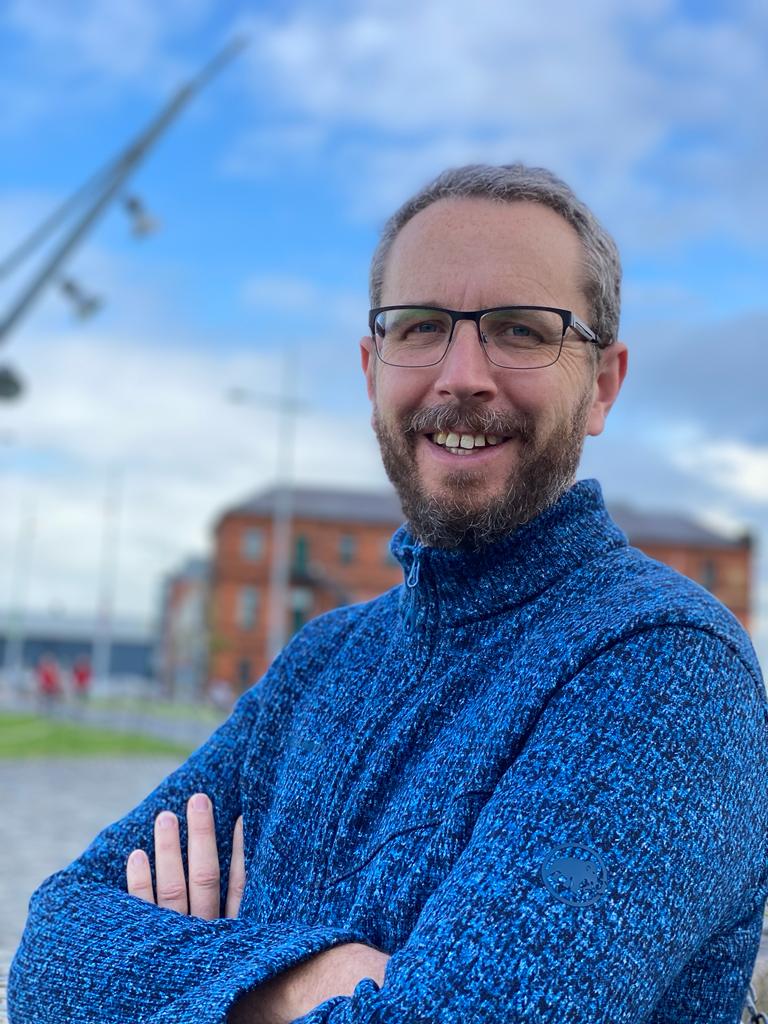 James O'Flaherty
Forty-eight-year-old James O'Flaherty was an engineer and originally from Sydney in Australia. He was married to Tracey and had a son, Hamish.
He had been living in Dunfanaghy, a village about 10 minutes drive from Creeslough. It's understood James stopped off at the shop to pop in to grab something.
His 12-year-old son Hamish stayed in the car and that's where he was when the explosion happened.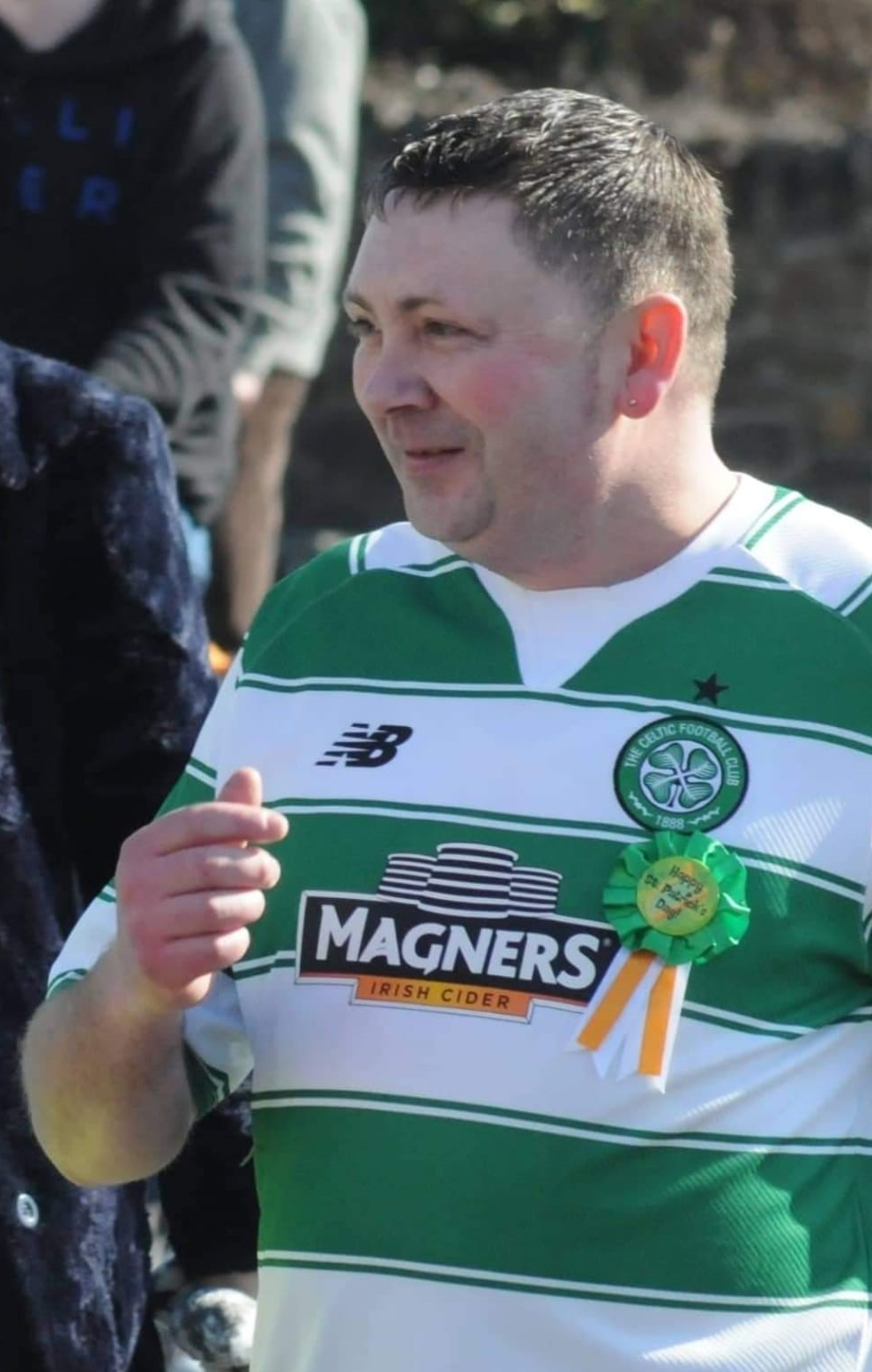 Martin McGill
Martin McGill was described as a "devoted son" who cared for his elderly mother.
The 49-year-old was originally from Scotland and moved to Creeslough ten years ago. He was known locally as "Scotch Martin" and was a massive Celtic fan.
Tonight, Celtic will hold a minute's silence and their players will wear black armbands as a mark of respect. Martin's cousin Sharon told me that they are finding it hard to accept what happened.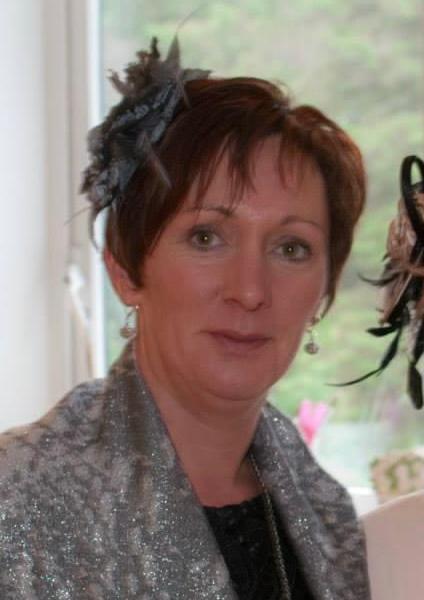 Martina Martin
Martina Martin was working in the shop at the petrol station.
She was 49 and was a mother of four. Her sons Sean and Neil attended a vigil in the nearby village of Downings on Sunday night.
There they shook hands with and hugged firefighters from Mevagh Fire Station who had been at the scene of the blast on Friday.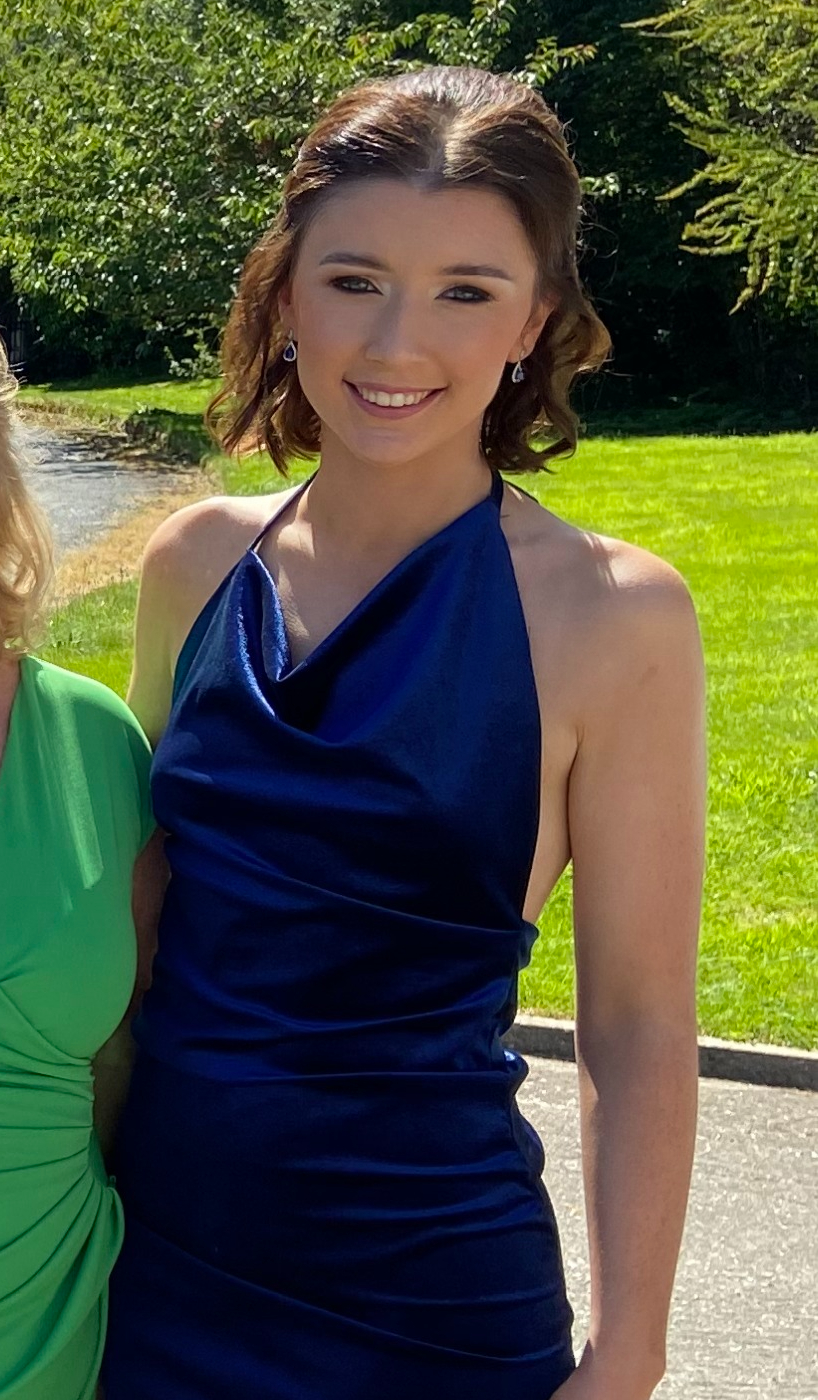 Jessica Gallagher
24-year-old Jessica Gallagher was a fashion graduate who had studied in Paris and Shanghai and had been due to start her career as a designer in Belfast this week.
She had been visiting her boyfriend in his apartment above the petrol station when the explosion happened.
Her aunt, Dolores Gallagher, told Donegal's Highland Radio that Jessica was "the most beautiful young woman".
Today the first of ten funerals take place in the wider Creeslough area; with Jessica Gallagher and Martin McGill first to be laid to rest.
There's a dark cloud over Creeslough. The heart of this tiny village has been shattered.
The lives of ten local people, gone in an instant. It will take months or maybe even years to come to terms with what happened.
The broadcaster Laurence Donegan once lived in the village and he wrote a book about his time here 'No News at Throat Lake' – Creeslough translated is Throat Lake.
Unfortunately, since Friday there has only been terrible news at Throat Lake – and all our hearts are breaking for this County Donegal village.
A dedicated Support Fund has been launched to help the people of Creeslough and you can find out how to donate here.