There have been a further 5,883 cases of COVID-19 reported in Ireland.
The Health Protection Surveillance Centre (HPSC) says it has been notified of 2,845 PCR-confirmed cases.
While a further 3,038 people registered a positive antigen test through the HSE portal on Thursday.
Based on this data, the five-day moving average of cases is at 7,099 - its first rise this week.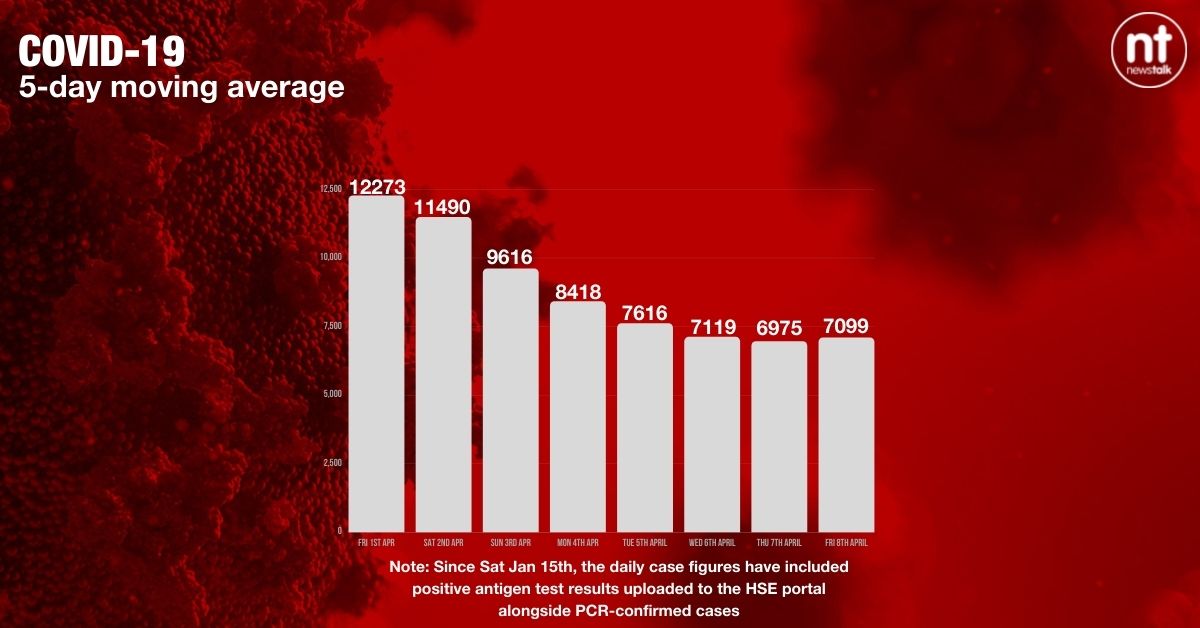 As of 8.00am Friday, there were 1,182 COVID-19 patients hospitalised - of whom 58 were in ICU.
Meanwhile a major new study has confirmed that patients with the Omicron variant tend have different symptoms to those with Delta – and are sick for a shorter period of time.
The Lancet research shows that, while Omicron is much more transmissible than previous variants, it is also less severe - at least among people who are vaccinated.
Examining symptoms reported by thousands of COVID patients in the UK, researchers also uncovered the difference in symptoms between the two variants.
Main image: A home COVID-19 antigen test kit showing a positive result. Picture by: Kalki / Alamy Stock Photo