There have been 467 new COVID-19 cases reported here, latest available figures show.
There are 99 people in hospital with the virus, with 38 of these in ICU.
The Department of Health says the daily case numbers may change due to a future data review.
The five-day moving average now stands at 412.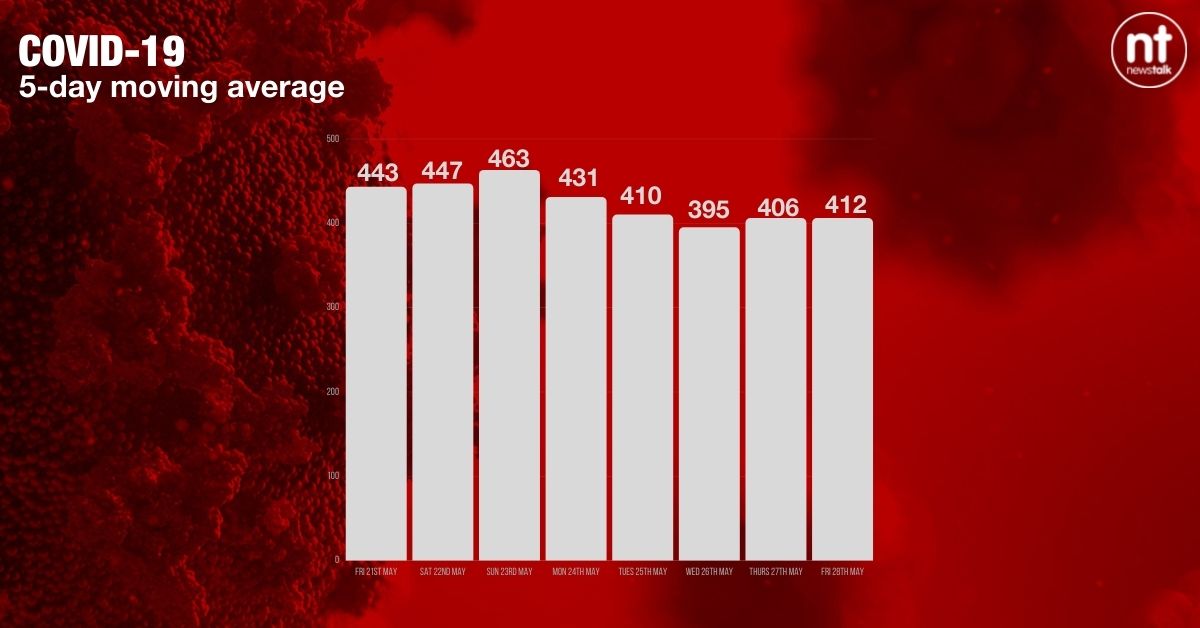 It comes as plans to further re-open the country and economy were announced.
Under the plan, hotels will re-open from June 2nd, while outdoor dining will recommence on June 7th.
International travel can resume from July 19th, while crowds of up to 200 people can attend outdoor events in venues with a minimum capacity of 5,000.
While Health Minister Stephen Donnelly earlier said potential vaccine delays will not derail the re-opening plans.
On Thursday it was confirmed there will be a "significant" shortfall in the number of one-shot Johnson & Johnson vaccines delivered in June.
This means it is unclear whether the Government will be able to meet its target of offering at least one dose of a vaccine to 80% of adults by the end of next month.
But Minister Donnelly said that is not going to delay the reopening plans.
He said: "NPHET's advice last night to us was certainly on the basis of where we're at with the vaccine programme.
"Remember, in terms of what may or may not happen with Janssen or AstraZeneca right now... the companies haven't been able to provide certainty. So we still may get large volumes in."
Main image: A coronavirus test that can give results in 15 minutes is seen in the Netherlands in October 2020. Picture by: Utrecht Robin/ABACA/ABACA/PA Images