A new anti-social behaviour group in Dublin's Cherry Orchard is fighting against 'generations of disadvantage' in the area, a local councillor has said.
The southwest Dublin suburb has found itself back in the headlines over the last year with reports of anti-social behaviour on the rise - most notably when a Garda car was rammed in September. 
Now, the Cherry Orchard Implementation Group is hoping to tackle that kind of behaviour.
It is a joint initiative from the Government and Dublin City Council, but Sinn Féin's Daithí Doolan feels the new group has its work cut out.
"One thing's for sure, we need to ensure that the community is absolutely central to any plan because it has to undo the generations of disadvantage that has resulted in violence, trauma, unemployment [and] lack of access to education," he told Henry McKean for Newstalk Breakfast.  
"That can only be done with a long-term plan and... annual funding. 
"We can't have a situation where this is all hype and headlines and then we're back next year with a begging bowl to the Government looking for extra funding. 
"This needs to be a long five, 10-year-plan with funding for each of those years from the City Council and the Department."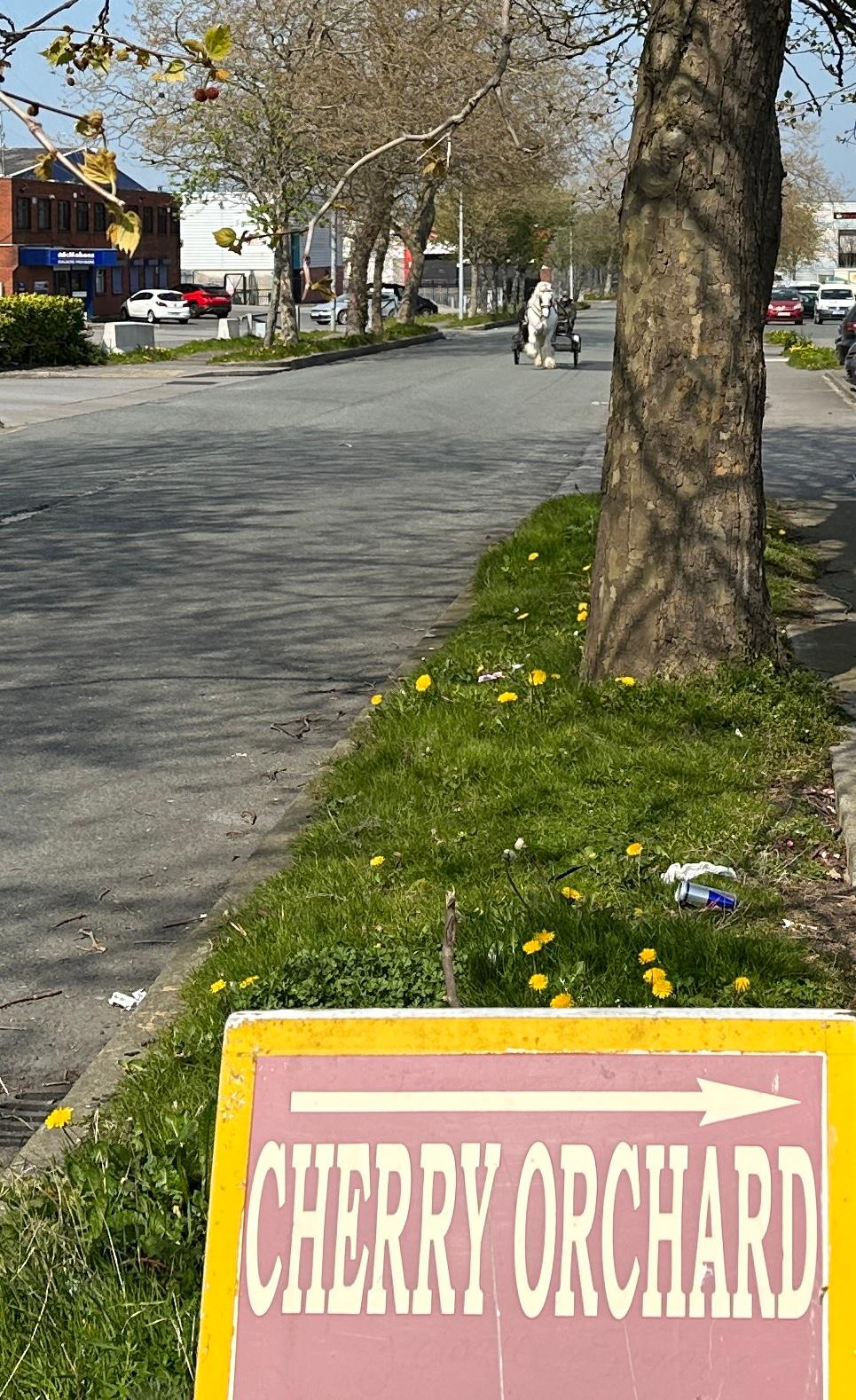 Cllr Doolan warned there are no easy solutions to its challenges.
"We need to remember, the problems that have bedevilled Cherry Orchard didn't happen yesterday or the year before," he said. 
"It happened because of consecutive Governments choosing to ignore that community and that has resulted in years and years of poverty and trauma. 
"Those issues will take a long time to unravel and to undo the disadvantage." 
Not Beirut
Reporting for Newstalk Breakfast this morning, Henry spoke to locals in the area – and found mixed views on the new Implementation Group.
"People kind of make out and assume that when you live in Cherry Orchard it's like Beirut," one woman said.
"It's not. 
"Don't get me wrong, it has its hard times and we all have tough times and every area has its places where nobody wants to go, but this is life.
"But we don't need the Gardaí coming in and trying to enforce rules, we need to be getting along with people like." 
'
What antisocial behaviour?'
Another resident sounded somewhat incredulous when asked about antisocial behaviour. 
"What antisocial behaviour?" he said. 
When the incident with Garda car was mentioned, he replied: 
"That happened once and everyone's going on about it."
Another woman launched an impassioned defence of the area and said locals do not need outside interference. 
"Cherry Orchard already has a great community spirit," she said. 
"We don't need anybody to be coming in and telling us to get community spirit - that's always been there. 
"It's just people don't feel safe." 
She said the Gardaí need to change their attitude and they "have to be on the side of the community, not against the community. We don't think they are [on our side]." 
The new Cherry Orchard Implementation Group will include representatives from An Garda Síochána, Tusla, the HSE, Dublin City Council and the local community.
Main image: Cherry Orchard.