New Census data shows the housing stock in the State has increased to 120,945.
That is an increase of 6% on the last Census in 2016.
Kildare and Meath saw the largest increases - they both went up by 12%.
Wicklow (9%) Louth and Dublin (7%) also saw more houses built since the last Census.
There were also modest rises of 3% in Tipperary, Leitrim, Roscommon, Cavan and Donegal.
While occupied dwellings grew at more than twice the rate of the housing stock.
In Kildare, the population increased by 11% between 2016 and 2022 - while the housing stock grew by 12%.
In Leitrim the population was up by over 3,000 (10%), while the housing stock went was by just over 600 (3%).
And in Roscommon the population increased by more than 8% and the housing stock rose by 3%.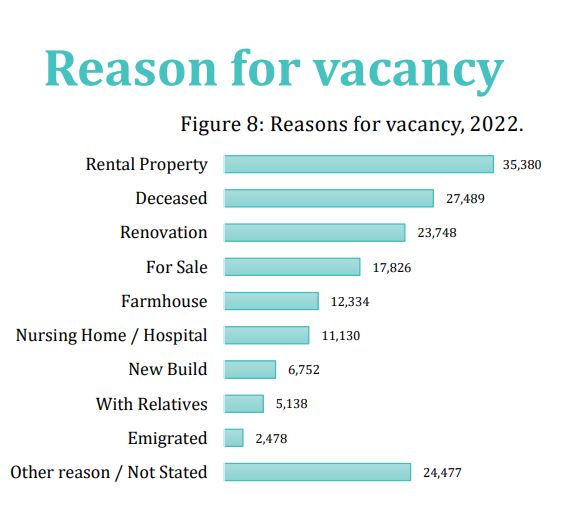 There were also 166,752 vacant dwellings recorded in Census 2022, which is a drop of 9% when compared with 2016.
That is also a further drop when compared with 2011, which had 230,056 vacant dwellings.
But the CSO says a vacant building doesn't necessarily mean they are available for re-use or to house other people.