The Bishop of Limerick has refused to say if he would ordain a woman priest. 
The prevarication comes after a survey found that the majority of Irish Catholics would support such a move - upending thousands of years of Church tradition and teaching. 
Most worshipers also want more respect to be shown to LGBT people and those who are divorced or single parents. 
Speaking to The Pat Kenny Show, Bishop Brendan Leahy stressed the huge respect he had for women but was unwilling to say if they should be priests: 
"Anyone who knows me knows I have greatly been influenced by major significant women in the life of the Church," he explained. 
"That is something that for me which has always been important. Whatever the Church understands and moves ahead with, for instance, we do know that Pope Francis at the moment has a commission on the whole question of the ordination of deacons. 
"So whatever comes out of that I would go along with." 
He continued: 
"[Former Pope] John Paul has already indicated in a directive [that women should not be ordained], so that's something I take as a directive from John Paul.
"But that does not exclude much greater study of the whole visibility, role, place of women, not just in decision making but in the presence of the life of the Church."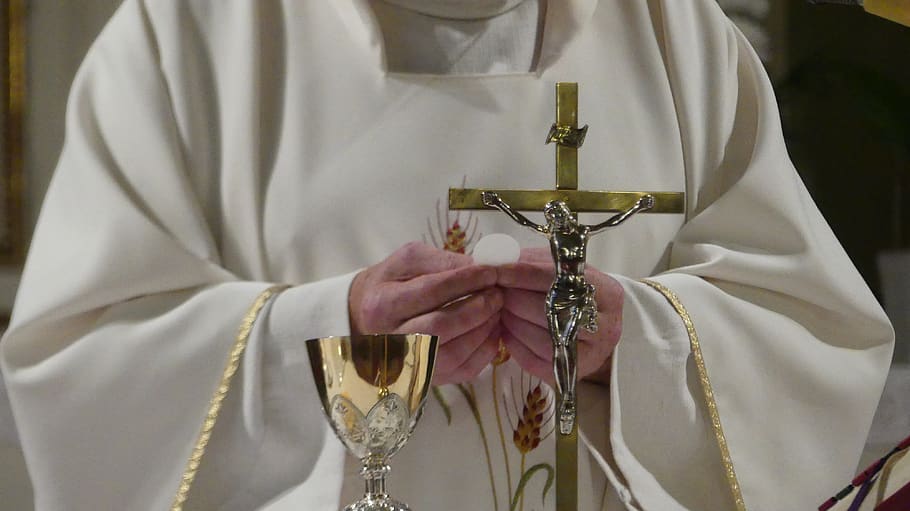 'No girls'
For Sarah McDevitt, a mother of three and LGBT activist, it was an interview that confirms much of what she grew up to expect from the Church: 
"It's interesting hearing the Bishop talk there," she said. 
"One of my earliest memories of exclusion before I would even have identified as understanding my own sexuality was understanding that I couldn't be an altar girl. 
"Because that's not something girls were. The local parish priest was absolutely not [in favour]. 'No girls are going to be altar servers.'" 
However, Ms McDevitt said she was not surprised to see that Catholics in wider Irish society is supportive of more inclusion of women and LGBT people: 
"Irish society has moved on a lot," she explained. 
"And one of the things traditionally I think that would have been around this in general was the fear of the unknown. 
"And I think the marriage equality referendum [and] public conversations around things like this have removed fear and people know more about each other and there's more acceptance there." 
Women priests 
Although the ordination of women remains a controversial topic in the Catholic Church, it has been almost a nonissue in the Church of Ireland for many years. 
The  General Synod approved the change in May 1990 and two women, the Revd Irene Templeton and the Revd Kathleen Young were ordained in Belfast the following month. 
Today, roughly one in five Church of Ireland ministers are women.
Main image: Bishop Brendan Leahy speaks to the press on the issue of abortion legislation Protection of Life during Pregnancy Bills at the Summer meeting of the Irish Bishops Conference at NUI Maynooth. Photo: Laura Hutton/Photocall Ireland