Biohacking is sometimes described as 'do-it-yourself-biology' and Londoner Leon Kurita is a firm adherent of it as he tries to delay his death. 
Every month he spends an average of £1,500 (€1,700) a month on it and it involves taking a huge number of pills every day? 
"It's somewhere between 30 and 50 depending on the day," he told The Hard Shoulder. 
"Various different things and that's also accounting for the fact that certain supplements you take more than one of the pills to get the full dose." 
Mostly he takes vitamins - but he also takes prescription drugs as well. 
"I do take prescription drugs - one of them is Metformin," he said.
"Which by its very nature is a diabetes drug - it lowers your blood pressure, it's for Type 2 Diabetics. 
"I do not have diabetes but they have done a litany of studies… and all the studies came back showing that people who take Metformin, whether they do or do not have diabetes, live longer than people with or without diabetes who do not take the drug."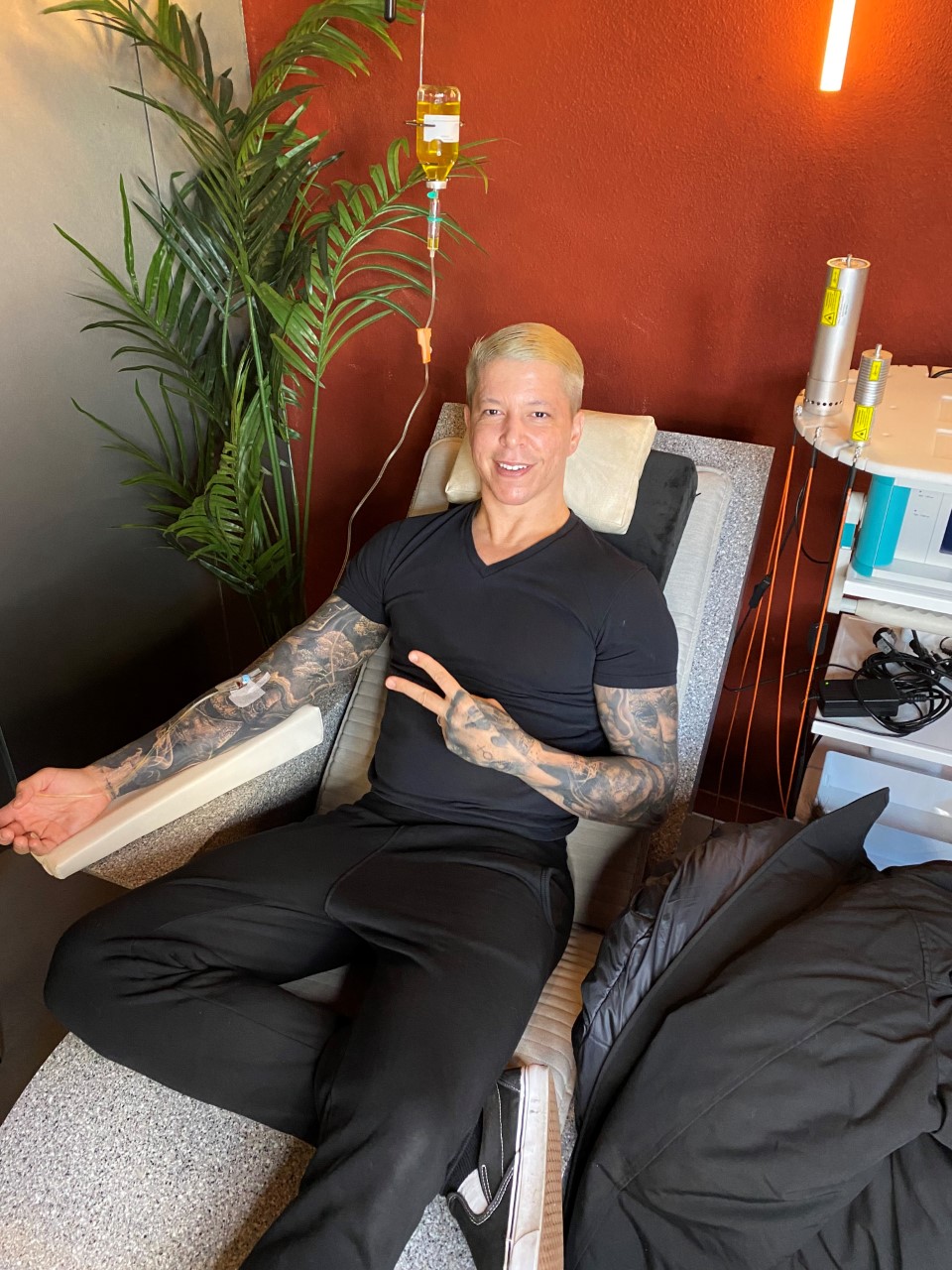 He is currently 36 but is already worried about middle and old age when cancer becomes increasingly common. To prevent this, he maintains a laser like focus on what he calls Level 1 of biohacking: 
"Level 1 is all the free stuff, all the free stuff that you can do daily," he said. 
"This would be things like nutrition, proper sleep, exercise, supplements… getting an annual physical exam and any age related medical testing." 
He also works out five times a week and takes part in Level 2 activities - such as red light therapy or ice baths, IV vitamin drips from time to time as well. 
Most people simply do not have the inclination or the time to do such things daily but Mr Kurita says he finds it all "quite easy". 
"It feels like a full-time job for people who are new to it," he mused. 
"But I've been biohacking for more than a decade now and I was always a person with immense discipline and very capable of executing a routine day in, day out… So, it's been quite easy for me." 
The higher the level, the more expensive it becomes and Level 4 involves stem cells and hormone replacement therapy. One clinic in the US offers a full body stem cell makeover for $120,000 - something Mr Kurita concedes is "pricey". 
Level 5 is not yet available but is the one he is "most excited for"; it involves ideas such as connecting someone's brain to the internet and advanced prosthetics. 
"Before 2030, you will have people swapping their eyes out for bionic eyes because they want x-ray vision or they want to not lose their eyesight," he said. 
All in all, he believes it is worthwhile at least trying because of the potential pay off. 
"We're all going to die, so by doing anything at all, you have a 50% chance of making your situation better - it could get worse but you're going to die anyway."
Main image: Leon Kurita