The auction of two items of Nazis memorabilia has been condemned as "tasteless and  unnecessary" by the founder of Holocaust Awareness Ireland. 
Last month, Oliver Sears appeared on Newstalk after an auctioneer in County Wicklow decided to sell a number of items from Nazi Germany. 
Ultimately, the firm decided to withdraw the items and wrote him a "rather elegant email of apology". 
Five weeks on and Mr Sears is "rather disappointed" to see Nazi memorabilia going to auction at Matthews Auctioneers in Kells, County Meath.
"I thought [the controversy in Wicklow] might have sent the message out that this material should just not be traded in," he told Newstalk Breakfast. 
"However, these two items have popped up. 
"One is catalogued rather disingenuously as a 'death mask of a German military leader'. 
"This is Hitler; we don't need a facial recognition expert - it's not Charlie Chaplin. 
"The other item is a compass with a swastika - dated 20th July 1944."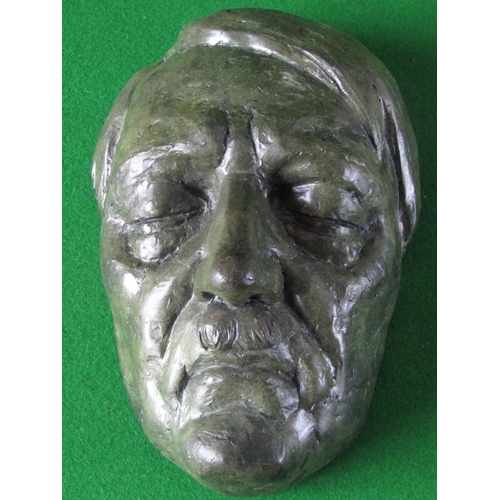 July 20th 1944 is a well-known date in German history; it was the day a number of Nazi officers launched a doomed coup d'état and tried to assassinate Hitler. 
However, 1944 was also the era of the Final Solution - a year when millions of European Jews were murdered by the Nazis. 
"What stands out is that, that date, more or less, coincides with the end of a peak eight-week period of industrial slaughter at Auschwitz where 437,000 Hungarian Jews were murdered," Mr Sears said. 
"To put that in perspective, that's 8,000 people a day being murdered in Auschwitz."
The sale of Nazi memorabilia is banned in a number of European countries and, even in countries where it is legal, many auctioneers boycott it voluntarily. 
Mr Sears said Nazi memorabilia is offensive to Hitler's victims and he hoped to see a ban brought in in Ireland. 
"I'm talking about the morality of actually making money out of these symbols that represent the low point in western history," he said.
"I think we can safely say that.
"It's in living memory - that's also very important. 
"Why should my family [or] other members of this shattered community be faced with this kind of material? 
"I think most people would agree it is tasteless, unnecessary and there is fortunately now a campaign gathering momentum in the Dáil to bring in legislation to end this trade." 
During the Holocaust, the Nazis murdered six million Jews - one million of whom were killed in Auschwitz alone. 
A spokesperson for Mathews Auctioneers in Kells told Newstalk he had: "No comment to make to you."
You can listen back here:
Main image: A compass with a swastika on it.