Almost 600,000 people have now received the COVID-19 pandemic unemployment payment.
Latest figures show that the Department of Social Protection has now paid out €209.3 million to 598,000 people since March 16th under the new payment.
In total, 1.1 million people are now receiving social welfare unemployment supports across the live register, the temporary unemployment payment or the Government's wage subsidy scheme.
52,000 employers across the country have now registered for the wage subsidy scheme, while 39,100 people have been medically certified to receive the COVID-19 enhanced illness benefit.
The Department also says that 73,000 people have already stopped receiving the unemployment payment - in many cases because employers are taking people back onto their payroll under the wage subsidy scheme.
Meanwhile, figures released today show that jobs in tourism, hospitality, food services, retail and construction have been most impacted by the current crisis.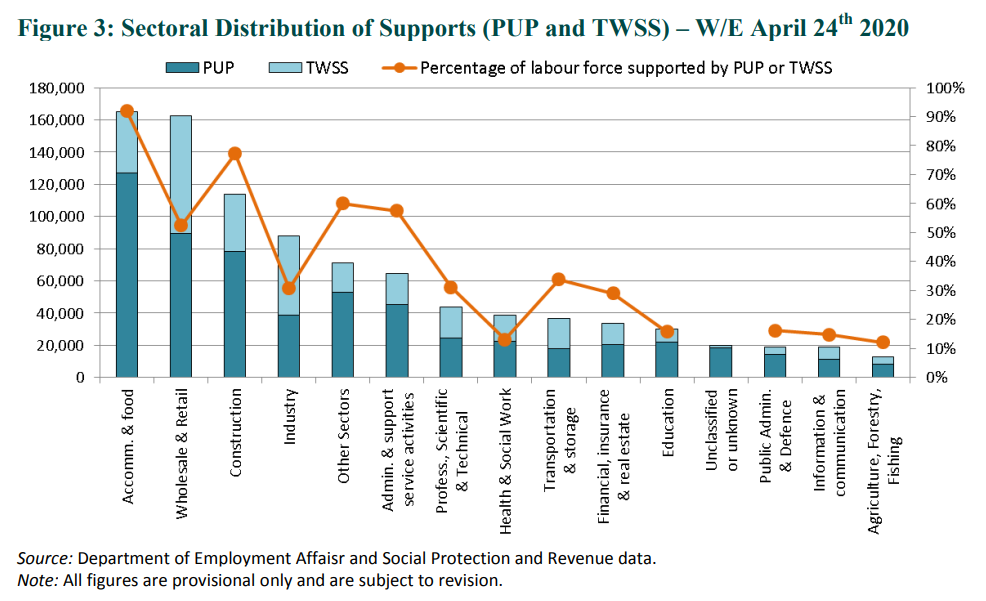 The Department of Social Protection says young, low-skilled, female and part-time employees have been most impacted - reflecting the higher percentage of such workers in sectors such as retail and hospitality.
Social Protection Minister Regina Doherty said the unemployment payment was introduced quickly in response to an "unprecedented, once in a century, health emergency".
She said: "My officials are now planning the necessary further supports and initiatives we will need to put in place to ensure that the thousands of workers who have been displaced can return to work as quickly as possible.
"We are determined that this short term health crisis will not be a long-term economic one for all those workers and families who have been affected."
Main image: File photo of Social Protection Minister Regina Doherty. Picture by: Sam Boal/RollingNews.ie