Former Irish rugby international Alan Quinlan has warned that the ongoing lack of spectator sports could have a serious impact on people's mental health.
On The Hard Shoulder yesterday, the Munster legend said the ban on spectators, introduced three-and-a-half weeks ago, does not make sense – especially when crowds of people are allowed in shopping centres and supermarkets.
The Government is due to announce a new medium-term coronavirus plan next week and Quinlan said the return of spectators to local sport must happen sooner rather than later.
"Who am I fearful for?" he asked. "Well away from sport, I am fearful for people's health and wellness as well. The balance has to be gotten right.
"We obviously have to protect our society and protect people from this pandemic but sport, activity and movement and people going to matches is good for their mental health.
"Today is world suicide prevention day and of course there is a major risk of hospitals filling up but we don't want our graveyards filling up with people dying by suicide either.
"I know that is probably something that people have been mentioning in the last few weeks."
He said local sports have the power to life the mood of the nation.
"Throughout the country, it is an integral part of people's lives, particularly in rural communities," he said.
"We are talking here about the bigger picture of getting crowds in Croke Park or the Aviva but getting people back to local GAA matches, soccer matches and rugby matches would be very, very welcome and I think it needs to happen sooner rather than later."
He said the decision to ban fans, families and friends from local games was hard to understand.
"I didn't agree with what happened with NPHET a few weeks ago when they stopped crowds," he said.
"You can go down to Dundrum Shopping Centre and there are certainly over 1,000 people in there at one time.
"How does that make sense that you can have that many people indoors? I am not criticising the businesses there but there is a contradiction here.
"Rural communities need that. People need to get a lift and get out at the weekend and keep their social distance but be able to go and stand and watch a local GAA match."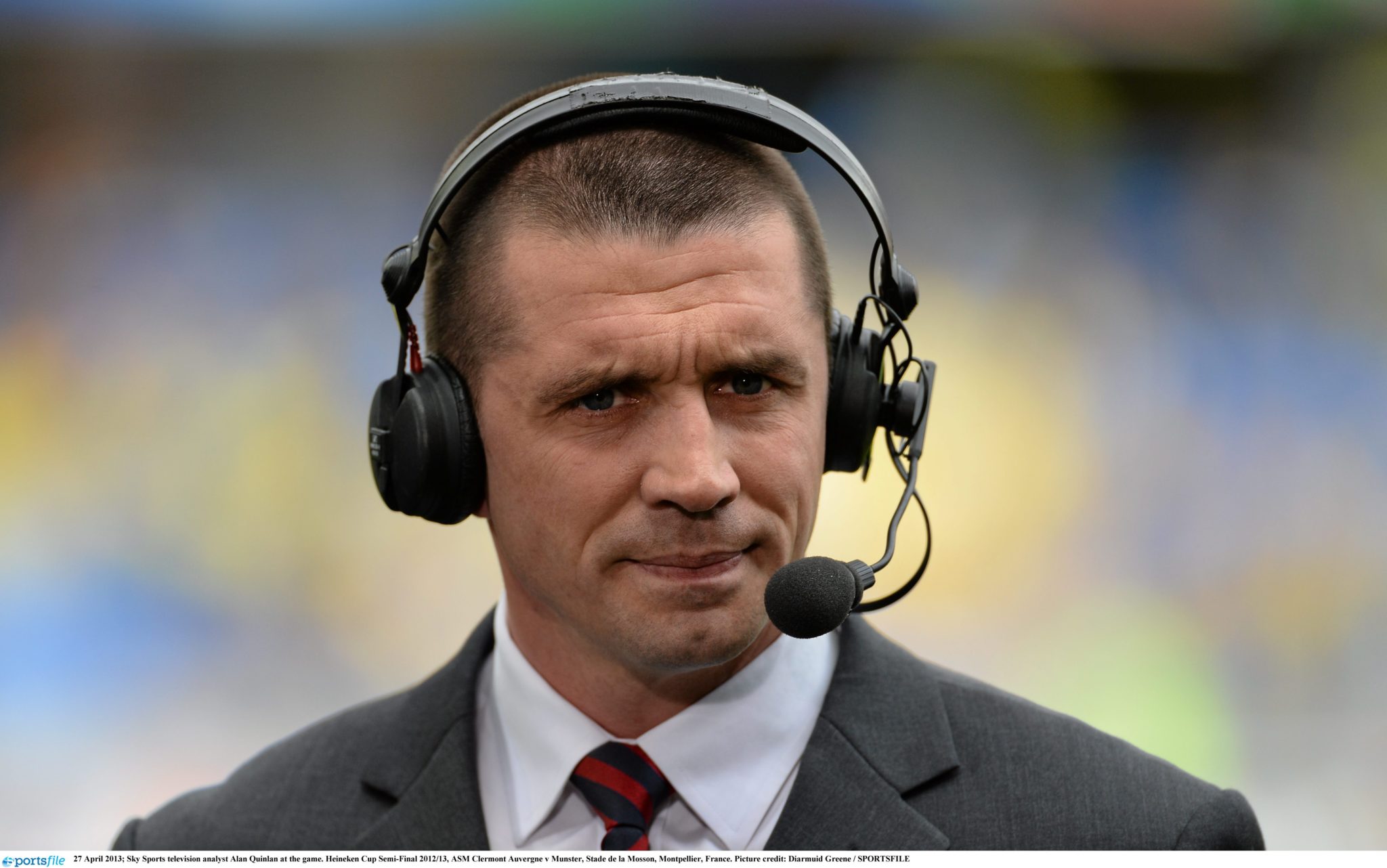 Quinlan said local sports clubs are also struggling financially without the support of spectators.
"All the junior rugby clubs in my area would be hit by the financial side of this," he said. "Just even local sponsorships and things like that you couldn't call the local businesses and say, 'look you owe us €200 for the sign up on the pitch' - so it has a massive ripple effect.
"I don't have the answers for this but I am huge advocate for trying to get people outdoors, particularly in the rural communities."
Quinlan was joined by Off The Ball's Nathan Murphy and Máire Treasa Ní Cheallaigh for the discussion which focused on the issues facing all levels of sport.
You can listen back here: