On this week's 'Parenting' segment on the Moncrieff show, one listener sought advice about upsetting messages she found her son had sent in a group chat. 
Joanna Fortune, psychotherapist specialising in Child & Adult Psychotherapy, joined Moncrieff to answer this and other listeners' questions.
The question: 
My wife and I have a wonderful 12-year-old boy. We allow him a phone but we have spent a lot of time coaching him on the right and the wrong way to use it. He has to give the phone to us at bedtime.
About two weeks ago we found messages on his phone in a group where he featured heavily. The messages were about people in his class and were explicit in nature. It wasn't just him writing these, but it's still cause for concern. I can't quite square the image I have in my head of our son with the horrifying messages that he wrote in that group.
What should we do? I'm conscious that I shouldn't as a parent be nosing into his messages but he definitely isn't innocent in this. We are considering taking the phone off him entirely. How should we approach this? 
Download, listen and subscribe on the Newstalk App.
You can also listen to Newstalk live on newstalk.com or on Alexa, by adding the Newstalk skill and asking: 'Alexa, play Newstalk'.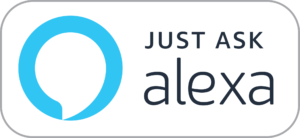 Joanna's believes parents should tell children: 
"Having a phone is not a right, it's a privilege. You're not entitled to have this phone, it is a privilege that you have clearly earned. We deemed you were mature enough and capable. 
"And now you're showing us that perhaps that you are not… There are conditions of usage. That we agree to be respectful, to be polite and that if you come across anything online that you shouldn't see, or that gives you a weird uncomfortable feeling you come to us and by telling us you're not in trouble. And we will help you through it. 
"And to make sure that you are ready for your phone, we will be checking your phone. And when we see that you are ready, that you're handling it really well, we will gradually step back. 
"So I don't think you need to hide the fact that you are looking at his phone and saw these messages. He might say that you shouldn't be looking at the phone and you can say, 'I understand that you would feel that way, but now that I have seen your messages, we're going to talk about what I saw.'"
She adds: 
"Be careful how you do this, but I do think it's helpful, is to read some of those messages aloud. Because too often, [for] children particularly this age and just a little bit older, writing it down in a message doesn't seem [that bad]. 'Oh, I'd never say it to anyone, I'd never say those words.'
"But actually you have because you wrote it down and lots of people read it. So actually hearing your own words read aloud by somebody and seeing the impact… Let him see the effect those words have."
Main image: A child uses a phone. Picture by: PA/Thomas Eisenhuth