What happens when the stupidest man in Irish history is charged with expelling the British Empire from Ireland?
Sniper Joe & Sister Jim answers this question and more in a new radio comedy drama for Newstalk.
As Ireland enters the final year of centenaries commemorating its 'decade of change',  Sniper Joe & Sister Jim proposes an alternative account of the happenings a century ago, which changed Ireland forever. It reimagines some of the creation myths surrounding the foundation of the Irish state shining a light on the opportunism and misogyny that sneaked in after all the visionaries died fighting for Irish freedom.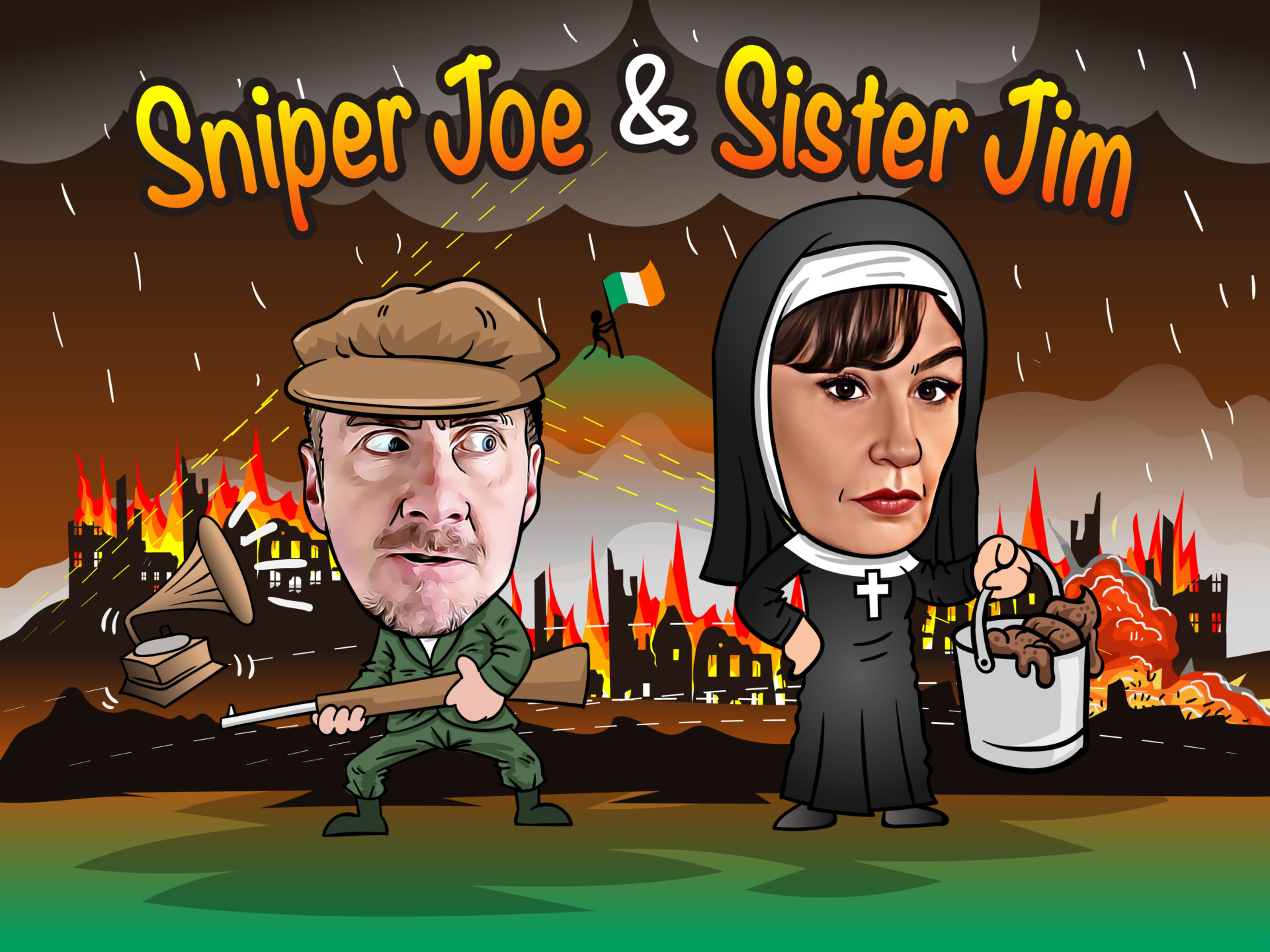 Set against a cartooned backdrop of the Irish War of Independence, the play follows sniper gunner Joe Mahon on a heroic quest for the Irish Republican Motherhood, as he avenges the death of his 'most probable' father and protects the honour of his unfussy mother.
Guided by 'a foul-mouthed spiritual advisor named 'Sister Jim' and a beginner's guide to sniper gunning (presented by John McCormack himself), Joe becomes entangled in a web of paranoid British army officers along with Irish rebels who hate each other more than they hate the British. Worst of all, a pair of civil servants on overtime are overseeing the whole charade with forms to be filled before the British can be booted out of Ireland.
Sniper Joe's arch-enemy is General Sir John Poulet, commander-in-chief of the British Army in Ireland. Poulet's task of subduing the Irish is interrupted by a series of prank telephone calls from 'Ramon Validera' and 'Colin Michaels', both set on driving the occupier out of Ireland by driving them out of their minds.
Worse for Poulet is the unimaginable hardship of redecorating his office in a time of war, and the incompetence he faces from his own ranks, most notably the thorn in his side, Lt. Redmond Herring, an insufferable whining conscientious objector looking to somehow reconcile the differences between Britain and Ireland.
Sniper Joe & Sister Jim will premiere on Newstalk on Sunday November 13th at 7am, repeated Saturday November 19th at 9pm and will be available as a podcast on GoLoud and all major podcast platforms. 
This full-length radio play is performed by Tina Kellegher (Ballykissangel, Fair City), Mikel Murfi (Jimmy's Hall, Barabas), Geri Maye (The Den, Winning Streak), Pat Deery (Exiled in Ireland) and Séamus McRory.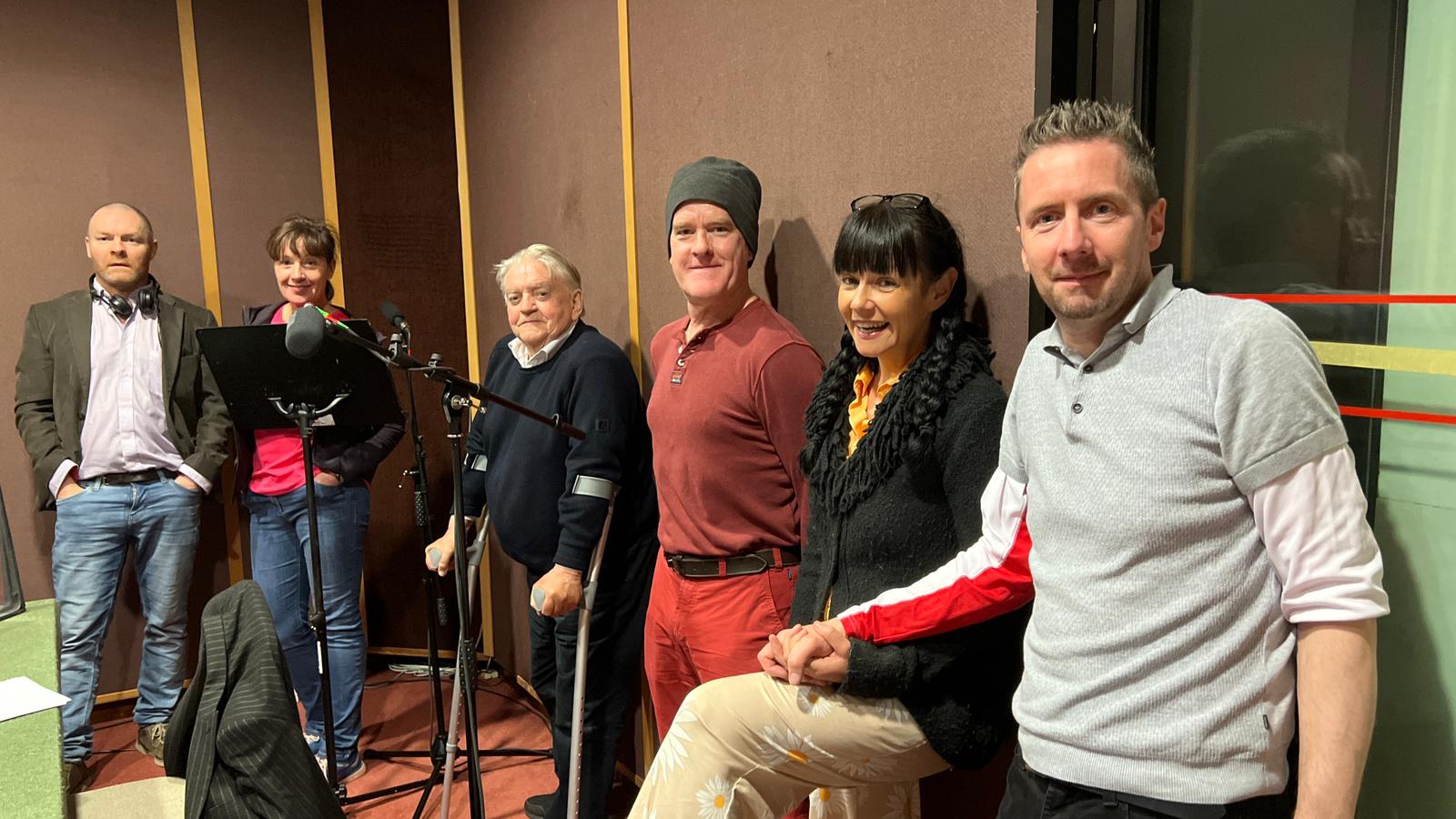 The play was penned by Seamus McRory who previously co-wrote and co-produced the Gumgoogly series for RTE as well as The Maroon Bros. Good Time Radio Show for Newstalk. This is the third time he has worked with Kevin McCann. McCann directed and produced Sniper Joe & Sister Jim, and previously wrote/ directed the award-winning radio series 'Coma' for Newstalk. Music is by Sophína NíCana.
Sniper Joe & Sister Jim is a Maccana Teoranta radio production for Newstalk funded by the BAI Sound and Vision scheme.