New Documentary
This weekend on Documentary on Newstalk, producer Lisa Gernon tells the story of the voices behind the phenomenal success of 'Irish Women in Harmony'. 
In 2020 'Irish Women in Harmony' a collective of over 40 Irish female artistes came together – while apart - to record a cover of The Cranberries' hit 'Dreams' which was one of the most successful musical collaborations of 2020 and raised over 250K for domestic abuse charity Safe Ireland.
'Irish Women in Harmony - Behind the Voices' will premiere on Sunday November 28th at 7am and be repeated on Saturday Dec 4th at 9pm. And will be available to stream & as a podcast.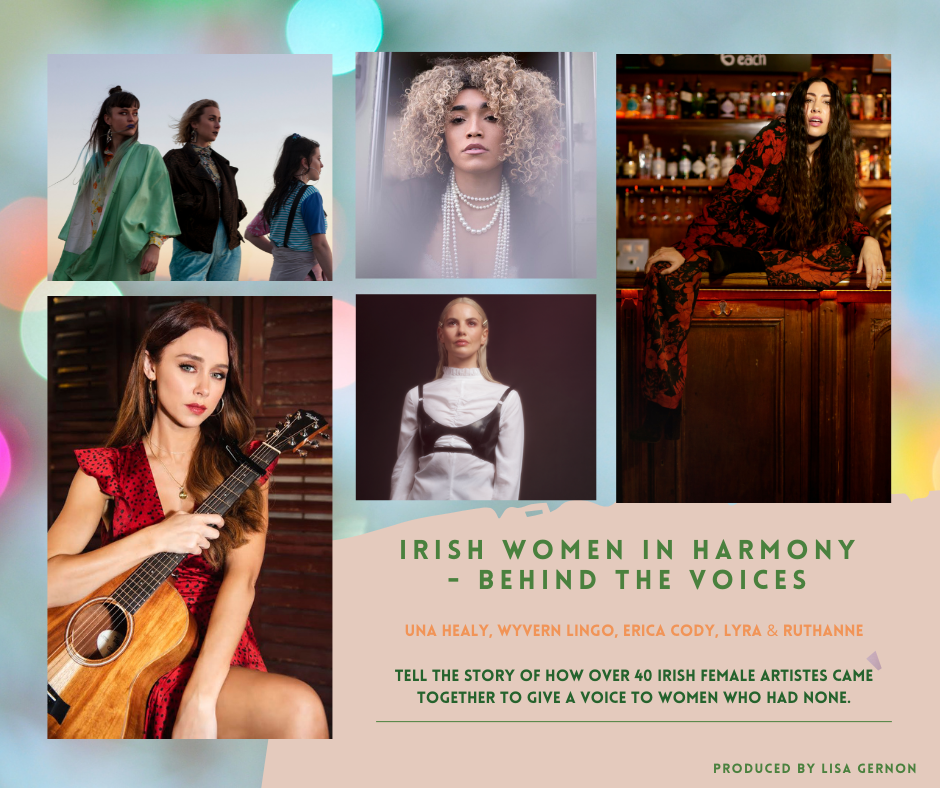 In 'Irish Women in Harmony - Behind the Voices' RuthAnne, Una Healy, Lyra, Karen Cowley from Wyvern Lingo and Erica Cody tell the story of how this amazingly talented group of women came together to make this happen and thus creating this inclusive, supportive, empowering musical community for Irish female artists.
The song has received over 5 million streams on Spotify and the video has been viewed over 3 million times on social media. It made history by gathering together the most Irish female artists ever on one song and was also the first female act to hold the number 1 spot on the Official Irish Homegrown Chart.
'Irish Women in Harmony - Behind the Voices' was produced by Lisa Gernon and was supported by a grant from the Broadcasting Authority of Ireland, as part of the Sound and Vision Scheme.