John Giles talks about the week's football stories
John Giles would have no problem with Patrick Bamford being involved in the Ireland squad if he is willing to commit.
The Leeds forward is in good form but has yet to commit at international level. The English-born forward is eligible for Ireland and is Mick McCarthy is courting him.
But for now, the player has told McCarthy he's focusing on his club career. John joined us as always on a Thursday.
"This lad was a very promising player a few years ago," he said.
"But he's scoring goals again. I would definitely get him in. I would cap anyone who qualifies for us and is willing to play for us. If Bamford or anyone else can improve the team, I would go for them - definitely straight away. We're not asking them to fight in the army. We're asking them to play for the international team."
Declan Rice
John also reacted to the news that England call-up Declan Rice has won the FAI Young Player award for 2018.
"I think the sensible thing for him to do would be to say in a letter, something like, 'I don't think it's appropriate for me to win this award.' I think that would be the best bet," said John.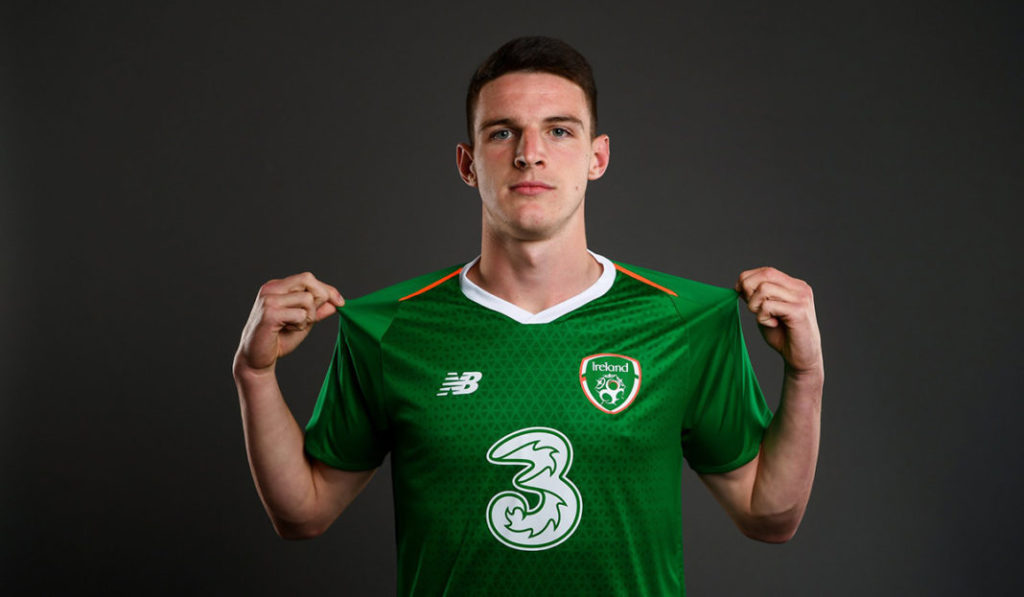 "I can't see it being right for Declan Rice, in the position that he's in now, where he's actually being picked in the England squad, to come to Dublin and receive an award as the best young Irish player.
"It just doesn't make sense. I think it should be cancelled. Once Declan Rice declared for England, that's the end of it. It's not going to look very good, [the situation]. It's not going to be a popular award as far as Irish people are concerned."
Grealish and fan violence
Meanwhile, John also spoke about the Jack Grealish incident. A fan ran onto the field and attacked him from behind in Sunday's Birmingham derby.
He also shared his thoughts on how he might have responded in his own day if the assault had come from the front.
"If I was a player, I would certainly defend myself in a big way," he said.
"As much as I could. I'm only a small fella so I wouldn't be good at defending. But I'd certainly have a go. You can't let anybody come up and strike you. If that was in the street, you wouldn't let it happen. It doesn't matter if it's on a football pitch or not. It's not the player that's starting the fight. It's somebody else coming onto a pitch. You don't know what they're going to do to you. Of course, you'd have to react. As it happened with Grealish, he had his back to the fella. That's even more cowardly [from the attacker]."
You can watch the full chat with John on the video player above and on the podcast.