Whether or not Argentina lift the World Cup on Sunday, Lionel Messi's greatness is the main talking point to come out of the World Cup Final, according to Mark Lawrenson and Dan McDonnell.
The ongoing debate between who is best, Cristiano Ronaldo or Leo Messi, seems to have finally neared it's conclusion, as Messi appears set to cement his name as the greatest footballer at least this century.
However, while the Argentine general has won nearly everything, the one trophy that has as of yet evaded him is the World Cup title.
Messi came the closest he's ever been to winning the World Cup in 2014, where Argentina lost 1-0 to Germany in the final. With Argentina stumbling in 2018, many began to believe that the now-35-year-old would never win that elusive trophy.
However, just one day out from the final of the World Cup in Qatar, Argentina are within touching distance of their first World Cup title since 1986.
For Republic of Ireland and Liverpool legend Mark Lawrenson, as well as the Independent's Dan McDonnell, the final on Sunday will be all about one man.
Messi has gotten better and better
Argentina's start to their World Cup campaign could not have gotten off to a worse start. In spite of coming into the tournament with a 35-game unbeaten streak, they fell at their first hurdle to a 2-1 defeat to Saudi Arabia.
However, Lawrenson has seen the maestro in the middle for the light-blue clad South American giants get better and better as the tournament has gone on.
Speaking on Football Saturday, Lawrenson discussed Argentina's route to the final.
"The first game I saw him in, I was with a mate and I said, 'he's gone, there's no chance he's going to do anything in this World Cup'," Lawrenson said. "He's just gotten better and better.
"He's gotten better as the games have gone on," Lawrenson added. "He's looked fitter, sharper and more aware. The rest of the team have as well.
"He's unbelievable at just finding that little, probably not half a yard, it's a foot. He's got such a fabulous first touch. He just kills the ball.
"He just needs a little bit of space and he's gone for you, he's passed by you or he's beaten you. He's just been amazing."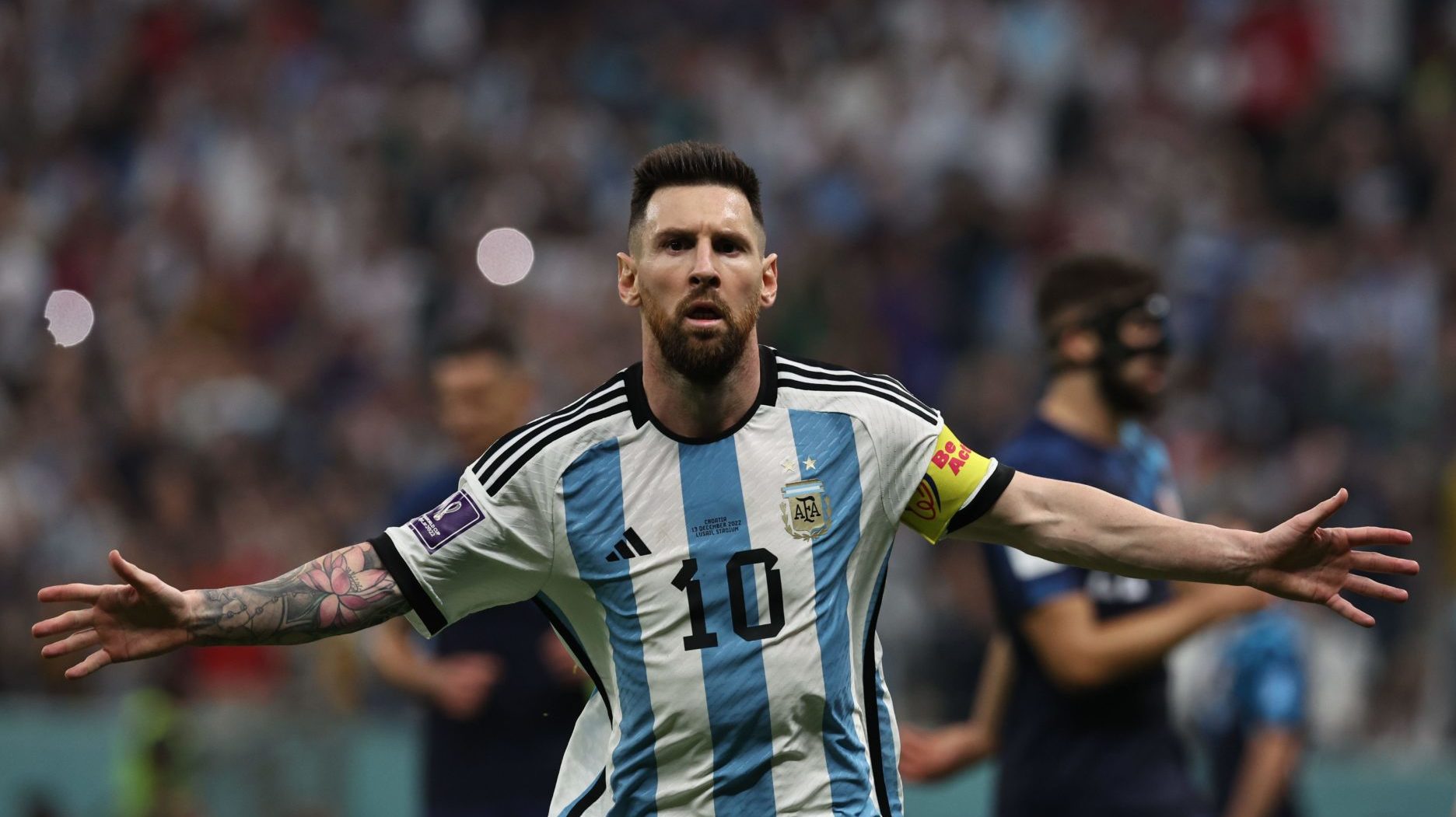 'Everything that happens in the final lies secondary to this'
After the highs and lows of World Cup football for Messi in his 18 years playing for Argentina, McDonnell believes that this World Cup final is only about the mini maestro.
"I feel like, whatever happens, at the full time whistle the camera's just going to be panning to him," McDonnell said. "I'm amazed, really, that we are here.
"Having been there in 2014 when he had the final and that sense that this might be his time then. There was this incredible momentum around Argentina. Then, seeing them in 2018, being a little bit all over the shop.
"Naturally then you do the sums in your head thinking what age will Messi be in 2023 thinking, 'this isn't going to happen, this is never going to happen'. Now we're here!"
Messi is less than 24 hours away from what is likely his last chance to lift the World Cup as a player.
"This is one of the greats that, you'd think, in life would want for nothing," McDonnell said. "Yet, he's probably going to sleep tonight, or trying to sleep, knowing that maybe the greatest day of his life is coming tomorrow.
"There's obviously been times in his career with Argentina where he hasn't been in love with it. He was probably haunted a bit by what happened in 2014 too.
"To get that chance to atone for it, I feel that everything that happens in the final lies secondary to this in terms of the storyline."
Argentina face France in the final at 3pm Irish time. For Lawrenson, a win would cement Messi's title as the greatest player he has ever seen.
"In fairness, the French have gotten better as well, haven't they? I would just love Messi to win it. That would basically, for me, certainly make him the best player that I've ever, ever seen."
Football on Off The Ball brought to you by Sky. All the football you love in one place across Sky Sports, BT Sport & Premier Sports.