Liverpool are improving, but still look like they are carrying a heavy pre-season, according to former Republic of Ireland and Liverpool defender Mark Lawrenson.
Jurgen Klopp's side have had a mixed if not slow start to the Premier League season. After back to back draws in the opening two rounds, Liverpool fell to a 2-1 defeat to then-struggling Manchester United in week three.
A record-equalling 9-0 victory win over Bournemouth a week later was followed up by a last-minute 2-1 midweek victory over Newcastle, however those wins seem to have papered over cracks in Liverpool's early season.
With a 0-0 draw in the Merseyside derby against Everton on Saturday, Lawrenson believes that Liverpool are still carrying a heavy workload in the pre-season.
Speaking on Football Saturday immediately after full time of the Merseyside derby, Lawrenson reacted to another poor performance from Liverpool.
"Injury is obviously a major thing," Lawrenson said. "Their midfield would have needed players anyway, without injuries.
"I think the problem has been that Klopp works his first team squad very, very hard in the pre-season. That three or four weeks is the prep for however many games.
"I don't think they have had enough rest in between the end of last season, and they've come back early. I just think they've worked so hard that they are picking up all sorts of injuries, strains and all sorts of things like that. It's just not helping them."
Liverpool equalled the Premier League record a week ago, beating Bournemouth 9-0 in a comprehensive performance. However, Lawrenson feels that even the victories in the early part of the season have not been convincing enough for Liverpool.
"They've just looked sluggish, haven't they?" Lawrenson said. "Take away the Bournemouth result, which was obviously an excellent result, but Bournemouth were all over the place.
"Even against Newcastle on Wednesday night, they won, which is the main thing, but they are a little bit away yet."
'They miss Thiago like nobody else'
Liverpool have been racked by injuries so far this season. Lawrenson believes that the number of injuries is down to the senior squad's high work rate in training and in pre-season.
However, in spite of some promising showings from the younger players, Lawrenson feels that Klopp will be desperate to get Thiago back.
"They've brought in one or two of the younger players, and you don't get instantaneous performances from the younger players," Lawrenson said.
"They miss Thiago like nobody else at the moment. Especially in a game like today. It just really wasn't happening.
"I think it has just surprised people," Lawrenson added. "When you start the season, you think you are fit. You think you have done everything in terms of the squad.
"But until you play teams from the League in the first five or six weeks, you don't really know. I think, in fitness terms, they look like they're getting there."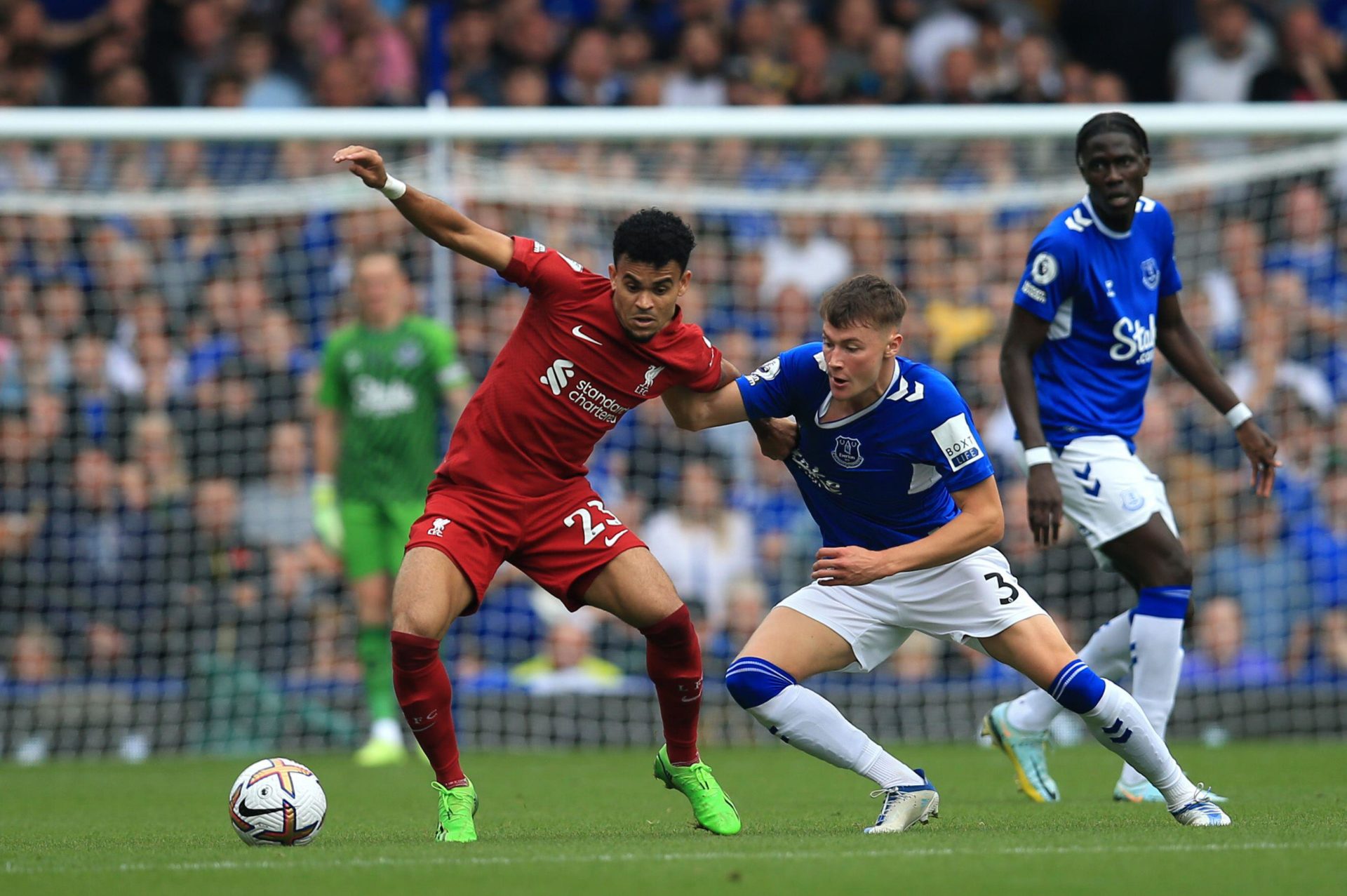 'Teams have worked out how to play against Liverpool'
It is not just fitness though. Lawrenson believes that teams have figured out exactly how to limit Jurgen Klopp's tactics and cause Liverpool issues.
"I think the fulbacks have been stopped on a regular basis now, apart from against Bournemouth," Lawrenson said. "The clubs who have played against us have gone, 'go sit on [Andrew] Robertson or [Konstantinos] Tsimikas whatever or Trent [Alexander-Arnold] and come and beat us'.
"For the opposition, I think that's working. Newcastle did it, and really should have got  a point in that game. They lead to their own downfall with all the time wasting.
"I just think teams have worked out how to play against Liverpool."
Football on Off The Ball brought to you by Sky. All the football you love in one place across Sky Sports, BT Sport & Premier Sports.