Former Liverpool and Republic of Ireland midfielder Jason McAteer joined Off The Ball on Sunday to discuss his memories of his Ireland career and how John Aldridge helped him out of a depression.
McAteer was recently involved in RTE's 'The Boys in Green' documentary, that focused on the reign of Jack Charlton: Euro '88 Italia '90 and USA '94.
"It was so emotional watching 'The Boys in Green' documentary, because I knew how good it was but I had forgotten bits. The homecoming, Jack [Charlton], how young the lads looked when we were together. The nights out that we had, the camaraderie, the jokes - everyone played their part.
"I was crying with laughter, I was crying with sadness at some of the stuff - it was just brilliant.
"I am forever grateful to have been given that opportunity, I was 20 years old when I turned pro - I thought it was gone.
"I just jumped on that professional footballer bandwagon; no apprenticeship, no YTS, nothing," McAteer says of himself, bought for '£500 and a bag of balls.'
"The next thing I know, I am in the Ireland setup. You just don't want to stop, because you don't want it to end and you're frightened you might upset it."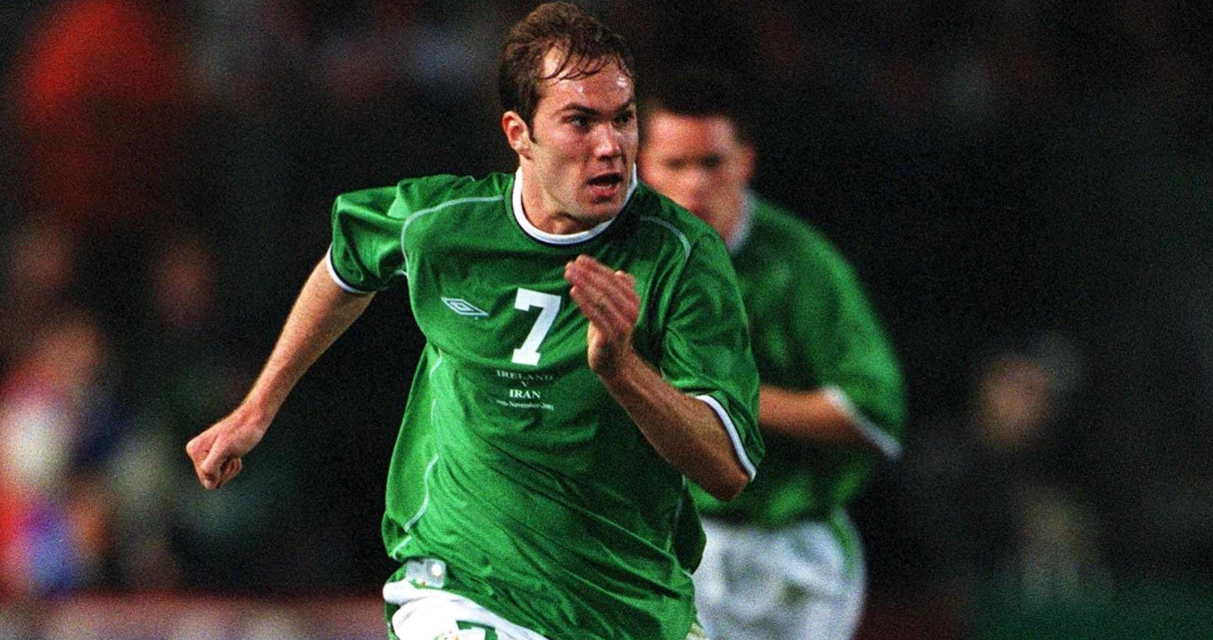 When the end of his career came, it precipitated - or, perhaps, just coincided with - a dip in mental health that eventually led to McAteer seeing a counsellor and writing a diary of his emotional difficulties.
Support came in the form of another Republic of Ireland international, who made sure that McAteer was getting out of the house and had less time to dwell on unhealthy thoughts.
"I have got such a gratitude towards John Aldridge, because he was always like 'come and play golf with me'. I think he knew what I was going through and he never let me down.
"There were days when he was busy and he turned things down just so I could go and play golf with him."
McAteer believes that Aldridge's role was crucial in recapturing his sense of self.
"He never let me down. I look back now and think that I spent so much time in the early days of not being too well, with Aldo.
"We would have coffees after we played, we would go for a pint, we would meet up.
"I think he knew that I was in a bad place, but he never really spoke about it.
"We were in Belgium not too long ago, and we started reminiscing. He has a really sensitive side, he started talking about playing and how much he missed it - how we are getting old now and your body can't do certain things."
McAteer now finds it easier to deal with having less to do, in a situation where that is the case for most in lockdown.
"Being not busy back then is very different to being not busy in this situation because I am in a much better place now, stronger and can deal with it a lot better and have a great support network around me."
Subscribe to Off The Ball's YouTube channel for more videos, like us on Facebook or follow us on Twitter for the latest sporting news and content.