Tomorrow Ireland takes on South Africa in the Rugby World Cup. 
Ahead of the match, thousands of Ireland fans have descended on the French capital and there was no shortage of optimism - even among those who still on the hunt for match tickets.
"If we got the right price, we don't want to pay a fortune - it's not worth it," Mairead and David from Meath told Henry McKean for The Hard Shoulder.  
Still, even if they do not get to see the match in person, the couple feel their visit to Paris is living up to expectations.
"The craic is great, we met great people last night - Irish people and South African people - and just chatted about the rugby," Mairead.
"It was brilliant."
They are also confident that the Boys in Green will be the winners tomorrow.
"Ireland, 100%, I have no doubt in my mind at all," Mairead said.
"Not a bit."
Irish optimism was not in short supply in the City of Lights with one man from Loughrea in Galway telling Newstalk he was "very confident" about the result.
Similarly, a woman from Wicklow, who had travelled to Paris from London via the Channel Tunnel, said she was expecting an Irish victory.
"It has to be Ireland all the way," she said.
"Yes, definitely."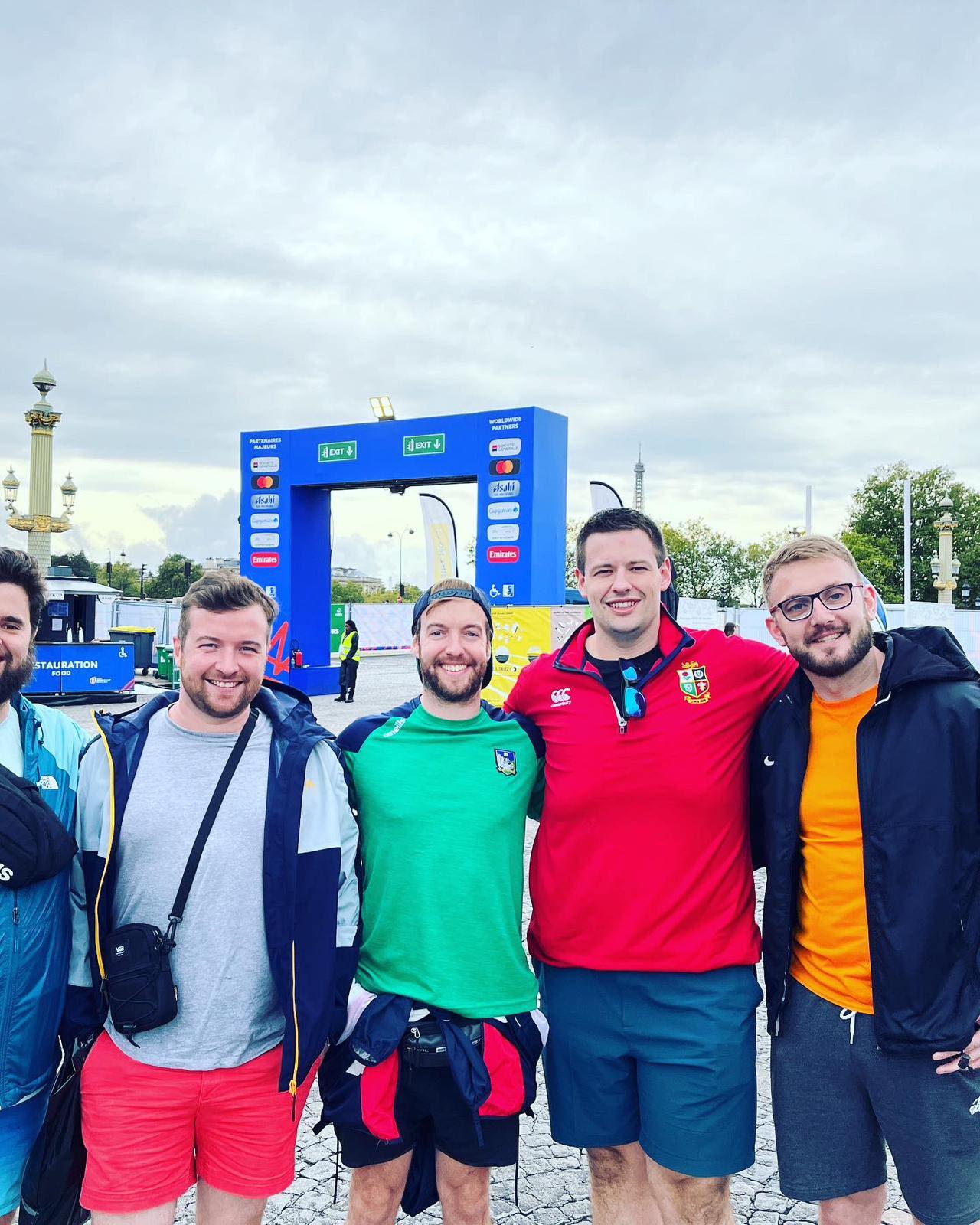 By the Eiffel tour, a group of Irish lads had gathered and were even confident enough to predict the score.
"Ireland by four," one said.
"I think it's time to kick it into gear and this will be the year where they don't make a shambles of it."
Ireland versus South Africa begins at 8pm tomorrow evening.
You can listen back here:
Main image: Ireland fans in Paris