As Tyrone secured their place in an All-Ireland semi-final, Anthony Moyles questioned whether their unconvincing defeat of Cork showed traces of a plan Mickey Harte is waiting to implement. 
Unceremoniously brushed aside by Dublin in last year's All-Ireland final, a poor start to the National League - compounded by Ulster final defeat to Donegal - had left some wondering whether or not Tyrone had it in them to replicate the steps taken to that 2018 decider in 2019.
One of two counties along with Dublin to be certain of their place in this year's final four, uncertainty surrounding Tyrone's ability to rectify their shortcomings abounds, nevertheless.
Struggling past Cork in fits and starts during Saturday's Super 8 clash, Anthony Moyles pondered over the true extent of Tyrone's capabilities on Monday's OTB AM.
"I thought Cork had an unbelievable opportunity to take Tyrone," he suggested, "even when Tyrone upped the ante.
"The difference between Tyrone in the first seven-minutes of the second-half and the whole of the first-half was like night and day.
"It's like all of a sudden they woke up and wanted it ... but then, as soon as they got the lead again, they reverted back to type."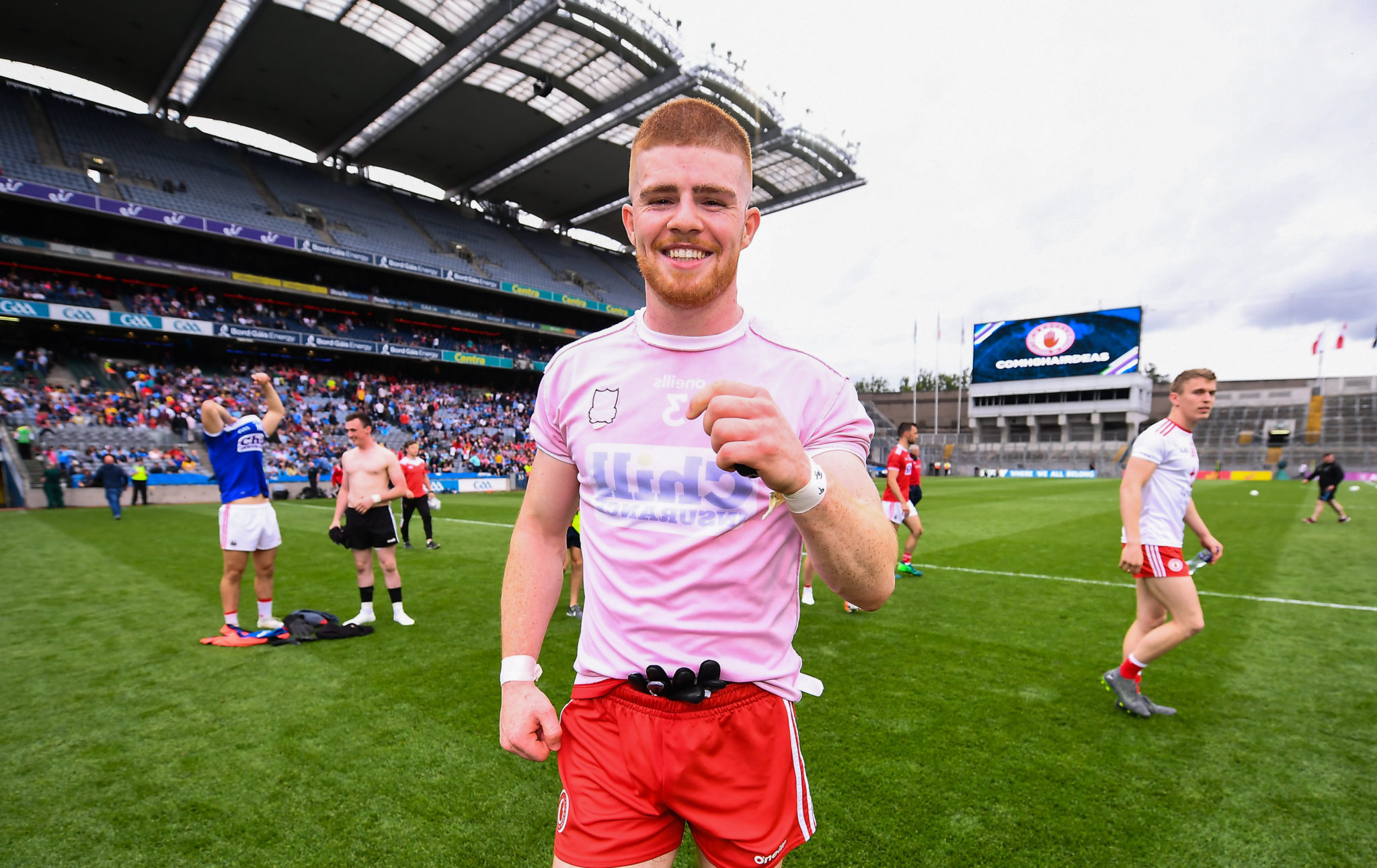 A demonstration of Tyrone's stylistic negativity, or evidence of something more clandestine at play?
"They're playing in spurts, right," suggested Moyles, "and I think [Mickey Harte] has one eye on the fact that last year in the All-Ireland final they had Dublin in bother for the first 15-minutes.
"They couldn't maintain that, but neither could they manage the game. They didn't take the sting out of it, didn't just play keep-ball for a bit.
"They continued to go at it and left themselves some holes at the back which Dublin found and they did what they did.
"I think he is trying to find a balance in styles."
Assured of their place in the All-Ireland semi-finals, Harte's men will next take on Dublin in what will amount to a decider for which county tops the group.