Republic of Ireland manager Stephen Kenny joined Off The Ball on Wednesday night where he spoke about the tumultuous start of his international management tenure.
The coronavirus pandemic overshadowed the three-game window which included the loss on penalties to Slovakia.
"None of us like to lose, especially when the stakes are so high like that," Kenny said.
"I'm still livid that Aaron Connolly and Adam Idah were not available to me on matchday.
"The fact that in any other country they would have been eligible, 1.8m metres for Aaron Connolly [so he was deemed a close contact]. In Holland it's a metre and a half in England it's a metre.
"To me, that was absolutely crazy, I still can't understand why they didn't play and weren't available to play and I'm still sort of livid with that really."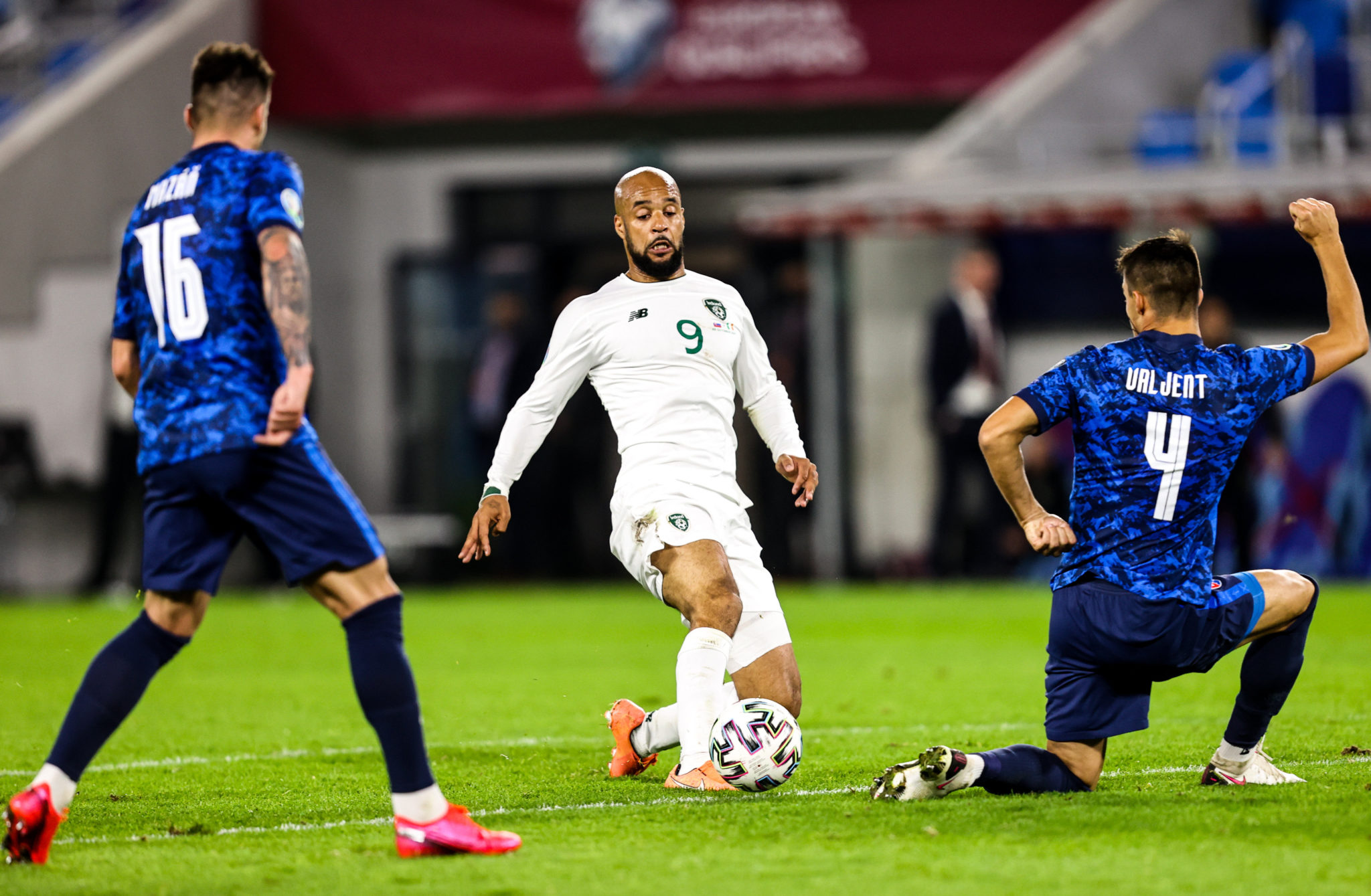 While he is frustrated, the Irish manager realises he is powerless over the situation and complimentary to the players.
"There is nothing we can do about [the situation]," Kenny said. "We played the game, we lost the game on penalties, the players were excellent, overall.
"They really played well - I cannot fault them at all. Some of the play was so imaginative; to go to Slovakia and absolutely control the game for long periods.
"John Egan stepping out with the ball constantly, he was dictating the game. [Just] some of the chances we didn't take.
"I have been lucky in my career, I have been unlucky - I believe you make your own luck over time - I just can't believe [it]. we were so unfortunate last week."
Slovakia post-mortem
It comes as no surprise that Stephen Kenny has raked over the coals of the Slovakia game, he found plenty to be positive about despite the result.
"I watched a re-run of the [Slovakia] game yesterday - we can be encouraged by the quality of the performance," maintained the Ireland boss.
"We have been told that our players can't pass the ball, that they are not good enough to play a certain way - that narrow viewpoint, that limited viewpoint.
"We are in the process of changing that concept, and I think the players really enjoy playing that way. They want to express themselves, the creative players want to show what they have got.
"When we get everyone fit and available, we'll gradually improve and show our quality. I have an absolute belief in the players.
"It is very difficult at club level sometimes, there are a high number of players in their squads. If you miss training by being a close contact, you can lose your place. It is ruthless in that regard.
"We want to create an environment for the players that they are safe, and can flourish, and can collectively achieve things."
Stephen Kenny: 'Goals will come'
Mistakes are a possibility given the shape of the team but Kenny is confident the team will progress rapidly with more first-choice players to return.
"We'll improve again when we get all our best players available. Scoring goals has never been a problem in my teams in the past.
"With the under-21 side, we got four against Sweden [...] a very good team. With Dundalk, we scored in every group stage match, bar one in the Europa League and we were the League top scorers.
"We broke the record for scoring goals in the league and then the following year we broke it again.
"With the international team we are set up in a very attacking way but we just need to get our best attacking players on the pitch."