Republic of Ireland manager Vera Pauw said that she is trying to be "realistic" as she prepares her side to face Germany on Saturday.
Ireland are currently top of Group I following an unbeaten start, leading Germany by a point, but have played a game more.
Germany though are ranked second in the world and have played four games thus far in the group, winning all four, scoring 31 and conceding none.
"We are preparing to get the best out of ourselves and preparing to give Germany the best game ever and then see if that's good enough to get a result," Pauw said.
"It would not be realistic to say we'll go to win or we'll go to draw. We have to expect that this will be a very, very difficult game for us but we will do everything we can to stop Germany.
"We cannot expect that we'll gain points from this game. We will do everything, even if it's a big score, we will not collapse and we will keep going because that is our strength."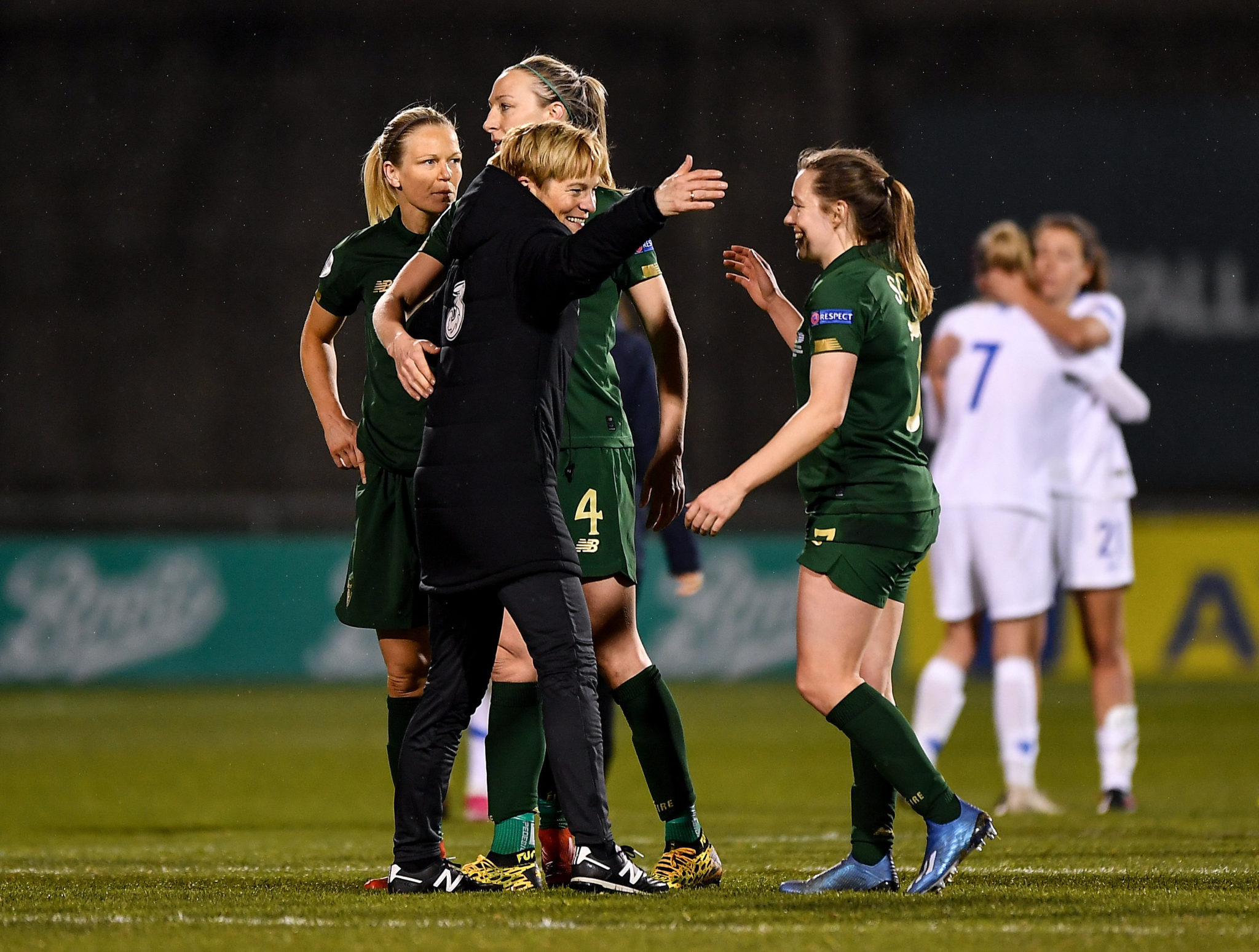 Germany manager Martina Voss-Tecklenburg has already announced that several of her high-profile players like Alexandra Popp, Svenja Huth, Kathrin Hendrich and Sara Däbritz will be involved against Ireland, but will not travel to play Montenegro. 
This announcement has frustrated Pauw.
"The top players will not travel to Montenegro which in my opinion is not fair play because it's a false competition. She can choose the players she wants but announcing it already before the Ireland game, I don't think that that is right," Pauw said.
"From their point of view I can see why they won't bring all the players to Montenegro because they have had a very heavy programme but what I don't understand is that they put it in the press before the game."
Pauw though is just happy to have her squad back together after a long and challenging hiatus.
"Eileen Gleeson [Assistant manager] texted me and said it feels like Christmas Eve. That is how we all feel, it's great to be together again and it's great to smell the grass," she said.
"Fantastic to be together again after six months. It's been difficult."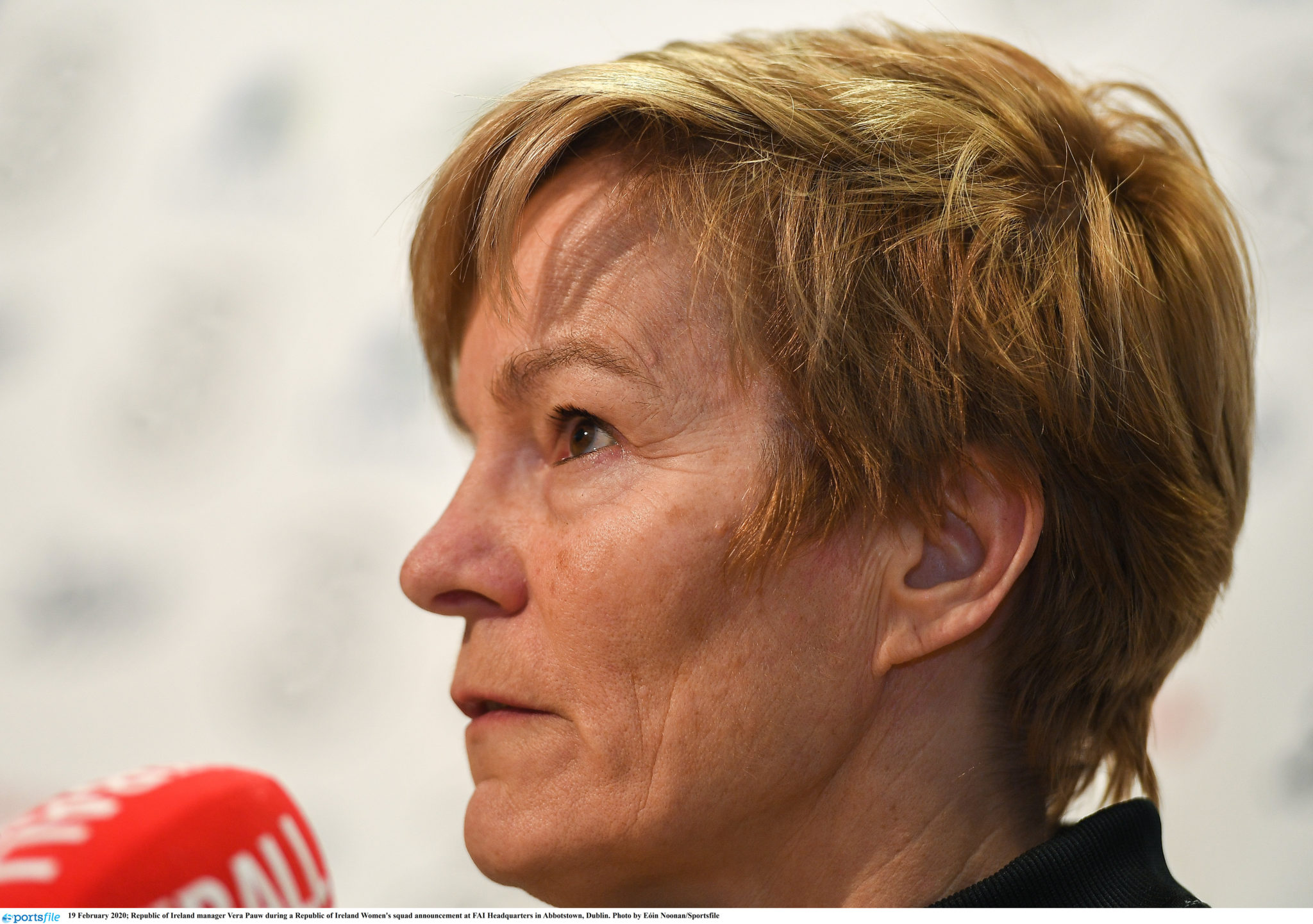 Pauw has not been in Ireland as a result of the global pandemic.
"I've not been in Ireland, I've not been to the Women's National League and it's hurting me," she explained. 
"I wish I could be there, I wish I could be on the sideline but this is the situation we're in with each other but we've done everything in our power to cope with the situation."
The top side in each group qualifies automatically for the European Championships next year and they will be joined by the three best-placed runners-up.
After Germany on Saturday, Ireland will face Ukraine away in October and then meet Germany again in December to wrap up the group.