As Portrush prepares itself for The Open Championship, Paul McGinley considered the likelihood of the competition one day taking place in the Republic of Ireland. 
"I would be surprised if they're not working behind the scenes to hopefully make this happen," surmised Paul McGinley when the suggestion that Dublin's Portmarnock Golf Club may one day host The Open Championship was put to him on Wednesday's OTB AM.
Responding to a comment from Padraig Harrington regarding the suitability of Portmarnock for such an event, McGinley believes that in bringing The Open to Royal Portrush in Northern Ireland the R & A have set a precedent that may one day allow for further expansion.
"They are very clever in how they've gone about this and they understand the political sensitivity of bringing The Open over here," explained the former Ryder Cup winning captain.
"They didn't jump in straight away and say, 'Yes, we're bringing it to Northern Ireland.'
"Slowly, they started calling it The Open Championship and made sure people didn't refer to it as the British Open.
"That was one little small step."
A small step indeed, McGinley nevertheless believes it is part of a far grander plan.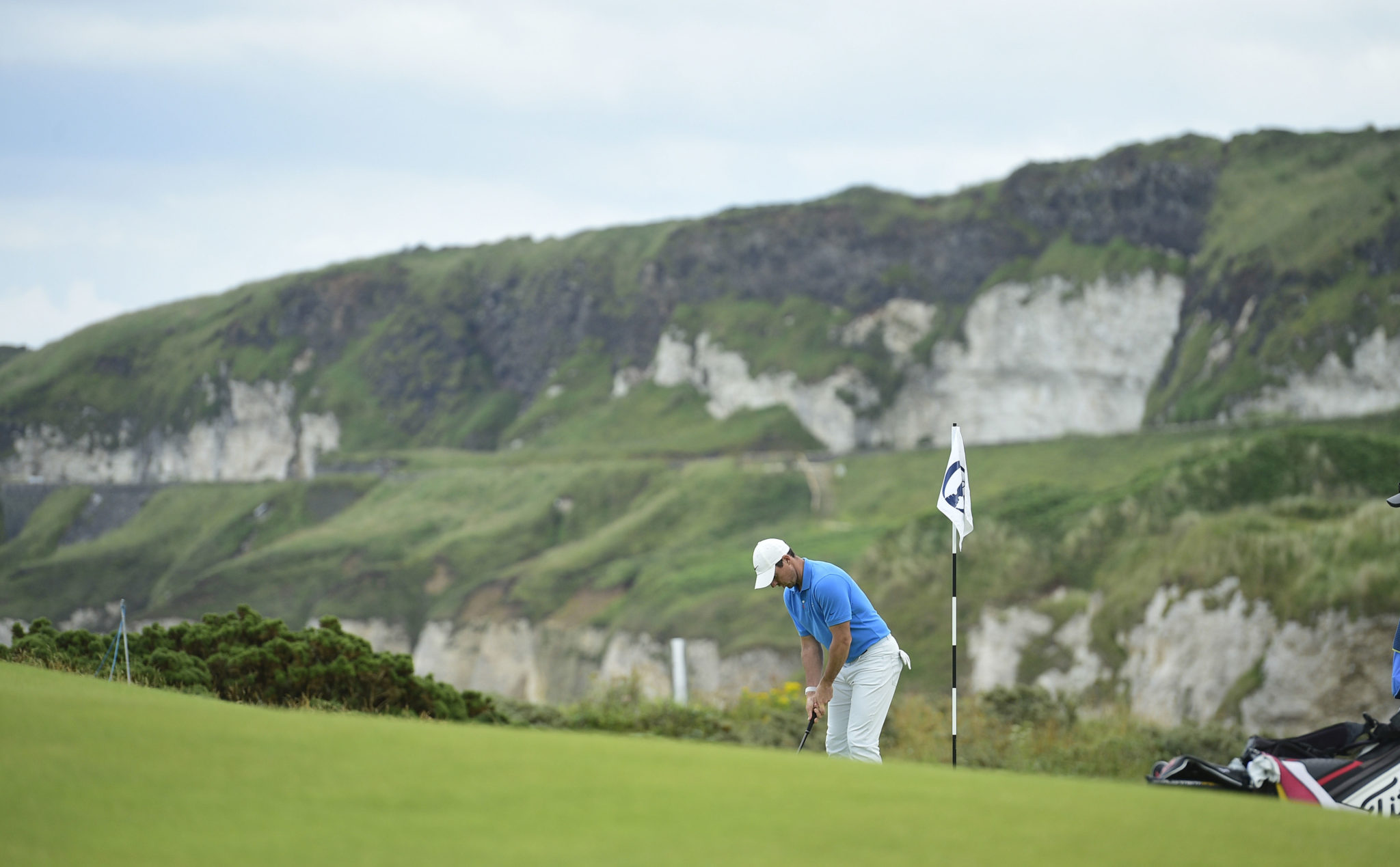 While McGinley is under no illusion that Portmarnock could come to host the event in the near future, the prospect appears relatively close at hand, nevertheless.
"I think we're seeing the same kind of tactics being employed by them regarding Portmarnock," he said with reference to the slow build up that preceded the announcement of Portrush as a host venue.
"We had the Amateur Championship run there last month which was a huge success.
"Obviously it would still be a big step to bring it down into the south, but I think things are ongoing.
"A lot of things have to happen between now and then for it to get announced, but I would say they are quietly working behind the scenes to do it."
Beyond the appeal of the course itself, Paul McGinley is certain that the additional placement of Portmarnock in a capital city will be of significant interest to the R & A, with the potential for "huge commercial ramifications" a particularly pertinent advantage.