In contrast to the assumption that Kerry's defence is ill-equipped for the challenge of winning an All-Ireland title, Enda McGinley was impressed with what he witnessed during Sunday's draw with Donegal. 
Charged with navigating the progress of Kerry's minor stars into senior football, the lopsided nature of Peter Keane's task has been most vividly demonstrated in the distinct perception of his backs and forwards.
"For me, it is Kerry's defence which has been the big question mark," admitted Enda McGinley on Monday's OTB AM.
"Stephen O'Brien is putting in a season where game after game he's standing up, [Paul] Geaney's back now standing up, [David] Clifford has stood up in the past and Sean O'Shea obviously, so in the forward line they are well looked after."
Prior to a National League final that would see Kerry slump to defeat against Mayo, Aidan O'Rourke explained to Off the Ball how deep he believed Keane's problems went.
"Analysing the Mayo game in round 6, I suppose I would go as far to say that it was alarming to watch how poor [Kerry] were in the tackle.
"Mayo found it very easy to slip the tackle and beat them in one-on-one situations, [and] I think come the summer that's going to be a very, very important aspect of how Kerry are going to defend and how they're going to take teams like Dublin on."
Four-months on, and Enda McGinley believes Keane may have successfully finessed the finer elements of Kerry's defensive structure.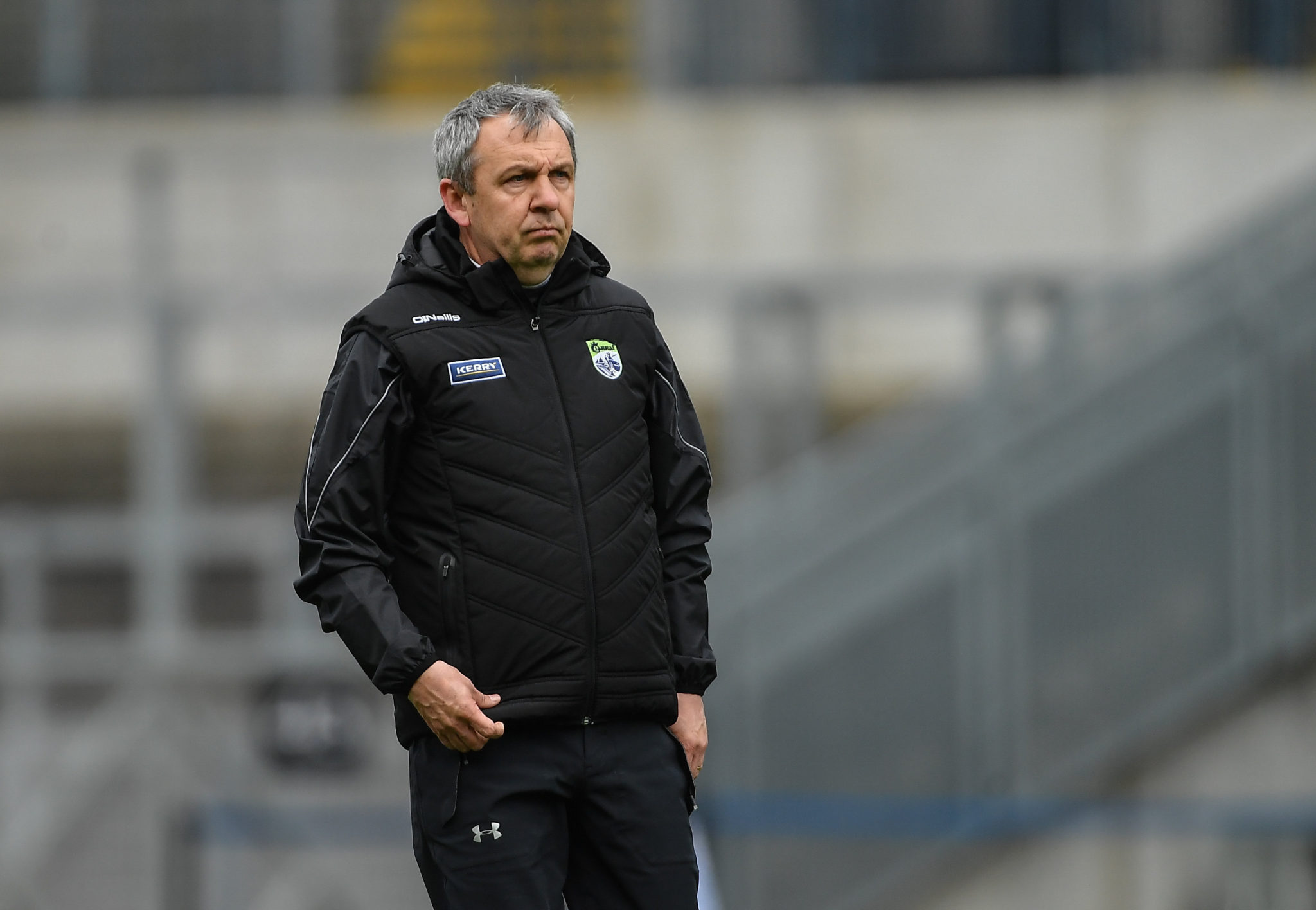 Although scarcely willing to suggest Kerry are likely to beat Dublin, Sunday's showing against Donegal does suggest that they are the best placed of all pretenders.
"Donegal have a serious, serious forward line, and yes they put up a huge score, but Kerry went on a straight man-to-man and looking ahead for both of these teams, the team that has to be kept tabs with is Dublin.
"These two teams probably appear the closest at the minute. They both played a style that everyone feels is the only way that you can stand a chance with Dublin realistically, and that is the man-to-man.
"I think [Kerry's defence] stood up relatively well. They kept really tight tabs on [Donegal].
"Yes it was physical and you could question some of the refereeing to be honest, but given everything that went on in that game I wouldn't have had any question marks over them."
One-game away from a place in an All-Ireland semi-final, a chance to sample their defensive structure against a free-scoring Dublin is likely to come one way or another.