Dublin selector Greg Kennedy is said to have accepted a four week ban for his controversial intercept in the Leinster Senior Hurling Championship defeat to Kilkenny at Nowlan Park.
The GAA's Central Competitions Control Committee are understood to have proposed the punishment following his unprecedented sliotar-catching intervention.
Kennedy stopped a quickly-taken TJ Reid free that was heading for the unmarked Billy Ryan. The Kilkenny forward was standing unmarked and could have had a good goal chance.
Referee Cathal McAllister spoke to the former Galway defender before ordering a retake. He was berated by Cats manager Brian Cody, but continued his duties as 'Maor Foirne' for the rest of the match.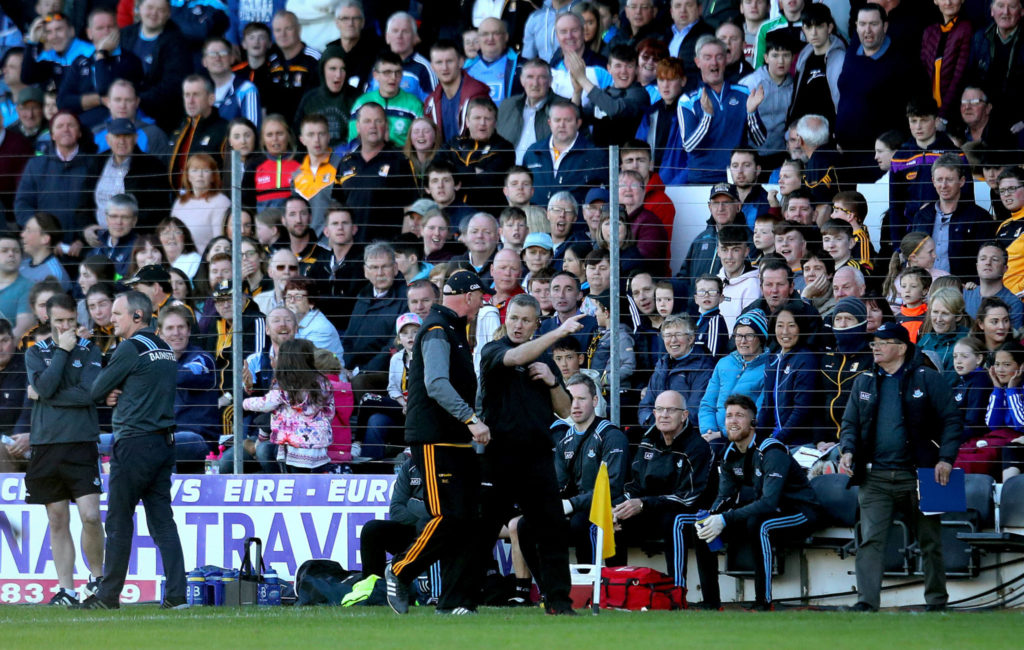 Dublin manager Mattie Kenny played down the episode after the match, dismissing claims the intercept was on purpose.
"Greg is a real top-class sports guy. He's very competitive but one thing about him, he wouldn't do anything like that deliberately and he assured me it was just a reaction when the ball came over his head."
Kennedy is said to have been cited with a "disruptive conduct" charge. The penalty for such an offence is "at the discretion of the council or committee-in-charge", so could have been much longer.
Dublin are considering their options, but are unlikely to seek a hearing.
The suspension, if ratified, will see Kennedy consigned to the stands for the round robin games against Wexford on Sunday and Carlow on the 2nd June.
He will be free to resume his duties as team runner for the Parnell Park game against his native county Galway on 15th June.