€3 million Air Dome to be built in Mayo.
The Pantheon in Rome, Brunelleschi's Duomo in Florence or the Taj Mahal in India, humans have always been fascinated by domes. When the Astrodome was built in Houston in 1965 it was hailed as the "8th Wonder of the World."  Connacht GAA now have plans to build the biggest sporting dome of its type in the world, in Cloonacurry just outside Ballyhaunis.
A €3 million Air Dome is due to be erected at the province's centre of excellence in Mayo and could be completed by the end of the year. 150 metres in length, with a width of 100 metres and a height of 26 metres it will be able to accommodate a pitch the size of Croke Park. 600 seats will be installed in the initial phase. There are plans to host FBD Connacht League matches and Minor league games at the facility. It will be opened to other sports too.
With €2.1 million already pledged by the Department of Rural and Community development fund Connacht Council GAA secretary John Prenty says the project will be debt free.  The rest of the money will come from within the Association and from donations.
Prenty says "the main focus will be on coaching and games development"
"It's going to be of huge benefit to clubs. That's what we see ourselves as being about.
He feels it will be particularly beneficial during spells of bad weather. "We had 1,500 school games played here last year. Some were played in bad conditions".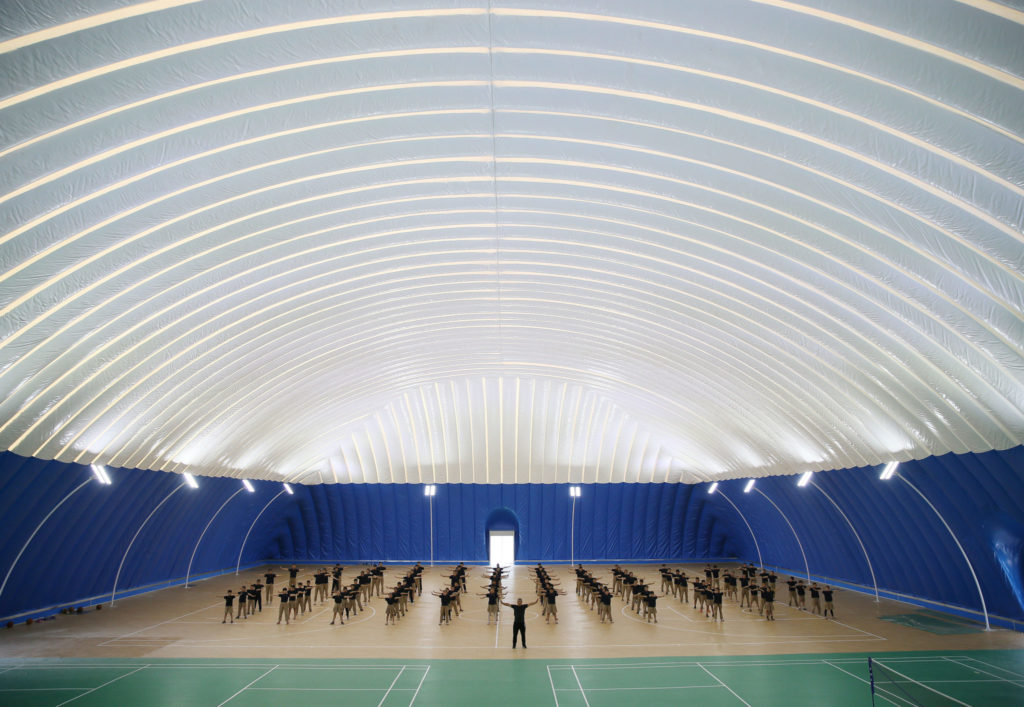 Connacht Council officials visited a similar facility in Finland as part of a fact-finding mission. They think the only bigger facility of its kind is used for recycling in South Korea. The air-supported structure will use internal pressure to support the main structure.  When raised Connacht GAA estimate it will cost around €400 per month to keep it inflated.
Construction work is due to begin in early July.